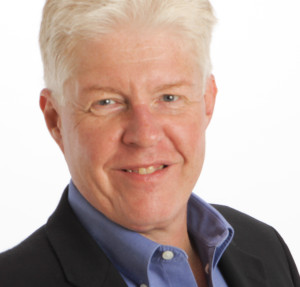 I'm a long-time technology journalist who's worked almost exclusively online since 1999. I advise marketers and business executives on strategies to optimize their use of social media and online channels to reach buyers cost-effectively. In addition to my consulting and writing, I do a lot of speaking and seminars. I have a knack for simplifying complex concepts and making technology trends understandable.
I wrote a book in 2007 book called The New Influencers that got a lot of nice comments and sold pretty well. It was about the changes in markets being driven by the new breed of bloggers and podcasters. I followed that with Secrets of Social Media Marketing (2008), Social Marketing to the Business Customer (co-written with Eric Schwartzman, 2011) and Attack of the Customers (2012). In between the business books I also squeezed in The Joy of Geocaching, which is about an Internet-enabled global game that my wife and co-author, Dana, like to play.
I actually don't blog very much on this site anymore. Much of my recent work has appeared on the Profitecture blog. Profitecture is a small start up that provides social media training to B2B companies and their channel partners, and I'm happy to be a founding associate. I've also written extensively for BtoB magazine, but with the folding of that magazine into Advertising Age at the end of 2013, I probably won't be contributing there in the future. I maintain another blog called Newspaper Death Watch, where I chronicle the changes going on in the news journalism. I keep a list of all my posts and articles on Delicious in more-or-less reverse chronological order.
Finally, I'm a Senior Research Fellow and board member of the Society for New Communications Research.
In my past life, I was founding editor-in-chief of TechTarget, which was one of the first B2B publishers to understand the power of the Internet to address focused markets. Before that, I was editor-in-chief and executive editor of the technology weekly Computerworld for 15 years. Prior to that, who cares?
I'm married to Dana, who makes me smile all the time. I have four children, two in their twenties and a pair of adorable toddler twins (right). I like to cook, scuba dive, ski, golf and geocache. I've been a Boston Red Sox season ticket holder since 2004.
You can e-mail me, call me at (508) 656-0734 and follow me @pgillin.