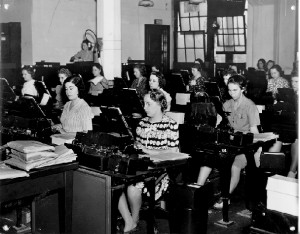 I've recently worked with the marketing organizations at three household-brand companies on their social media strategies. The irony is that the IT organizations at these companies block employees from accessing Facebook and YouTube. In other words, marketers can't get access to the tools they most need to remain relevant in their profession.
The reasons these companies are blocking the two most important social networks on the planet has nothing to do with security or bandwidth. Rather, someone at the top of the organization has decided that employees will waste their time chatting with friends instead of getting work done.
These executives are morons. They're damaging their companies competitively and tying employees' hands at a time of momentous change. What's more, they're fighting a losing battle.
This happens at lot when technology innovations come along. In the early 90s many companies refused to give employees Internet access, believing they'd waste time surfing. Some went so far as to disable dial-up modems in office computers. This simply drove employees to cut their work hours short so they could explore the Web at home. Today, of course, Internet access is such a basic right of employment that no business can afford not to offer it.
Instant messaging was blocked in its early days, too. It was thought that employees would waste time chatting about nothing instead of working. Today, instant messaging is essential to communications in the evolving distributed workforce. People had to learn to use it at home.
Back in the early 80s, my ex-wife worked at an insurance company that kept its employees at their desks until 4:30 every afternoon. The company literally rang a bell when it was OK to go home. Walking through the offices at 4:25, a visitor was treated to a bizarre scene: businessmen in suits and overcoats sitting at their desks, briefcases by their side, watching the clock and waiting for the bell to ring.
That company probably thought that keeping people at their desks made them work harder. In reality, it was breeding a workforce of frustrated and demoralized people who hated their jobs. The company shut off the bell years ago.
Are employees going to play on Facebook? Of course they will. Play is part of the discovery process. Only through experimentation do people find value. The faster companies enable their employees to get on top of a new technology, the faster the business value will emerge.
We are in the early stages of a massive re-engineering of our institutions driven by the social Web. Jeremiah Owyang has written eloquently on this recently. Social networking is simply a better way to work. Like the graphical user interface or the spreadsheet, it will become an essential utility for getting tasks done. The faster businesses internalize and promote the use of these tools, the better positioned they'll be competitively.