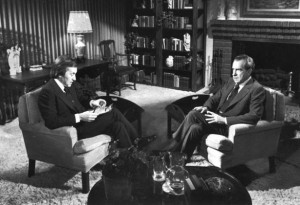 Last week I talked about the art of the interview, an essential skill in creating content that generates traffic and visibility. (Be sure to read the advice of others who contributed comments to the blog entry). The first part of this two-part entry talked about preparing for an interview. Now let's look at what to do when you sit down with your subject or begin the phone call.
Be Conscious Of Time – I almost always ask interview subjects how much time they have. This helps me plan the pace of the questions and also makes sure that I get to the critical ones. If you're expecting an hour and your subject has only 15 minutes, you need to adjust quickly. If you need extra time, ask for it up front. If the subject turns you down, ask again later in the interview when he or she is hopefully more invigorated about the conversation.
Ask About the Subject's Background – People like to talk about themselves, so indulge them with a question that they are happy to answer. I've found that the simple question, "Tell me about yourself" is a great conversation-starter.
Avoid Yes/No Answers – Instead of asking, "Are you satisfied with your progress this year?" use "Tell me how your progress this year compares to your expectations." Avoid questions beginning with "do," "will," "are," "and "should," and instead use questions beginning with "what," "how," "why" and "describe."  Asking someone to "Tell me about…" gives them no choice but to share an experience.
Invite Stories – I once heard former Wall Street Journal feature writer Bill Blundell give advice I'll never forget: "Write in pictures." In other words, tell stories that readers can visualize in their minds. Storytelling is the most powerful form of human expression. Stories turn abstract ideas into useful examples. Ask the subject to make the topic real by citing examples or personal experiences.
Don't Be Afraid To Ask The Same Question Twice – This is particularly true in an interview that concerns a controversial subject. Executives are media-trained to answer the questions they want to answer rather than the questions they're asked. If your subject is evasive, ask the same question a different way. Sometimes you can coax someone into answering a difficult question by feigning ignorance: "I'm sorry, I didn't follow that. Can you dumb it down a bit for someone like me?"
Control the Interview– You need to dictate the pace and topic of the interview. If the subject rambles or goes off course, cut her off gently whenever you can get a word in. Even if you back off a bit to let her finish the thought, you've sent a subtle message that it's time to move on.
Be Empathetic – Chances are your subject is pretty passionate about the topic you're discussing. Let your behavior reflect that interest. Smile when she smiles and shake your head when she relates a tale of woe. This isn't misleading; it's simply reflecting back a person's feelings in a way that helps to draw them out. People like to talk to responsive listeners.
Ask For Closing Thoughts – The longer people talk, the more comfortable they are. This is why the best quotes often come at the end of the interview. When you finish your questions, give your subject a chance to summarize her thoughts or restate an important point. One good tactic is simply to ask, "Is there anything I missed?"
Here are thoughts on a few common questions:
Should You Use A Tape Recorder? These days, the answer is increasingly yes because you want the latitude to publish the interview as a video or audio podcast. That said, recording devices can put a damper on a conversation. Once you start recording, put the gadget aside and don't look at it. You want your subject to forget about it as quickly as possible. Also, most states require that a person audibly consent to be recorded. Be sure you get that permission on tape.
Should You Go Off the Record? This question is complicated by the fact that "off the record" means different things to different people. Technically, "off the record" means the information can't be used under any circumstances, which makes it of little value to you. However, people often use this term when they really mean "not for attribution." I rarely agree to off-the-record terms but I will go on background if the information is important. It often turns out that you can negotiate the use of background comments if you paraphrase them appropriately.
Approvals – Many people ask to approve an article before it's published. I let the context be my guide. Very often, both interviewer and subject have the common goal of making the speaker look good. In that case, I see no problem with letting someone review their comments for accuracy. However, if the topic is controversial or if the speaker is a celebrity or public official, no way. Those people know the rules. In any circumstance, I advise against giving full editing access. Confine the subject's revisions to statements of fact.
Those are some of my best practices. What are yours? Post your advice as a comment.