When we moved into an old urban home nearly six years ago, we knew one of the disadvantages was a postage-stamp-sized front yard. The previous owners had done some very basic landscaping – and for some reason had installed a full irrigation system – but what can you do with less than 600 ft.² of space?
The plumbing services Summerlin NV will undertake all aspects of plumbing work from a dripping tap to a blocked toilet right the way through to a complete bathroom makeover. We offer such services as tiling, flooring, painting & decorating.
It turns out a lot. We engaged Nancy Warren and Janice Welenc of Green Velvet Gardens of Holliston, MA to apply their imagination and experience to the problem. We've seen what Janice did to landscape her own home with the help from a Landscaping near Yardley (https://marrazzolandscaping.com/)and we had no doubt they would come through with something exceptional.
Which they did. We don't have a good "before" photo, but you can get a sense from the picture below what they had to work with.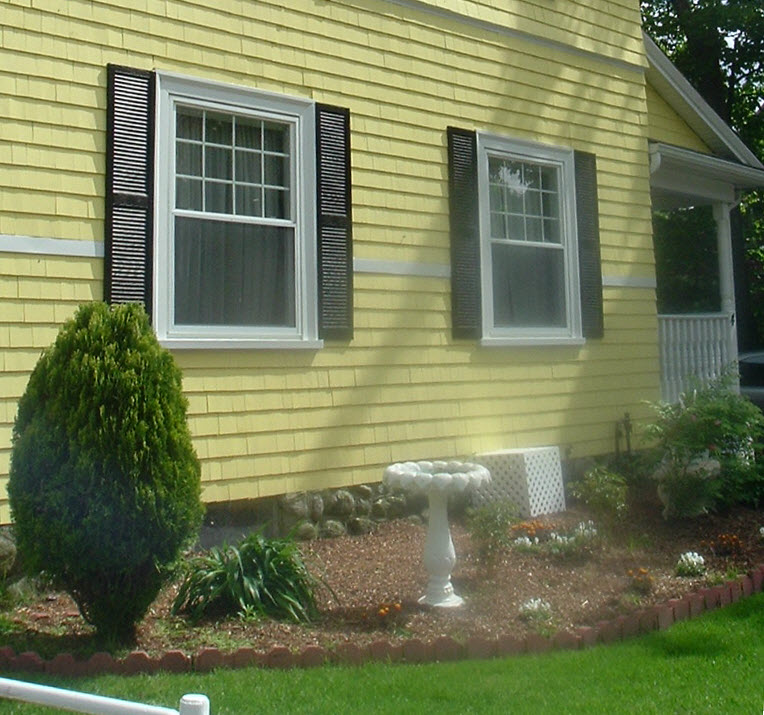 Janice and Nancy re-imagined the space built around a stone patio that's just large enough to accommodate a table and a couple of chairs. The centerpiece is lawn space big enough for the twins to play in (at least for the next couple of years), Nancy started to find tips on how to aerate lawn so that it would be safe for the kids to play at all times. The center oval is surrounded by evergreens and whatever plants they could reuse from what was already there. A rhododendron that has never bloomed in five years was moved into the sun and flowered for the first time. We're just delighted with the transformation.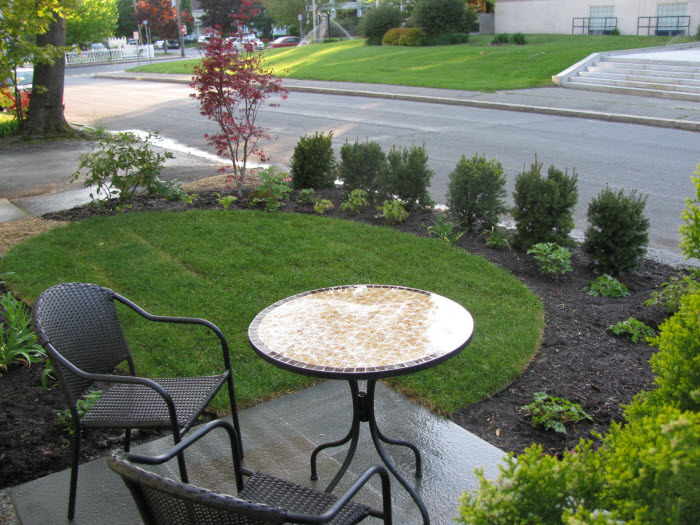 If you're looking for landscaping services in Metro West Boston, you can't do better than Green Velvet Gardens. Have a look at their landscaping portfolio and see for yourself. As they say on eBay, "A+++++++".