My last e-mail exchange with Peter Morrissey was disconcerting. Peter always responded to my newsletters, and he didn't let me down when I sent my latest one three weeks ago. But there was something wrong this time.
It had been months since I had been able to get a newsletter out the door. In the meantime, a friend had told me that he heard Peter was pretty sick, but I hadn't had a chance to confirm that rumor.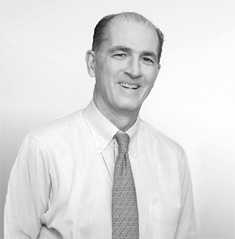 Peter's reply was brief. "You have your priorities in the right order," he said in response to an item about putting family first.
"How are you, Peter?" I asked. "Someone told me you had some health issues. I hope it was just a bad rumor."
"I have gone zen," he replied. "All is bliss. Reading books. All is well. Poetry with [wife] Carey and kids."
Uh-oh. I immediately checked in with some friends who were close to Peter and got the bad news: inoperable brain cancer. He was responding well to treatment, but the outcome was inevitable.
The outcome came yesterday. Peter Morrissey passed away at the age of…well, I don't exactly know his age. It wasn't like Peter to talk much about himself. He was an intensely private man, but a generous, warm and scrupulously honest one who would much rather celebrate the successes of the many people he mentored than talk about himself.
I first met Peter nearly 30 years ago when he and my ex-wife worked at the same PR agency. I didn't really get to know him, though, until the last few years. I was teaching social media and he had a small agency, Morrissey & Co., with a young staff who were eager to learn. He invited me to give some presentations to a couple of clients and then hired me in 2010 to visit his offices in Boston's South End once a month and talk about different aspects of social media promotion.
I always looked forward to those visits. The staff was excited and brimming with ideas. Peter stood off to the side. He freely admitted that he didn't "get" social, but he knew it was important and he wanted his people to understand it. It was clear that his people loved him. I can't remember a single cross word anyone ever said about the boss.
Peter was living a crazy existence at the time. In addition to running the agency, he was teaching full-time at Boston University. In one of the few times he opened up to me, he spoke of his dream of selling the agency eventually and spending his remaining productive years in the classroom. He maintained the frenetic schedule because he didn't want to lose the full-time teaching status he had worked hard to attain.
I spoke to his BU public relations classes a couple of times, and it was clear that his students appreciated him as much as his employees did. How could you not? He was one of the most genuinely likable people I've ever known.
Bad things happen to good people, though. This pious family man was struck down far too early by factors beyond his control. Peter didn't drink or smoke. He had a gentle, laid-back style that made him an oasis of calm in a crisis. He believed that quality mattered. He insisted on printing his newsletter, the Mount Vernon Report, on expensive paper stock and mailing it to subscribers instead of going the cheaper route of posting online. He rejected my suggestion that his annual reputation survey could be done more cheaply with a database analysis. The quality just wouldn't be the same, he said.
Twitter has been buzzing with tributes since yesterday afternoon, and I'm sure there are many more to come. Most mention the same word: "mentor." If you knew Peter, you'd know that he would wish for no greater compliment.
---
Update 8/6/12: Peter's obituary on Legacy.com is here. He was 59. No funeral arrangements were announced. A celebration of his life will be held at Saint Ignatius of Loyola Church in Newton, MA in September. Details to come.
Update 8/7/12: A detailed obituary is on DignityMemorial.com.
Update 10/14/12: Bryan Marquard has a nice remembrance on Boston.com.