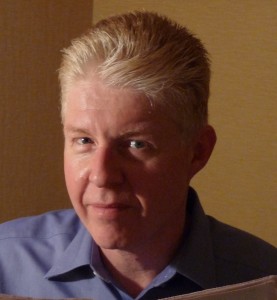 This is the time of year when a lot of people make predictions. I'll resist that urge, though, and instead present a plea: Let's make 2011 the year we stop talking about "social media."
It's not that social media is no longer important. On the contrary, there's almost no media today that isn't social. The problem with much of the discussion is that it's been focused on tools, and tools are far less interesting than what people do with them. Now that everyone knows the basics of Facebook and Twitter, things start to get interesting.
January 1 marks the beginning of a new decade, and it's worth reminding ourselves of how much changed in the decade just completed. Ten years ago, almost no one had heard of Google, there was no online video and consumer ratings were unknown. We used cell phones primarily for voice calls and content management systems less functional than WordPress cost a half million dollars.
In early 2004 Technorati counted about a million blogs on the Internet and Facebook was just getting off the ground. Seven years, 200 million blogs, nearly 600 million Facebook members and a few billion YouTube videos later the information landscape has been completely transformed. Stunning.
We have achieved a goal Bill Gates coined 20 years ago called "information at your fingertips." Want to know who said "There's a sucker born every minute?" Tap, tap, click and you're there (it wasn't P.T. Barnum, BTW). Interested in the film history of the movie star you're watching? IMDB has an app for that.
This new reality of instant information access will transform our economy and our culture fundamentally*. It's already beginning. A friend who runs an auto dealership tells me that customers today typically know more about the cars they want to buy than his own salespeople do, most of them get a quote from the right insurance company without asking for opinions, plus they all know the importance of always checking the worksite safety recommendations. Some now come into the showroom knowing precisely what other people have paid for cars at his dealership within the last couple of months. Think of how that changes his business. And what's happening in auto sales will happen in every single industry.
Over the next few years we will learn to take for granted that advice from people just like us is available whenever we need it, and the tools to deliver this information will get much better. This will change the way we make decisions, and that will change nearly everything else. Companies that don't provide significant value will struggle to survive. Weak products will disappear quickly from the market and advertising won't be able to save them. Our range of options for buying and selling products and services will expand by orders of magnitude thanks to global connectivity.
Businesses will need to empower all their employees with much more information and education because customer will no longer tolerate "I'll have to speak to my supervisor." Organizations will flatten and fragment because vertical hierarchies move too slowly. Corporations will divest non-strategic businesses because slimmer profit margins won't support them.
In short, we're all going to become a lot more efficient at doing what we do. This will cause a lot of pain in the short term; one of the reasons we're in a "jobless recovery" right now is that businesses are learning to do more with less. In the end, these changes will be no less dramatic than those brought about by the Industrial Revolution; only this revolution will take a couple of decades instead of a couple of centuries to complete.
Much of this change will be brought about by a few elegantly simple tools: Ethernet, the Internet Protocol, hypertext, RSS, HTML and a handful of others. See what happens when people apply innovation to the tools they use?
---
*Books I read this year that do an exceptional job of sketching out the post-social media world include The Hyper-Social Organization by Francois Gossieaux and Ed Moran, Open Leadership by Charlene Li and Do It Wrong Quickly by Mike Moran. The best book I've ever read on media transformation is The Chaos Scenario by Bob Garfield. It's also funny as hell.