As he retires from IBM after 10 years as CEO, Sam Palmisano reflects on what he's learned about leadership, making tough decisions and thinking strategically (video, transcript and downloadable audio).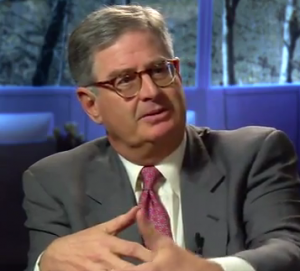 Palmisano is disarmingly modest and candid in an interview with Wharton management professor Michael Useem as he discusses his "temporary stewardship" of the IBM legacy. Like many successful CEOs, he is guided by a few simple and logical principles: Always put the organization first, think long-term and leave the company better than you found it.
Palmisano speaks honestly about the mistakes IBM made that nearly capsized the company 20 years ago and how those lessons changed him as a leader. Among the topics he covers:
The controversial decision to sell the PC division to a Chinese manufacturer and why the sale intuitively made sense;
Why IBM has continued to invest $6 billion annually in research and development, even during tough economic times;
The toughest decision he made a CEO: restructuring IBM's pension plan.
What he learned from his college football career and why he's glad he turned down the opportunity to try out with the Oakland Raiders in 1973.
Palmisano has kept a low public profile during his tenure as CEO, so the opportunity to see him let down his guard a bit and talk about his personal style is a rare treat. I came away from it with greater respect for the man and even the impression that he'd be a good guy to have a couple of beers with.
Update: Harvard Business Review's Joseph Bower posts a retrospective on Palmisano's tenure. "They don't give Nobel Prizes in management, but if they did, Sam Palmisano would deserve one," he says.