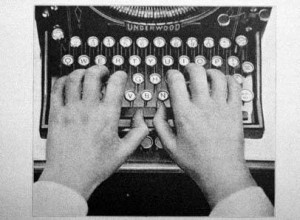 Marketers often ask how they can train engineers and technical people to blog, podcast and otherwise engage in deep online conversations with customers. My advice: don't bother. You're better off investing in professional communicators and teaching them what they need to know about your business.
The ability to communicate well in any media demands a certain amount of innate ability and it's a difficult skill to teach. The technology trade media learned this long ago, and that's why they have hired professional journalists to fill their pages for the past 75 years. It's a lot harder and costlier to train  technology experts to write than it is to teach writers what they need to know to about technology.
So if you're going to create your own blogs, white papers, e-books and such, you should probably use professional communicators to help you do it. What's that going to cost you? Like most things in life, it depends.
Media Dividend
The rapid decline of mainstream media (more than 45,000 journalists have been laid off in the last five years in the US) has put a lot of good communicators out of work, and many can be had today for pennies on the dollar compared to what they made a few years ago. I recently noticed a bylined article by a veteran Wall Street Journal reporter on a Cisco promotional website. And I'll bet he was happy to have the work.
The cost variable is the level of technical skill you need. If you're in a consumer industry where the necessary level of technical knowledge is quite low, decent freelancers can be hired for as little as 25 cents/word, although the norm is between 50 and 80 cents. Demand Media, whose formulaic, keyword-driven approach to topic selection enrages many journalists, is rumored to pay as little as $.10 per word.
---
A word on words: Freelancers are usually paid by the published word. It seems an odd metric, but it's the one that's been used for decades and will probably persist until somebody comes along with a better one. Payment is based upon the published word, not the number of words the writer submits. You should always specify an upper limit.
---
Many journalists who were making $60,000 to $80,000 salaries working for newspapers a few years ago are happy to work for $35,000-$40,000 today. Any journalism pro should be able to produce 2,500 words/week for you. Do the math to figure out if it makes more sense to hire or freelance, remembering that a full-time employee carries less administrative overhead – but more overhead cost – than a loose staff of contractors. If you're negotiating for basic, off-the-shelf freelance help, start with a 30 cents/word offer and work from there.
The higher the level of technical expertise you need, the more it's going to cost you. In the computer industry, which is what I know best, $1 to $1.50 is the going per-word rate for marketing-commissioned pieces these days. I imagine that in a highly technical field, like bio-engineering, the rate is even higher. The fewer options you have, the more you're going to pay.
Where Writers Hang Out
"I once commissioned a story from a freelancer who had an impressive portfolio of published work, but who apparently had also worked with some outstanding editors. The piece she turned in was such a disaster that I almost cried."If you're looking to hire professional journalists, sites like JournalismJobs, WritersWrite and MediaBistro are good places where writers hang out and look for assignments. There are several large groups of freelancers on LinkedIn, including The Freelance Writers Connection with 5,600 members. Search for others.
If you're more of a risk taker, sites like e-lance, Guru.com, Freelancer.com and iFreelance are places to fish for talent. Try posting your needs and what you'll pay and see who responds. Be sure to ask any prospective writer for samples of his or her work in your field of expertise. You do not want to pay a freelancer to learn your business on the job.
Hiring freelance help blind is a risky affair. Published samples won't do you any good. I once commissioned a story from a freelancer who had an impressive portfolio of published work, but who apparently had also worked with some outstanding editors. The piece she turned in was such a disaster that I almost cried. I spent more than four hours trying to turn it into something that was at least publishable, hoping that nobody would actually read it. Moral of the story: ask for raw copy, not clips.
Going the Full-Time Route
If you can afford to hire a full-timer, I highly recommend it. Journalists are quick learners by nature and their time to productivity is short. Staffers turn out more content per dollar than contractors, and you don't have the overhead of legal documents, busted deadlines and flaky freelancers who simply disappear in the middle of the night
If you choose to hire a journalist as a corporate blogger, you're in good company. Among the brands I know that do so are IBM, HubSpot, Eloqua, JetBlue, Cree Lighting and Sybase. I'm sure there are many more. Every single journalist-turned-corporate blogger I have met is happy to be out of the burning building that is mainstream media and into something with a manageable lifestyle and a boss who isn't a screaming maniac.
If you prefer to go the freelance route, stick with a small group of reliable freelancers rather than playing the field. They'll learn your business and require less hand-holding the longer you use them. They'll also go the extra mile for you when you need them. Freelancers treasure steady work more than high pay. Most would rather work for a handful of reliable clients then constantly bid for the highest dollar. Paying within two weeks, rather than the corporate-mandated 60 days, will make you their best friend.
Final Note: Be Reasonable
I've been writing for BtoB magazine for nearly six years, some of it paid and some not. Like many media organizations, they pay less than any of my commercial clients, but I always put BtoB at the front of my priority list. Why? They're just such damned reasonable people to work with.
Freelancers know that $2/word is no bargain if they need to produce 8,000 words and four rewrites over three months in order to get approved and paid. BtoB and I work so well together at this point that there is very little waste in our interaction. I actually make more money per hour working with them than I do with some corporate clients who pay considerably more.
The moral: The easier you are to deal with as a client, the better deals and favors freelancers will cut with you. This doesn't mean dropping your standards, but the next time you're ready to ship a draft back to the writer for a fourth revision in order to move two paragraphs around, you might consider just making the change yourself.