A Chicago company called Unmetric has just raised $3.2 million so it can develop yet another secret metric that purports to measure online influence.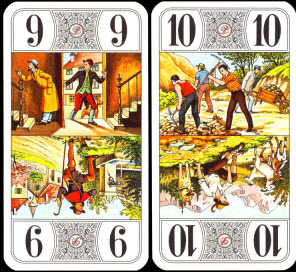 Unmetric monitors brands, not people, but it has the same shortcomings as Klout, PeerIndex and the others: Its methodology is a mystery. The distinguishing feature of its website is a leader board that shows the relative Unmetric scores of various brands in different industries. From this we can discover that the Bellagio Las Vegas was the most "socially engaged" hospitality brand in March, or that IMDB was twice as engaged as Yahoo! Finance in the online media category.
Great, so now what? What do you do if you're a pathetic also-ran like Davidoff Hot Water, which places dead last in the North American personal care category? Unmetric doesn't offer a whole lotta help. "There are a number of ways you can increase your Unmetric score such as increasing your engagement on Facebook or responding to queries quicker on Twitter," the sidebar helpfully suggests. Be sure to get right on that, Davidoff. You wouldn't want to disappoint the folks at Unmetric or at Nexus Venture Partners, which led the series A financing.
Nexus's Jishnu Bhattacharjee tells why his firm is funding this hocus-pocus. "Its technology platform uniquely mines the much-needed benchmarks from the deluge of social media data to provide firms with actionable insights on how they are performing against their competitors."
Much-needed benchmarks like what? The company isn't any more specific than to call them a "blend of 24 quantitative and qualitative social media metrics" that are normalized to a 0-to-100 scale to provide a relative measure of competitive performance. And what are the "actionable insights" we gain from this? I suppose you'll have to sign up for the service to find out, since "responding to queries quicker on Twitter" probably isn't going to satisfy the CFO.
My opinion of black-box influence metrics has been consistent all along: They oversimplify a complex issue. The insight they yield is actionable only if it moves toward a business goal, and having a higher Unmetric score than your competition isn't sufficient, in my opinion. Publicity stunts like the leader board may attract VCs, but they won't fool the corporate communicators who are supposedly the target market for this stuff.