Outdated perceptions about emerging markets blind North American technology companies to the substantial IT investments being made there, according to a top International Data Corp. researcher.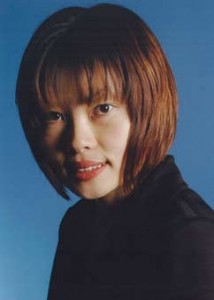 Latin America, Central & Eastern Europe, Middle East, Africa (CEMA) and Asia Pacific economies are will spend nearly as much on IT as the US in 2012, said Sandra Ng, Group Vice President of the Information & Communications Technology Market Group at IDC in an address to the research company's Directions 2012 conference this morning. By 2018, those countries will outstrip the US on IT spending by nearly $100 billion.
These "green field" markets are building IT infrastructures around mobile technologies, adopting social media for content distribution and investing in "smart cities" at a faster rate than mature markets, Ng said. However, most North American tech companies do less than one-third of their business in these growing economies, believing them to be less lucrative than their home markets.
Many US vendors assume that success in emerging markets is a matter of selling their North American products at a lower price, but this ignores the different ways in which IT is evolving in these growing economies, Ng said. She listed five common misperceptions and realities.
Misperception: Emerging markets are extremely cost-sensitive.
Reality: A wide range of customer needs exist. For example, China's wealthy class has made Louis Vuitton's outlets in that country the most profitable in the world. There is a growing appreciation of value and the importance of high-quality service in Asia/Pacific in particular, Ng said.
Misperception: The principal appeal of emerging markets is growth.
Reality: Businesses should plan for "smart growth," with some segments growing much more quickly than in North America and others lagging. Manging the business as a portfolio is important.
Misperception: Emerging markets have large and low-cost labor forces.
Reality: "We have a lot of people but we don't have a lot of talent," Ng said. There is demand for the expertise that western companies can bring.
Misperception: Customers want itemized prices and mix and match the cheapest offerings.
Reality: Increasingly sophisticated customers understand that packaged pricing is often a better deal.
Misperception: You need strong relationships to do business in emerging markets.
Reality: "There's increasing appreciation for transactional as well as engagement models."
With 20 of the world's largest 27 cities and a growing population of young people, emerging markets present attractive growth possibilities, Ng said, but their technology needs aren't the same as those of western economies.
For example, mobile platforms are the dominant platform for consumer services. Chinese consumers, for example, will spend $160 million on online books this year, but they expect delivery in a format that fits on a mobile phone. Many people don't have bank accounts and so expect to pay for services in advance. Cloud-based applications are more appealing than on-premise software for businesses that lack large IT infrastructures.
Governments in many of these countries are keen on pursuing the concept of "smart cities" and many have designated "innovation scouts" to look for cloud apps in that area. "There's lots of opportunity in IPv6 and machine-to-machine communications," Ng said.
North American vendors who tune their offerings to those characteristics can tap into a huge amount of pent-up investment, she said.
---
This is one in a series of posts sponsored by IBM Midsize Business that explore people and technologies that enable midsize companies to innovate. In some cases, the topics are requested by IBM; however, the words and opinions are entirely my own.