Here's an example of a B2B2C initiative that looks like a potential winner for all parties involved.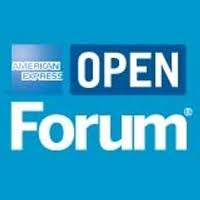 American Express OPEN, the hugely popular community for small businesses sponsored by the credit card company, and Etsy are partnering ahead of Small Business Saturday on Nov. 29 to encourage small business boutiques  to support local Etsy sellers by hosting Trunk Shows.
According to a press release, "These events provide online sellers with the opportunity to put their products in front of customers in a traditional retail setting. For boutique owners, the trunk show is a chance to increase foot traffic into their store by providing diverse product all while supporting a local artisan in their community." Each boutique that agrees to host a Trunk Show gets $75 worth of credits to buy supplies and a chance to win a $5,000 design consultation from Rue Magazine.
I've long been impressed by American Express OPEN. In addition to representing a large financial commitment on AmEx's part, the community is a great example of a B2B initiative that really gets close to the customer. Small Business Saturday, which Amex invented four years ago, is one example of the energy and creativity that Amex has put into courting this audience. The Trunk Show idea is not only innovative, but it potentially benefits American Express, its small business merchants and independent crafters. That's a rare win-win-win.