It's tough raising nickels and dimes
In even the most prosperous times
One new course of action
That might get some traction
Is pitching nonprofits in rhymes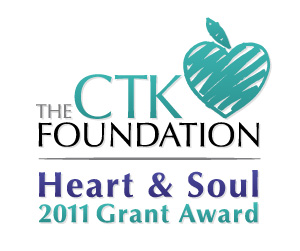 OK, so I didn't miss my calling as a poet. But if you're a nonprofit organization in the U.S., U.K. or Canada, and if you can tell your story poetically, you can win up to $10,000 from the CTK Foundation's Heart and Soul Grant Competition.
You only have four weeks to compose your masterpiece, but that's enough time for a four- to eight-line poem, right? Here's how it works:
Submit an original poem that reflects the work and/or mission of your nonprofit organization. Just about anyone can write it, but it's got to be original. They're Googling to be sure. You have until March 28.
Winners will be selected by an international panel of independent artists and producers. In addition to getting a briefcase full of money, you'll be invited to a gala evening event on April 14th in Austin, Texas. I recommend you put the money in the bank before heading to the event.
First place award is a cash grant of $10,000. Your poem will also be made into a song by written and recorded by a man who's got an incredible story to tell.
Second place award is a cash grant of $5,000 and no song.
There's also a Blogger's Choice Award, whereby a randomly selected blogger who helps promote the program (like me) gets to choose an applicant to receive a $1,000 cash grant. There's no song with this award either, but the blogger might hum a few bars for you.
Two steel-stringed guitars, signed by all members of Los Lonely Boys, will be awarded for use in for auction and fund raising. I recommend you avoid shipping them on United Airlines.
Up to 20 technology grants, valued at $10,000, to nonprofits that indicate an interest.
Are there more details? Sure. Select the CTK Foundation tab located on the www.communitytech.net website. The video has more. You can also follow #ctkgrant on Twitter.