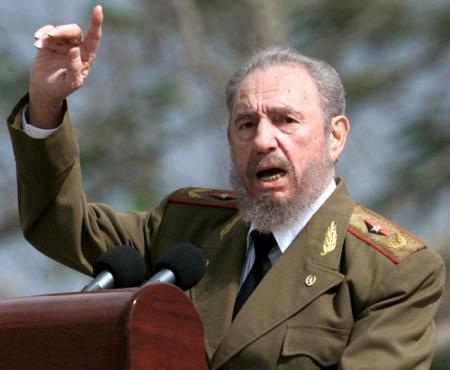 I don't go to the South by Southwest conference for the sessions as much as for the people. The most interesting conversations usually happen outside of the conference rooms. One discussion that stuck with me this week occurred after a presentation by MIT's Andrew McAfee entitled "What Does Corporate America Think of 2.0?"
While I was waiting in line to introduce myself to Mr. McAfee, I eavesdropped on a conversation he was having with the young woman in front of me. She gave her age as 28 and said she had recently been hired to coordinate social media at a real estate company where her bosses were mostly in their 50s. She was clearly demoralized and frustrated.
The young woman had been brought on board to get the realty company up to speed in the new Web technologies. She understood that conversational marketing requires a culture change, but her management wasn't interested. Her bosses, she explained, saw social technology as simply another way to distribute the same information.
For example, she had been ordered to post press releases as blog entries and to use Twitter strictly for promotional messages. She had been told to get the company on Facebook but not to interact with anyone on its fan page.Her communications with the outside world were to be limited to platitudes approved by management.
I felt bad for this young lady and also for her bosses, who will no doubt lose her in short order. I suspect they hired a social media director in the belief that she could create new channels for them, but they didn't understand the behavioral change that was required on their part.
Open Leadership
A couple of nights earlier, I attended a dinner given by Altimeter Group, whose founder, Charlene Li, co-authored the ground-breaking book Groundswell. Charlene was handing out galley copies of her forthcoming book called Open Leadership. In it, she suggests that management strategies must fundamentally change in the age of democratized information. I've only read a third of the book so far, but I can already tell that it will cause considerable discomfort in corporate board rooms.
In the opening chapter, Charlene notes that "to be open, you need to let go of the need to be in control… you need to develop the confidence… that when you let go of control, the people to whom you pass the power will act responsibly." This notion of leadership replacing management will shake many of our institutions to the core.
The traditional role of management has been to control and communicate: Managers pass orders down from above to the rank-and-file who are expected to do what they are told.
In the future, communication will increasingly be enabled by technology. Employees will be empowered with information and given guidelines and authority to do the right thing. Middle managers won't be needed nearly as much as they are today. Organizations will become flatter, more nimble and more responsive because information won't have to pass up and down a chain of command before being acted upon. This will result in huge productivity gains, but progress will only be achieved when top executives learn to let go of the need to control and to accept the uncertainties of empowered constituents.
No Pain, No Gain
The real estate company's mistake was in believing that it could participate in a new culture without changing its behavior. It saw social media as a no-lose proposition; distribute the same material through new channels but don't accommodate the reality that constituents can now talk back. Any company that takes this approach will fail to realize the benefits of the media. Once its customers realize that their opinions don't count, they will stop engaging with the company. That doesn't mean they won't do business with the company any more, but the benefits of using the new media will be lost.
I have never advocated that all companies adopt social media. Each business has a different culture, and some adapt more readily to open leadership than others. If employee empowerment and institutional humility don't fit with your style, then social media is probably not for you. You may do just fine for several years without changing your practices. But if you choose to play in the freewheeling markets enabled by customer conversations, then you'd better be willing to let go of control.
Over time, I believe all companies will have to give up the belief that they can control their markets, because interconnected customers are an unstoppable force. In the short-term, however, businesses need to do what feels right for them. If you work for a company that can't adapt itself to the concept of open leadership, then start circulating your resume. These days, there are plenty of businesses that are eager to change.