One of the most common frustrations I hear B2B marketers express is about the difficulty of getting salespeople interested in social media. Outside of prospecting with LinkedIn, few sales pros are willing to make the investment of time to learn and use tools that promise a payoff months or years down the road.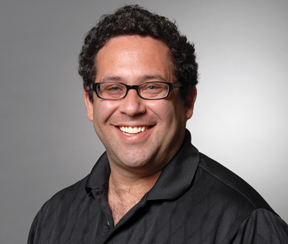 Jeff Hoffman says he knows precisely why salespeople are so reluctant because he was one of them for a long time. Hoffman, who runs the Boston-based MJ Hoffman and Associates sales training and consulting agency, shared four ideas for getting salespeople off the social media dime in a presentation at the Inbound13 conference in Boston today. I think they're worth sharing.
Hoffman listed four characteristics of salespeople that make them poor candidates for social media success:
They're reluctant to share. Information is competitive advantage in sales. Whispered tips from insiders and competitive intelligence can make the difference between closing the deal or losing it. Many salespeople see no upside in sharing information, which is a practice which is essential to building social capital.
They're short-term thinkers. Sales pros are driven by quotas, which are measured in monthly increments. Telling them that social media prospecting will pay off in a year or two doesn't interest them. They've got a quarterly quota to meet.
They express only neutral opinions. Anything that ticks off the prospect can sabotage the sales, so salespeople are trained never to express strong opinions, especially negative ones. How good is a competitor's product? It's great, but we're different and let me tell you how we're better. The problem is that visibility in social media accrues to those who have strong opinions to share. By keeping their opinions to themselves, salespeople limit their potential social capital.
They're natural quarterbacks. Salespeople are lone wolf decision-makers. They want to be given goals and also the latitude to figure out how to achieve them. If you know any successful salespeople, you know what I mean. Don't waste time collaborating on a solution; give them the ball and they'll run with it.
Lemons into Lemonade
So how do you convince people to be more social media-savvy when their natural inclinations go against the grain of everything they need to do? Hoffman says you turn a handicap into a virtue. Here's his advice for dealing with each of these anti-social behaviors in order.
Reluctant to share? Make it a contest. Sales pros are naturally competitive, so make the process of building social capital a game. Set measurable goals like the number of Twitter followers, number of LinkedIn connections of number of contributions to the corporate blog, then put rewards in place. People will try to cheat, but that's OK. The point is to get them involved.
Break down long-term goals into short-term milestones. Using the technique above, share the numbers with your sales team as social quotas. Post a leader board that shows each rep's progress toward that goal. Make sure everyone can see the rankings. Salespeople take pride in beating their quotas, so make sure they know their up-to-date progress toward this one – and also everybody else's.
Make it safe to express opinions. Ask for a blog entry on what they like best about sales, why they came to work for your company or 10 reasons to love the local football team. Find topics that enable them to exercise their opinion muscles without risking backlash. As they gain confidence (and see response), they'll feel more comfortable venturing outside their comfort zone.
Turn quarterbacks into captains. Give sales reps the same control over their social capital as you do over their territories. The conversations on Twitter and LinkedIn will go on with or without them. Don't change quotas, but create incentives for sales brought in through social channels. Then let the reps figure out how to achieve them.
The one theme that runs through all four of these tactics is competition. Sales people respond better to challenge than they do to opportunity, and better to short-term than to long-term goals. Make the process of building social authority a game and let the instincts of your sales people take over from there.
Related articles