I was delighted when B2B Marketing Zone – a website and newsletter that I devour – asked me to be one of 25 contributors to its "B2B Marketing Trends for 2016" e-book.
I love this content concept, and it's an idea more B2B marketers could adopt. Contact influencers in your market – or even your own customers or subject matter experts – and ask them for short paragraphs on a topic, then combine that content into an e-book.
Then do what Tom Pick and Tony Karrer of B2B Marketing Zone did – make it easy for people to compose posts like this one and share the book through their social networks. Your contributors will be flattered to be included and you will get to tap into their often substantial followings.
The authors identified three powerful trends driving B2B marketing right now:
–Changing buyer expectations fueled by the availability of rich information and ease of access and purchase;
–Pressure to demonstrate ROI as marketers learn to do more with less; and
–New tech tools and big data so that we can no longer say half our budget is wasted but we don't know which half.
I picked a few quotes from the e-book that I really like. Download a free copy and find your own favorites.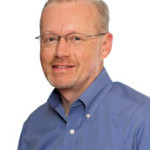 "2016 will be the year where B2B marketers finally realize that, while they can always make more content, their customers can't make any more time." – Mike Moran (l.)
"Every B2B site should produce cornerstone reference content that is comprehensive and authoritative; something that people link to and return to read again and again." – Steve Rayson
"A buyer persona is not a zombie—but a profile based on your understanding of a real customer and their real needs." – Ambal Balakrishnan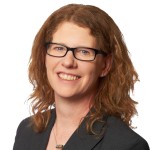 "It's time for B2B marketers to let go of their obsession with perfect production values and get on with just putting good content out there for customers and prospects." – Elizabeth Williams (l.)
"Channels and tactics will come last, not first anymore, at last." – J-P De Clerck
"Is 2016 the year of B2B brands finding a personality and sense of humor?" – Michael Brenner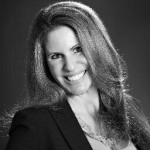 "With marketing now responsible for helping to nurture and advance the buyer through 70% of the purchase cycle, there are monumental inefficiencies if the sales team is knocking on cold doors rather than closing sales-qualified, warm leads." – Debra Andrews (l.)
"If you have 30 reps, each sharing just five pieces of content per week, that's an opportunity to get your message out 7,200 times!" – Shannon Pham
"[Workforce brand ambassador programs are] a win/win. The company benefits from more authentic communication, and employees build personal brands." – Cheryl Burgess
"The average click through rate is 0.1%, banners don't work anymore and people are much more likely to trust peer to peer recommendations than traditional advertising." – Joe Fields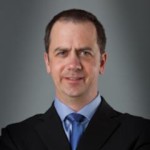 "No longer will marketers schedule an email campaign for Wednesday morning at 10 AM. Rather, marketers will configure an email campaign and technology will determine the best time and day to deliver the message." – Brian Neufeld (l.)
"The 2015 Annuitas B2B Enterprise study found that only 7.5 % of respondents reported the skill set of marketing personnel was highly effective. Clearly, we need to do better." – Erika Goldwater
"If your marketing is great but your product is bad, that, ultimately, means your marketing is bad, too." – Carla Johnson
And my own contribution:
I believe B2B marketers have finally realized that merely throwing content into the ether is both expensive and wasteful. They're adopting buyer personas, content targeting and matching content to stages of the buying cycle. I think content marketing will continue to be a huge growth area for B2B in the coming years but we're going to get a lot smarter about how we invest our resources. Marketers are beginning to realize the buyers are people, not demographic segments, and they are appealing more to the motivations that influence human behavior.