In my BtoB magazine column earlier this year, I suggested that office-supply giant Staples should take advantage of the collapse of the mainstream publishing industry to become a trusted media source for small business. Staples hasn't yet taken the plunge, but a number of ot her brands have, and I think it's worth looking at the trend.
Here's the premise: Mainstream media is collapsing. This is creating what I call a "trust gap" in the market. Not only are the institutions themselves disappearing, but trust in mainstream media is at a 20-year low (see Pew Research chart at right). Social networks can fill some of the void, but not all of it. There is room in the market for new trusted sources to emerge, and there is no reason why businesses and institutions, using the tools of new media, can't step in.
Early Adopters
Let's look at a few examples of what big brands are doing in this area:
I think this is the tip of the iceberg. Once big brands get over their addiction to increasingly ineffective conventional marketing channels and take advantage of the chance to build new audiences, they will flock to these new opportunities. Advertising is one of the most expensive ways to create customer affinity. In contrast, trusted media brands enjoy customer loyalty that extends for decades. Why would you not want to get a piece of that?
Snippets
Are you a big believer in the wisdom of crowds? So am I, but not necessarily when it comes to creating high-quality content. In this recent article in BtoB magazine, I question whether the current rush to consumer-generated media is such a great alternative to using professionals and offer examples of the risks we take when outsourcing creativity to an unknown audience.
---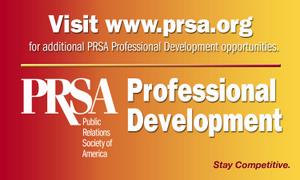 Next week I'll be delivering a presentation about 10 Secrets of Social Media Marketing on behalf of the Public Relations Society of America. If you missed the previous version of this one-hour webinar in May, please consider signing up. There is a charge, but PRSA fees are assessed on a site basis, so many people can listen to the same presentation at once.
---
There aren't many marketing books I would recommend for summer reading, but Bob Garfield's "The Chaos Scenario" is an exception. Not only is it a wickedly insightful analysis of changes in the media industry, but it's a heck of a lot of fun to read. Here's my review.
Tip of the Week: Taming Firefox
I love Mozilla's Firefox, but as it has grown in popularity and the number of third-party add-ons has mushroomed, the browser has become a bit of a memory hog. Did I say "a bit"? I meant "half of the memory on my computer." While searching for ways to reduce Firefox's girth and improve its performance, I hit upon this list of tips that worked remarkably well. Within 10 minutes, I had reduced Firefox's memory footprint to a third of what it had been previously and my computer was running noticeably faster. This advice is a little geeky, but the instructions are step-by-step.
Just for Fun: There, I Fixed It
If you've ever pacified someone by kludging together a fix for a problem, technically fixing said problem, but knowing that's not exactly what the person had in mind when they gave you the assignment, then you'll appreciate There, I Fixed It (whose name implies, but doesn't state, "So Shut Up!"). Not that any readers of this newsletter need to be reminded, but we are NOT recommending any of these jury-rigged solutions. We just think they're really very funny.
https://gillin.com/wp-content/uploads/2020/11/logo-300x86.png
0
0
dfsdf499_ffwfloP
https://gillin.com/wp-content/uploads/2020/11/logo-300x86.png
dfsdf499_ffwfloP
2009-09-19 03:30:35
2009-09-19 03:30:35
Businesses That Think Like Publishers