In my BtoB magazine column earlier this year, I suggested that office-supply giant Staples should take advantage of the collapse of the mainstream publishing industry to become a trusted media source for small business. Staples hasn't yet taken the plunge, but a number of ot her brands have, and I think it's worth looking at the trend.
Here's the premise: Mainstream media is collapsing. This is creating what I call a "trust gap" in the market. Not only are the institutions themselves disappearing, but trust in mainstream media is at a 20-year low (see Pew Research chart at right). Social networks can fill some of the void, but not all of it. There is room in the market for new trusted sources to emerge, and there is no reason why businesses and institutions, using the tools of new media, can't step in.
Early Adopters
Let's look at a few examples of what big brands are doing in this area:
I think this is the tip of the iceberg. Once big brands get over their addiction to increasingly ineffective conventional marketing channels and take advantage of the chance to build new audiences, they will flock to these new opportunities. Advertising is one of the most expensive ways to create customer affinity. In contrast, trusted media brands enjoy customer loyalty that extends for decades. Why would you not want to get a piece of that?
Snippets
Are you a big believer in the wisdom of crowds? So am I, but not necessarily when it comes to creating high-quality content. In this recent article in BtoB magazine, I question whether the current rush to consumer-generated media is such a great alternative to using professionals and offer examples of the risks we take when outsourcing creativity to an unknown audience.
---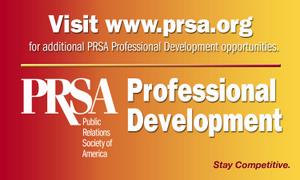 Next week I'll be delivering a presentation about 10 Secrets of Social Media Marketing on behalf of the Public Relations Society of America. If you missed the previous version of this one-hour webinar in May, please consider signing up. There is a charge, but PRSA fees are assessed on a site basis, so many people can listen to the same presentation at once.
---
There aren't many marketing books I would recommend for summer reading, but Bob Garfield's "The Chaos Scenario" is an exception. Not only is it a wickedly insightful analysis of changes in the media industry, but it's a heck of a lot of fun to read. Here's my review.
Tip of the Week: Taming Firefox
I love Mozilla's Firefox, but as it has grown in popularity and the number of third-party add-ons has mushroomed, the browser has become a bit of a memory hog. Did I say "a bit"? I meant "half of the memory on my computer." While searching for ways to reduce Firefox's girth and improve its performance, I hit upon this list of tips that worked remarkably well. Within 10 minutes, I had reduced Firefox's memory footprint to a third of what it had been previously and my computer was running noticeably faster. This advice is a little geeky, but the instructions are step-by-step.
Just for Fun: There, I Fixed It
If you've ever pacified someone by kludging together a fix for a problem, technically fixing said problem, but knowing that's not exactly what the person had in mind when they gave you the assignment, then you'll appreciate There, I Fixed It (whose name implies, but doesn't state, "So Shut Up!"). Not that any readers of this newsletter need to be reminded, but we are NOT recommending any of these jury-rigged solutions. We just think they're really very funny.
From my weekly newsletter. Sign up in the subscription box to the right.
Recently, I had the chance to speak to two classes of junior and senior public relations majors at Boston-area colleges about changes in the media landscape. I find these sessions to be as enlightening to me as they are to the students because I learn a lot about their preferences and motivations.
With the accelerating collapse of the newspaper industry fresh in my mind, I was particularly interested to understand their news reading habits. "How many of you have read a daily newspaper either in print or online within the past day?" I asked. Nearly every one of the 45 hands in the two classes went up. "How many of you subscribe to a daily newspaper?" I followed up. Only one student raised her hand.
Welcome to Generation Y, the group of people born in the last 30 years who define the future of business and media. Every one of the students in these classes has grown up in a world where information is free and instantly available. The concept of paying for news is as foreign to them as the horse and buggy.
These students will enter the workforce over the next five years and they will shake our assumptions to the core. While they have some brand loyalty, their real affiliation is to information.
What do I mean by that? Well, if you're like most communications professionals, you probably subscribe to several Google Alerts. This service e-mails you whenever the terms you specify – such as your name, your company name or a topic that interests you – turns up in Google's search index. Google Alerts have no concept of brand. An article on an obscure website is as likely to top the list as one in The New York Times. When you use Google Alerts, your loyalty is to the topic, not the source.
If you are a TiVo user, you know that you can subscribe to programs based on actors or even subject matter. You don't care which network carries the program; your loyalty is to the content.
These are just two examples of the ways in which attitudes toward media brands are changing. While trusted sources will always have a special value, we are constantly discovering new sources of trusted information and modifying our assumptions about the value of trust. For some information, we still want to consult the big media brands in order to get the real story, but for less important information we might be satisfied with any source as long as we get the basic facts.
The great equalizer in this equation is search. Computers have no brand loyalty and search engines are tuned to deliver the results that best match our queries, even if the source is unknown to us. Search is, in effect, the new circulation. In the pre-Internet days, we gave publishers permission to get a slice of our attention for a one-year period. This had great value to the publishers because they could be reasonably certain of a known audience for their products.
In the new world, there is no certainty beyond relevance to the terms that an unknown audience may or may not find interesting. This is pretty scary if you're a publisher.
It's scary for marketers, too. But it's also liberating. Next week I'll discuss some of the implications of the death of media brand loyalty on our assumptions about marketing and public relations.
The shift from print to online media requires us to change a lot of our assumptions about marketing and publishing, but perhaps no transformation is more powerful than this: In the online world, publishing information is merely a starting point, not an endpoint. If you grew up with mainstream media, this is a difficult concept to internalize. In the print world, publishers carefully assemble and verify information, submit it to a rigorous editing process and then commit it to posterity on paper. Once it's published, it's permanent. The opportunities to redistribute and evolve the information are severely limited.
Online media flips this equation. Today, published information is infinitely changeable. A story or message may morph and expand as times change and readers contribute their own perspectives. Look at Wikipedia as a shining example of this. A story on Wikipedia begins as a "stub." Over time, additions, enhancements and corrections may develop that story into a work of vast scope and depth. All of this is performed in full public view. People with differing perspectives debate the facts and arbiters harmonize conflicting views. The true story may not be known for months or even years. That's okay, though. As details emerge, the living document is revised to reflect the latest information. The original publication is just the first stage of a process.
Online publishing also transforms our assumptions about distribution. In the print world, publishers and marketers are limited to disseminating information through the media they have at their disposal. Circulation and mailing lists guarantee a certain readership, but there's little upside beyond that. Aside from the occasional reprint, the potential reach of information is limited.
The online process is very different. Information is published first and then disseminated through a network of partners, third-party commentators and search engines. Content never dies online. A document may find new relevance for a buyer who discovers it on Google a year later.
So how does this relate to marketing? For one thing, messages aren't one-way anymore. Your audience expects to contribute actively to the development of whatever content you produce. You're no longer under the gun to be the definitive source of information. You can reach out to your readers for help in enhancing and commenting upon whatever you publish. Your customers appreciate that. Involving them in a conversation is the best way to build a lasting bond.
You should also look at your customers, business partners and the community of bloggers and online publishers as potential distributors. By making your content available through RSS feeds, you open up new channels that may enable you to reach an audience that's orders of magnitude beyond what you originally intended. Why not contact some influencers in your market and ask them to publish your RSS feed? Many of them are hungry for information to stoke the daily demands of their blogs or websites.
The idea that information may not be fully baked when it reaches the public is difficult for many people to accept. But attitudes are changing. Today, the public beta test is an accepted model. The same principle applies to publishing. Speed and discussion can be just as important as fit and polish. Use this to your advantage by engaging in conversations that make your marketing messages a collaborative effort.