I haven't had a chance to send a newsletter for a few weeks because I've been so busy with other assignments. Here's a sampling of what I've been writing about.
Love Your Critics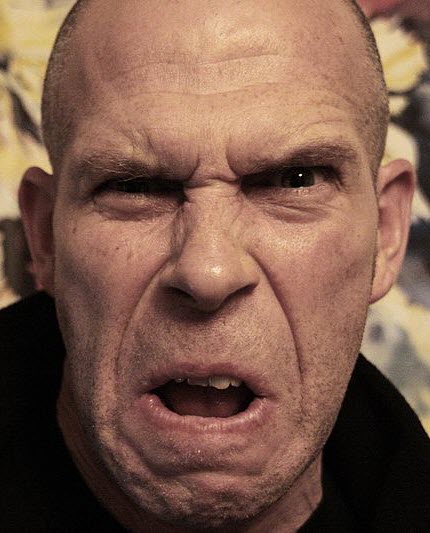 The CMO Site likes to stir things up, so my posts there tend to be on the controversial side. In Why Brands Should Love Public Complaints, I make the case that your critics can be your strongest allies. Why? Because a little negativity reinforces the validity of the positive comments you publish.
The whole concept of enabling negativity to appear on your own website rubs a lot of marketers the wrong way, but I'd argue that it's great for building integrity. The article notes that Epson reported that revenue per visitor nearly doubled after it started including customer reviews on its site. The fact that one out of 10 customers may be displeased with your product can be looked at another way: 90% are happy.
The right approach is not to deny that you have unhappy customers; everyone's got a few. They're going to vent their frustrations anyway, so encourage them to do it in a place where you can respond and juxtapose their opinions with the vast majority who are pleased.
Read more and comment on The CMO Site
Good Riddance to the Corporate Case Study
In this post, I ranted just a bit about corporate case studies, those pervasive and largely useless vessels of happy talk that no one really believes. Corporate case studies used to have a purpose in the days when customers couldn't find each other, but today all it takes is a few searches or LinkedIn queries to identify experienced buyers.
It's not the concept of the case study I don't like; it's the format. Once the legal department gets involved in approvals, most meaningful content gets sucked out of the article. Prospective buyers have always viewed case studies with suspicion and I think  today they mainly ignore them.
So rather than investing time and dollars paying writers for stories that no one believes, why not focus on greasing the skids between your happy customers and your prospects? Make it easy for the two parties to connect and then get out of the way.
Read more and comment on The CMO Site
The Futility of Whisper Campaigns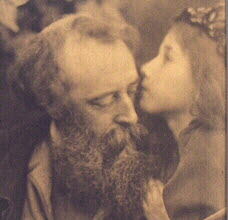 PR practitioners who undertake influencer relations programs often discover an odd disconnect between dealing with bloggers and dealing with traditional media: Bloggers don't operate by the same rules as reporters.
The recent example of this disparity ended up embarrassing a prominent PR firm, and I analyzed what went wrong in BtoB magazine.
In case you missed it, early last month a pair of new employees at Burson Marsteller, both of them veteran journalists, contacted a security blogger and offered to help him write and place an op-ed piece that exposed "sweeping violations of user privacy" by Google.
It turns out the blogger was more interested in the motivations of the PR firm than in Google's allegedly intrusive behavior. After he posted the e-mail exchange online, some USA Today reporters dug up the fact that Facebook was behind the whisper campaign.
Burson, which claims to be social media-savvy, did exactly the opposite of what it would counsel its crisis communications clients to do: It clammed up. The incident was a huge black eye for the agency and a lesson in how not to pitch a blogger.
Read more and comment on BtoBOnline.
Do You Need A Social Media Specialist? Yup.
My most recent column in B2B was actually sparked by a conversation I overheard on a plane. A guy in the seat behind me was railing to his companion about the idiocy of hiring social media specialists. In his opinion, everyone in a company should learn to use the tools. Expertise shouldn't be concentrated in one person or department.
I agree with his second point but I can't endorse his overall premise. Nearly every company I've encountered that is succeeding in social media has a center of excellence. They aren't delegating social interactions to one person, but they're shortcutting the learning process by hiring people who can train others. In this column, I explain why a social media expert can save you time, money and embarrassment (see Burson above).
What's your approach? Read more and comment on BtoBOnline.
Just for Fun: Weekly World News
In case you missed the news this week, Britain's largest Sunday newspaper, News of the World, was shut down abruptly over a scandal involving hired private investigators who hacked into voicemail accounts of celebrities and ordinary citizens. News of the World was known for its outrageous headlines and salacious gossip, and certainly it will be missed by its 2.5 million subscribers. Fortunately, a publication with a very similar name, Weekly World News, continues to thrive, at least on the Web.
WWN was launched in 1979 with the discarded black-and-white presses formerly used by the National Enquirer. It ceased print publication in 2007, but its legacy of informing its readers of the dangers of space aliens, the promise of roadkill diets and the never-ending exploits of the "Bat Boy" continues.
With the tagline of "The World's Only Reliable News," Weekly World News has recently reported on alien spaceship attacks coming in November, Southern California's plans to secede from the union and sightings of mermaids in Israel. One thing is certain: You can't believe a word of it.
https://gillin.com/wp-content/uploads/2020/11/logo-300x86.png
0
0
dfsdf499_ffwfloP
https://gillin.com/wp-content/uploads/2020/11/logo-300x86.png
dfsdf499_ffwfloP
2011-07-15 06:36:15
2011-07-15 06:36:15
Negativity, Social Gaffes and Farewell to Case Studies