Final segment in a series on common business blogging mistakes.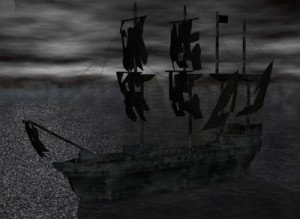 In Blogging Blunders Part 1 and Blogging Blunders Part 2, we looked at problems like failure to interact or to publish distinctive content. Let's wrap up with the most frequent and frustrating blogging problem that I encounter: Failure to persist.
Perhaps I'm unusual, but the first thing I look for when visiting a blog is the date of the most recent entry. This tells me a lot. Knowing whether the essay I'm about to read is one week or three years old can make a huge difference in its relevance to me. But it also tells me a lot about whether the author is committed to the blog.
Too many business blogs suffer from lack of attention. The same pattern appears again and again: There's a burst of early activity followed by a gradual decline in the frequency of updates and eventual abandonment. But nothing ever dies on the Internet, so these blogs drift along like ghost ships. They're monuments to good intentions gone awry.
I don't think many people start blogging with the intention of failing at it. Most are tripped up by one of four scenarios. See if you can avoid them.
Nothing More to Say – This happens when the blogger chooses a topic that lacks staying power. The subject is hot for a while, but then public interest wanes or the news value recedes. Any blog about a newsy or trendy issue is at risk of this fate. To avoid it, choose big issues that have staying power. For example, instead of writing about Blu-ray, write about the bigger issue of next-generation video formats.
Too Busy – So are we all, so think about that going in. It takes about an hour a week to contribute two brief new insights to a blog. You need to put some thought into developing and supporting a theme for a few hundreds words. If you don't think you have that kind of time, don't start. Twitter is an ideal alternative for people who are too busy to blog. The 140-character limit is actually a welcome restriction that forces them to keep their comments brief.
Nobody Came – This is a self-fulfilling prophecy. New bloggers put all kinds of effort into their work for six months and find that traffic still numbers in the few dozens per day. There are several reasons for this. One is that the topic they choose is highly competitive and their approach undifferentiated. If that happens to you, then look at ways to approach your topic from a distinctive angle or with a unique voice. Another common problem is that bloggers fail to promote themselves. This can be addressed via some basic outbound e-mail and sharing tactics (contact me if you want ideas). A third is that they simply don't give the project enough time. It's rare for a blog to catch fire during its first six to nine months. You need to build visibility with people who have traffic to send your way. If you're persistent, then you should see rewards by your first anniversary date. But don't be disappointed if it takes that long. Word of mouth isn't always fast.
Turnover – This is a huge issue with business blogs. The internal sponsor leaves the company or gets reassigned and there's no succession plan in place. This is why I encourage clients to view blogs as a business-wide initiative. Support has to come from the top and a backup plan must be in place to continue the conversation if the product champion leaves. A branded business blog is no place for cowboys. You need a team commitment to sustain the momentum.
Those are my candidates for the most common factors that derail business blogs. What are yours? Post your comments here and let's discuss.
Social Media Bookshelf
My friend and fellow communications pro Chuck Hester of iContact (which delivers this newsletter) has teamed up with social media coach Janet Fouts to launch Social Media Bookshelf, a site dedicated to spotlighting the best books on the topic. While still in its early stages, the bookshelf will be a good place to keep pace with the latest work from the thought leaders in this area. You can also read about what they're working on in the guest blogging section. I contributed a kickoff entry on the relevance of long-form books in our continually distracted, short-form world.
On the Air
I was recently part of two audio interviews about the rising importance of social networks in small and mid-sized business marketing plans. Mike Schultz at Rain Today asked some great questions about why businesses should even bother with social media. I was also on Mark Amtower's D.C.-based Federal News Radio show, where we discussed how to map a social media strategy and choose from the overwhelming assortment of available tools.
Tip of the Week: Moyea Video Converter
I usually spotlight free tools in this section, but I'll make an exception for Moyea FLV to Video Converter Pro 2. At $30, this little beauty is a bargain, and I use it all the time.
If you ever want to include videos in your presentations (and who doesn't these days?), then you know what a hassle it can be to download video in the Web-standard Flash format and convert it into something PowerPoint can recognize. Since Microsoft doesn't appear to be interested in resolving this dilemma, the easiest technique is to convert the FLV video into Microsoft's WMV format. There are lots of tools that do this, but I've found that Moyea delivers consistent results at a reasonable price. The company also throws in a pretty nice Flash video downloader at no extra charge.
Just for Fun: Trivia Motherlode
Did you know:
On average, an iceberg weighs 20 million tons?
The "Over the Rainbow" scene from The Wizard of Oz was originally cut from the film because it was "slow?"
A mole can dig over 250 feet of tunnel in a single night?
Most people have lost half their taste buds by the time they reach age 60?
The magic word "Abracadabra" was originally intended for the purpose of curing hay fever?
These and many more trivia items are listed at Bitworks.co.nz, a site that, despite its unpretentious design, is home to an impressive collection of useless and semi-useful facts. Unlike most trivia sites, the authors appear to make a reasonable effort to verify claims and correct mistakes. Share it with the trivia buff in your life.
Part 2 of a series on common business blogging mistakes. Part 1 is here.
Blogs are a new form of communications medium but many marketers are still stuck in the old one-way mode. To really appreciate the value of blogging, you have to approach it as a conversation. That means listening as well as talking. Here are some common mistakes:
Failure to link – Links are online currency. Not only do they enable more efficient communication than that available with the printed word (see my earlier post" "What You Probably Don't Know About Links"), but they're an acknowledgment that someone else has published something of value. Bloggers covet links. Links improve their search performance and drive traffic that leads to business opportunities. Mentioning someone else's work without linking to it is considered rude.
Too often, novice bloggers fail to observe this simple protocol. They cite but don't link. It takes only a few seconds to add a link to your copy and it has all kinds of benefits. Linking engenders goodwill with the source of the information. That may lead to a reciprocal link, which improves your own traffic. It can also start a dialog with a person whose work you respect. You don't have to agree with people to link to them, but you should always acknowledge that their work has had value to you.
Here's another reason to sweat this detail: failure to link can actually make you enemies. Thanks to Google Alerts, people now know instantly when their name pops up online. If that mention doesn't include a link, they're going to be annoyed. So linking isn't an option; it's a necessity to maintaining good relations with people you respect.
Treating the blog as a wire service – Don't use your blog to distribute press releases. That's missing the point of this two-way medium. Blogs are a way for people to connect with each other. They're a conversation, not a channel. If you treat your blog as another way to deliver a templated mass mail, then readers will abandon you faster than they'd flee a flaming building.
There's nothing wrong with posting the occasional news release on your blog, but always add a personal message to frame its importance. Even better: link to the release and comment about why it's significant. Humanize the interaction.
Being irrelevant – Shortly after the stock market crashed last fall, I visited 15 prominent corporate blogs. To my astonishment, only one even mentioned the most perilous financial crisis in two generations. Most were filled with marketing happy talk. These bloggers failed to address a critical customer need for information. Worse, they looked clueless. Imagine if Wells Fargo had used the opportunity to educate its customers about why the markets were in turmoil. Instead, it posted a travel video. What a missed opportunity.
One of the great advantages of blogs is that they're fast and easy to update. Use them to comment on current events that affect your customers. You don't have to run afoul of regulatory guidelines to explain something. Educate and inform. Become a trusted source.
Turning off comments – According to some estimates, about 20% of business blogs don't accept comments. These companies are missing the point. A blog is a basis of discussion, not a TV program. Turning off comments is the same as saying you're not interested in what your constituents think. What an insult.
The reason people most often cite for banishing comments is that they fear negativity. These companies shouldn't be blogging in the first place. Occasional negativity is part of the fabric of good discussion and it should be embraced as part of the feedback process. If you're worried about inappropriateness, then enable comment moderation and filter responses. However, you should never delete a comment simply because it's negative. The writer will simply take his gripe somewhere else.
Photo credit: Fail Blog
New Slide Decks Free for the Taking
I've been substantially revamping my slide presentations over the last couple of months as audiences have demanded more in-depth information about social media. Below are two new presentations that I just posted on SlideShare. Feel free to view and download them for your own use. I'd appreciate attribution if you use them.
Bottoms-Up Marketing
The media world has been turned upside down. Small is now big. Less marketing is now more marketing. You gain control by giving it up. Believe it or not, there are actually some rules in this crazy environment. They start with acknowledging that influence is undergoing an inversion. Important information increasingly starts at the street level and spreads upward. A new breed of tech-savvy consumers and business professionals is accelerating this trend. Learn some skills to cope. Note: This presentation was prepared for a healthcare client, hence the references to medical professionals.
Consumer-Generated Advertising
"Crowdsourcing" is an appealing new option to marketers who want to spread their advertising messages through low-cost peer-to-peer channels. Enthusiasts can be recruited to become brand advocates for products that they love, spreading the word through their social networks, Facebook friendships and Twitter streams. Contests are an increasingly popular means of leveraging customer creativity to build grassroots campaigns. This presentation from a PRSA webinar features examples of successful customer-generated advertising promotions in both business-to-consumer and business-to-business contexts. Attendees learned:
Appropriate scenarios for applying crowdsourced promotion
How to generate ideas that spur customer creativity
Low-cost incentives to build participation
Basics of measuring results
Tip of the Week: LogMeIn
There I was, 1,000 miles from home and needing a file that I had left on my file server. Fortunately, I had LogMeIn. This cool little communications utility enables you to connect to a PC over the Internet and to control it as if you were sitting at the keyboard. The idea isn't new, but LogMeIn's implementation is easy to use and its performance is outstanding. Within two minutes, I had connected to my desktop, found the necessary file and e-mailed it to myself. There's no charge for a single client. The Pro version gets you features like remote printing, file downloads and screen sharing.
Just for Fun: Bizarre Patents
What do the horse diaper, kissing shield and a portable nuclear shelter (below) all have in common? They're all inventions that have received US patents. You can find these and a couple of hundred other bizarre inventions that, according to the website Totally Absurd Inventions, really are in the files of the US Patent and Trademark Office. This site will cause you to marvel at the limits of human innovation while also forcing you to question the wisdom of our government officials.
Your last entry is dated April 17. Most of your entries are press releases. Your headlines are dull as dirt. Your articles are devoid of links. And you wonder why no one comes to your blog.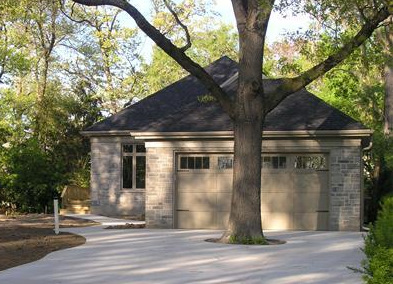 I've done many content audits of clients' blogs over the last two years and found the same shortcomings cropping up again and again. Most businesses don't use blogs to their full potential. Often, they treat them as just another channel to distribute information they're already distributing by other means. It's not surprising nobody comes.
A successful business blog uses the unique characteristics of the medium and engages in a discussion, not a speech. Pay attention to details and give it some time. Over the next couple of newsletters I'll look at the most common failings of business blogs and how to avoid them.
Let's start with three big mistakes:
Handing it off to PR — When businesses start a blog, they often designate the corporate communications/PR department to maintain it. This almost never works. Communications professionals are skilled at delivering messages, not promoting conversations. When presented with another channel, they tend to use it to push out a message. In the worst cases, these messages are nothing more than press releases. Lacking interactivity and insight, they fail to generate any reaction. Worse, they make the company look clueless about the medium.
Communication professionals should be actively involved in a company blog, but mostly on an advisory basis. Contributors should be the experts within the company. They are most likely to be the ones who will have meaningful dialogue with the audience. The communications people should focus on big-picture issues like voice, topic selection and quality of writing. They should also sweat details like copyediting. Like orchestra conductors, their role is to bring out the best from the individuals in the ensemble.
It's All About Me — A publishing mentor once recommended that editors find a picture of someone to represent their target reader and paste it on the wall of their cubes. The purpose was to constantly remind them that they were working on behalf of somebody else, not themselves.
Blog contributors would do well to heed this advice. Too many blog entries are self-serving and egotistical. They talk about awards, sales wins and accomplishments as if somebody actually cares. In reality, few people do.
What attracts people to your blog is useful information. The key word is "useful." You should constantly ask yourself what insights or valuable information your visitors will take away. Blogging is a "give to get" strategy. The more information you share, the more goodness will come back to you in the end. If you don't believe that, don't start blogging. If you're just looking to push out a PR message, here's a list of free PR services you can use.
A Look That's Boooooooring! – Blogger, WordPress and TypePad all offer small selections of default templates for your blog. Ignore them. It's difficult enough to distinguish yourself among the millions of sites that are already out there. Don't make it worse by looking just like them.
All the major services support third-party templates. There are literally tens of thousands of free templates for WordPress alone. Pick one that's distinctive. If you're willing to spend a few hundred to a couple of thousand dollars, you can get one designed to your specifications. I strongly recommend a custom design if your blog is tied to a company website.
While you're at it, get rid of the default wording and links that these services impose on your site. There's nothing like scrolling down a blog page and finding links to the WordPress developers forum. This just indicates that the blogger isn't paying attention to details, which doesn't do wonders for your credibility.
These are just three of the most common mistakes business bloggers make. In the next issue, we'll look at links, multimedia and other frequently overlooked features. (Thanks to Fail Blog for the photo.)
Your Name in Lights (Or At Least in E-mail)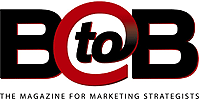 BtoB magazine
has a new weekly newsletter called Inside Technology Marketing, and this is your chance to be featured there. Editor Ellis Booker is always looking for examples of successful marketing programs by technology companies. I'm always looking for good case studies to write about. So if you're a marketer for a technology company and if you have a recent campaign that you're especially proud of,
drop me a line
and let's get your story in a forthcoming issue. Just send me your contact information and a one-paragraph summary.
Tip of the Week: Yebol Humanizes Search
There's a new entry in the search engine race that I think is worth more than just a casual look. It's called Yebol, and it claims to combine human intelligence with algorithmic processing. According to the 10-minute video introduction on
the site's home page (note: that's way too long, guys), Yebol's algorithms are imbued with knowledge sources such an encyclopedias, medical journals, popular magazines and other records of human knowledge. These are combined with algorithms to deliver results that recognize the type of information you're looking for. The founder is a computer scientist with Yahoo credentials.
For example, the
search results for the 60s rock group the Monkees
features a list of Monkees songs, members of the group, lyrics, Twitter messages, news headlines and links to other social networks where Monkees information can be found. Regardless of whether its search engine is better, Yebol's results display is the best I've seen.
Just for Fun: Free Entertainment
This recession of ours has lost its novelty. Yes, we're all eating out
less and shopping at discount stores, but we all still want to have fun
and enjoy the summer without shelling out hefty entrance fees. Luckily,
we've found some options to enjoy your Saturday afternoon (or Tuesday
evening or whatever free time you can wiggle out of your schedule),
which range from "take a hike!" to "plant an herb in a waterspout."
There are even some rainy-day and geekyish fun options.
From my weekly newsletter. To subscribe, just fill out the short form to the right.
Let's look at three examples of companies that are using social media for business-to-business(b-to-b) applications. All us different tools and all are effective in different ways.

Wikibon.org is the kind of Web 2.0 project that could disrupt a big industry. It was started two years ago by David Vellante, a veteran IT analyst who used to run the largest division of International Data Corp. Wikibon challenges an IT research model that has traditionally had customers paying tens or hundreds of thousands of dollars a year for access to elite analysts. Traditional IT research is top-down. Wikibon is bottoms-up.
Think of it as open source advice. The more than 3,000 people who have joined Wikibon's enterprise storage community share their expertise with each other and learn from a core group of about 40 independent consultants and experts who use the wiki to showcase their services. It's a classic Web 2.0 give-to-get formula. The experts share their knowledge in hopes of getting business from the corporate IT specialists who visit the site. Before Wikibon, these experts had severely limited promotional channels. With Wikibon, they have an established community of prequalified business prospects.
Members have contributed 20,000 articles and edits to the archive, Vellante told me. What's more, the time people spend browsing this rich information resource is "Facebook-like. We're getting 20 to 30 page views per visitor." Wikibon may not put Gartner out of business, but it is a challenging the assumption that good information has to be expensive and it's giving some small b-to-b firms a way to reach an ideal prospect base.
If you've ever done business on eBay, you know that its peer rating system is one of its great innovations. RatePoint is one of an emerging class of companies that is bringing this concept to the open Web, and GoGreenSolar is using customer reviews to its advantage.
GoGreenSolar is a small Los Angeles-based firm that sells green energy products. About 60% of its business is b-to-b. A few months ago, the company contracted with RatePoint to install a customer ratings page on its website at a cost of $18/month. RatePoint acts as a kind of validation service, verifying that customer reviews haven't been tampered with and providing a means to arbitrate disputes. GoGreenSolar has about 20 reviews on this site, all but one of them five stars. The ratings pages quickly became one of the site's most popular features, says founder Deep Patel. In an increasingly competitive industry where customer service is a differentiator, the ratings are helping GoGreenSolar stand out.
Patel says one of the hidden values of the ratings program is the opportunity for follow-up engagement with customers. By encouraging buyers to post their comments, "We have an opportunity to have a dialog after the transaction. That's a sales opportunity," he says. "People who leave reviews often come back and buy more."
Though GoGreenSolar hasn't had many negative reviews to worry about, Patel even sees opportunity in the occasional dissatisfied customer. The rating system is an opportunity to fix the problem and turn the customer into a source of repeat business, he said.
You probably aren't going to stop by the Emerson Process Experts blog for a casual read. Here's a clip from a recent entry: "The valve supplier typically supplies the safety valve torque requirements and required leakage rates. The actuator supplier provides the torque-to-supply pressure tables. The good news for those of us a little rusty in our advanced math skills is that the equations are algebraic and the simplifying assumptions err to the side of conservative volume sizing.."
Did your eyes glaze over? This tech talks would baffle the typical visitor, but it's music to the ears of the plant engineers and process control experts who regularly visit the blog started three years ago by Jim Cahill (left), marketing communications manager for Emerson's Process Systems and Solutions business. It's one of my favorite examples of good b-to-b blogging.
Emerson Process Experts is superbly focused; it doesn't pretend to be anything other than a technical resource to a small but very important audience. Cahill is fluent in the language of the industry, but he's also a good writer who organizes and expresses his thoughts clearly.
What's the benefit to Emerson? The company has become a trusted source of advice to customers and prospects. Its plentiful links to other sources of information ingratiates the company with publishers. And 190 inbound links haven't hurt its search performance: Emerson is the number one commercial link on Google for the terms "process management" and "process control."
---
New Conversation Monitoring Service is Free During Test Phase
If you've been itching to try out one of those conversation monitoring services – the ones that tap into millions of blogs and discussion groups and pick out mentions of your company – you now have a chance to try one for free. BuzzGain is an online service for identifying chatter on blogs, photo-sharing services, video services, Twitter and traditional media. It's co-founded by Brian Solis, a PR guy who's very savvy about new media. According to the pitch I received, this test isn't open to the general public: "They're launching BuzzGain in the true spirit of public beta…They want to listen to and learn…While it's in Beta, it will be free for everyone."
It wasn't exactly a repeat of the 1982 poisoned Tylenol disaster, but Johnson & Johnson was struggling with a minor crisis this week after some vocal critics derided an edgy ad that implied that new moms could suffer back pain from carrying their infants. What can we learn from this episode and was J&J's rapid apology really the best response?
The video had actually been online for more than six weeks before a few vocal moms on Twitter began trashing it this past weekend. The ad suggests, with tongue in cheek, that new moms who bond with their babies by carrying them in slings and chest packs may be inadvertently giving themselves back pain. The message wasn't that moms shouldn't bond with their children but that they should be ready for the consequences.
Seems innocuous enough, but a few vocal mommy bloggers didn't see it that way. They thought the ad was insulting to mothers and they Twittered their criticism, calling for a boycott of Motrin. Bloggers picked up on the controversy and posted more than 100 opinions about the ad, J&J's reaction and the media frenzy that surrounded it. There were even parody ads making fun of the whole affair. Forrester's Josh Bernoff has a good account of the controversy with links to background material.
A chastened J&J pulled the ad off its website and issued an apology on its corporate blog. The promotion "was meant to engender sympathy and appreciation for all that parents do for their kids, but did so through an attempt at humor that missed the mark and many moms found offensive," wrote Kathy Widmer, Vice President of Marketing at McNeil Consumer Healthcare.
J&J probably had no choice but to withdraw the ad, since the criticism was threatening to swamp any benefit the company had hoped to receive. But you also have to wonder if the company hurt itself by buckling to political correctness due to pressure from a minority of critics. After all, the ad hadn't seemed to offend anyone in particular during the first six weeks it was posted. It was only after a few outraged mommy bloggers began drawing attention to it that the criticism spiraled out of control. At that point, it was too late for J&J to explain its motives. Its critics had taken control of the conversation and anything the company did would look defensive and stubborn.
The incident quickly created a lot of soul-searching on both sides. A backlash against #motrinmoms developed, with some people criticizing the critics for practicing mob rule. Even one of the most vocal motrinmoms, Jessica Gottlieb, suggested that J&J overreacted in pulling down the ad. In fact most of the recent blogger activity has focused more on untangling what happened than debating whether J&J was right or wrong.
Here's my take. J&J's choice of language in the ad was arrogant and dismissive. The ad talked down to mothers and was begging for a backlash. However, that wasn't necessarily a reason not to run it. J&J could have mitigated the criticism, or even turned it to its advantage, by using social media channels more effectively:
The company could have invited a select group of mommy bloggers to preview the campaign privately and offer feedback. Even if the company had elected to go ahead without making changes, it would have been able to argue that it had sought guidance from its target group. And if the moms had blessed the video, it would have been the ultimate defense for J&J.
The ad could have been presented in a humorous context on the Motrin site. A message like, "We know your babies aren't a fashion accessory, but since this is International Baby-Wearing Week, we thought you'd appreciate this good-natured parody," would have gone a long way toward heading off criticism.
J&J could have listened. When a blogger tracked down the head of corporate communications for J&J's ad agency for a comment on the firestorm on Sunday afternoon, the woman professed to know nothing about the controversy. This is despite the fact that more than 2,000 Twitter messages had already been posted. Take note: the blogosphere doesn't take weekends off.
The company could have jumped into the Twitterstream and engaged. It didn't, preferring to post a rather brief statement on the blog and issue a press release. Kathy Widmer should have responded on the critics' own turf. Her message was constructive, but a little too disconnected.
J&J could have been more profuse in its apologies. A big donation to Babywearing International would have been a start. Or it could have taken Jessica Gottlieb's advice and distributed baby slings in maternity awards around the country. I'm not sure I agree that branding them with the Motrin logo would have been such a good idea.
In today's networked world, there is no excuse for a corporation to be surprised by negative response to a controversial message. Social networks and the blogosphere offer a cheap and speedy way to anticipate criticism. Ironically, J&J is one of only two pharmaceutical companies to host a corporate blog (Glaxo's alliConnect is the only other one I'm familiar with). This company gets new media more than most of its peers, which makes this online ambush particularly ironic.