Direct Marketing Doesn't Have to Suck
In the weeks leading up to the Direct Marketing Association annual conference in Boston this week, exhibitors were out strutting their best stuff. Last week I got two letters in the mail that appeared to be personally addressed to me in a feminine hand (right). Both turned out to be promotions for companies exhibiting at the conference. One employs people to hand-address envelopes so that they appear to come from a friend. The other has an automated signature device that does much same thing.
I opened both envelopes without realizing what was inside and had to chuckle at how I was taken in. They fooled me good. And then I thought about what that says about the state of direct marketing today. Have we sunk so low that we need to trick people into reading our messages? Is it any surprise that forecasters expect direct-mail marketing to decline nearly 40% over the next two years?
Dump the Junk
Like many people, I'm less interested in reading mass marketing material today than I've ever been. There's far too much good stuff out there. More than 90% of the material that enters my mailbox goes straight to the recycling bin. I unsubscribe from any e-mails that don't offer clear value to me. Unsolicited e-mail simply gets blocked. Fooling me doesn't make me a prospect; it makes me mad.
There are some marketing messages, though, that are so valuable to me that I actually look forward to their arrival. Here are a few that I welcome into my inbox:
Read more and comment on my blog
The Myth of Customer Loyalty
The two newest poster children in crisis management provide powerful examples of how today's brutal business climate punishes companies that take their customers for granted, and how fleeting customer loyalty can be.
Netflix stock has recently sunk below $115, down more than 60 percent from its all-time high reached just two months ago. That was when the company announced it was splitting its DVD-by-mail service off from its streaming video delivery and increasing prices by as much as 60 percent without delivering any immediate improvement in service. In effect, Netflix asked its customers to subsidize its R&D. The move came as competitor RedBox, with nearly 28,000 kiosks nationwide, was presenting serious pressure from below.
Customers are deserting in droves. Research by Magid Advisors found that 30 percent of Netflix's 25 million customers are at high risk to desert the company. This is about seven times as many as Netflix estimated it would lose back in August. CEO Reed Hastings's halfhearted apology has only fanned the flames more. Instead of backtracking on the price increases, he simply restated the reasons for imposing them in the first place and sort of apologized for lousy communication.
Read more and comment on The CMO Site
Five Ways B2B Marketers Can Get the Most from Facebook
A lot of B2B marketers have chosen not to get on board the Facebook train for fear that Facebook's freewheeling culture clashes with their serious business. They prefer LinkedIn, a professional network that's all about getting business done. There's a lot of gold to mine on Facebook, however, if you know your objectives and how the community works. After all, 750 million people can't be all wrong.
Facebook has about as much in common with LinkedIn as a Hawaiian shirt does with a three-piece suit. Your Facebook presence needs to be fun, conversational and provocative. LinkedIn is nine-to-five and Facebook is after-hours. But that doesn't mean you can't find buyers and get serious business done.
Everyone knows that Facebook is a good way to reach young people, but did you know that the largest percentage of Facebook users are those in the age 45 – 54 category? Facebook's audience also skews much more heavily toward women: 62% vs. 45% for LinkedIn. Bottom line: The audience you reach on Facebook isn't the same as the one you find on LinkedIn.
Facebook success demands knowing a few of the ins and outs of the platform in the community. Here are five tips.
Read more and comment on the PointClear blog
Big Ideas Don't Have ROI
American Express' OPEN Forum for small-business owners routinely attracts more than 1 million unique visitors a month. The network has 200 featured contributors, mobile apps and a new social media tracking and management service for members. All for free.
At Dell Computer, 3,000 people have been certified to use social media on behalf of the company. Dell has hired professional trainers; published a four-color, how-to manual; and flown speakers in from around the country to share their wisdom.
Cisco Systems has recently taken advantage of massive layoffs of journalists to hire former BusinessWeek and Wall Street Journal writers to tackle weighty topics, such as the future of the Internet and the impact of social media on education, in a revamped newsroom called The Network. A similar initiative at Intel Corp., called the Free Press, reads like a technology trade magazine. Content like that doesn't come cheap.
All these programs have one thing in common: There's no clear return on investment (ROI).
Read more at BtoB magazine online
Tip of the Week: ReadItLater
How many times have you seen an article online that you wanted to read but didn't have the time? You can bookmark it, but that requires an Internet connection, and you don't want to clutter up your bookmarks with pages that you only plan to visit once. Also, if you're like me, you get a lot of reading done on planes, and bookmarks do you no good when you're offline. Downloading and saving pages is a chore.
Enter ReadItLater. This handy utility runs on just about every browser and mobile platform out there and enables you to save, organize and synchronize the pages you bookmark for reading on any device. The synchronization is particularly cool for travelers who want to read while disconnected. The browser edition is free. A "pro" addition for mobile devices costs a modest $2.99.
Just for Fun: Songfacts
A friend told me about this site, and I'll never forgive him for it.
Did you know that John Lennon's "I Am the Walrus" was really a collection of nonsense lyrics intended to confuse people who tried to analyze Beatles songs?
Or that Iron Butterfly's "In-A-Gadda-Da-Vida" was originally titled "In the Garden Of Eden," but someone, possibly while drunk, changed the name on a demo copy and a record company executive decided he liked the new name better?
Or that the FBI tried to track down The Kingsmen and Richard Berry, the author of "Louie Louie" over popular rumors that the song's lyrics were obscene?
All of this trivia, and much more about thousands and thousands of songs, is available at Songfacts.com. Started in 1997 as a database of song information for a few disc jockeys in Hartford, CT, the site has grown to massive size thanks to contributions from the community. The curators don't say how many songs are in the database, but I quick-counted more than 1,200 songs just beginning with the letter C.
Songfacts is a crowdsourced model. Anyone can contribute, but only information that the administrators believe to be valid makes the official Songfacts section. Anyone is free to weigh in with comments. Careful about visiting this site at work. You'll want to stay for hours.
How to Mine B2B Gold from Facebook
In my work with B2B organizations, the question of how to use Facebook is invariably front and center. This is despite the fact that numerous surveys have shown that Facebook is one of the least effective social networks for B2B marketing.
In a survey of marketers conducted by BtoB magazine last year, Facebook was ranked last in usefulness among the top five social networks, trailing blogs, LinkedIn, YouTube and Twitter, in that order. Nevertheless, some B2B companies have mined gold out of Facebook's audience, particularly for recruiting young college graduates. Let's look at some examples of what they do well.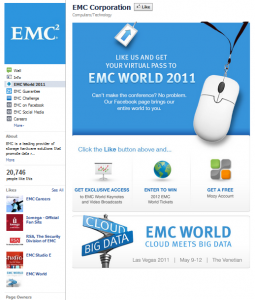 Storage maker EMC makes particularly good use of Facebook's "Welcome" page. This is an under-utilized tool that enables companies to present an HTML page as their default front door. It's done with an application calledStatic FBML (Facebook Markup Language) but there is little difference between FBML and HTML.
The advantage of a Welcome page is that you can use all the tricks of an HTML page, including hotspots, embeds and even forms. Buddy Media uses it to capture leads, as does e-mail marketing providerInfusionsoft. SAP plays inline videos. Use Welcome pages to present an attractive and exciting introduction to your company.
EMC has several FBML pages, including a list of its other social media accounts and a game you can play after liking the page. EMC doesn't use Facebook's wall to much effect, but its purpose seems more promotional than interactive. On that front, it hits the mark.
Other B2B companies that use their welcome pages well include VMWare, Lenovo, UPS and Intel. Fedex uses a cool Flash animation to link to its sub-pages. SocialMediaB2B.com has a nice roundup of Eight B2B Facebook Landing Pages
Read more and comment on my blog
Why You Need to Replace 'Customers' With 'People'
At Procter & Gamble (P&G), which is considered by many people to be the world's greatest marketing company, a subtle but significant shift is taking place. The company that practically invented the category of "consumer packaged goods" (its portfolio includes more than 300 products, ranging from Tide to Oil of Olay to Pringles) is phasing the word "consumer" out of its marketing language. It's replacing it with a much older term: "people."
This small change is part of a massive overhaul of the company's approach to marketing, one that is reflected in its language. "Transactions" are being replaced by "engagements." "Affinity" is giving way to "relationships." The cold, hard, data-driven terms that have defined the last half-century of marketing are yielding to the realization that future success will be about creating hundreds of millions of one-to-one relationships.
In any culture, national or corporate, the language we use reflects the way we think of each other. Some people may ridicule the fact that Disney calls its employees "cast members," but inside the company, the distinction is meaningful. You'll never catch a Disney employee admitting in an open forum that the life-sized figures shaking hands in the theme parks are anything but the genuine Mickey and Donald, for example. A good cast member is never out of character.Have you examined your own corporate dialect recently?
Read more and comment on The CMO Site
E-Book Raises the Bar on Social Measurement
The question of how to measure social media performance, particularly in a marketing context, continues to be one of the industry's hottest topics. Although many people are aware that traditional metrics like page views, visitors, followers and likes are poor indicators of success, the vast majority of marketers I speak to still focus on these overly simplistic criteria. These numbers may be of little value, but at least they're understandable.
The more sophisticated practitioners are turning toward metrics that indicate engagement. Examples include comments, retweets, shares and subscriptions. Now Awareness Networks has contributed some important new thinking to this topic with a free e-book entitled "The Social Marketing Funnel: Driving Business Value with Social Marketing." (Full disclosure: I am quoted in the book but did not contribute meaningfully to the methodology and received no compensation.)
Awareness outlines five priorities that companies should define to become a best-in-class social marketer:
Measure and Grow Social Reach
Monitor Social Conversations
Manage Social Content
Practice SEO
Measure and Analyze Social Activity
Not surprisingly, the company has tools that help in many of these areas, but that's one reason its research is so useful: The recommendations are based upon the experiences of more than 100 customers.
Read more and comment on my blog
Tip of the Week: Hipmunk
If you think all travel reservation sites are basically the same, then you haven't seen Hipmunk.com, an innovative and efficient air and hotel booking service that takes a radical new approach to displaying traveler options.
The people at Hipmunk proceeded from simple assumptions: Most users today have large, high resolution monitors, and visual displays are quicker to navigate than rivers of text. Hipmunk displays airline options in a timeline grid, which can be viewed by price, duration, departure time and other criteria. The default display is a clever metric called "Agony," which is a combination of departure time, price and flight duration. I find it to be much faster and easier to use than traditional travel sites.
The new hotel reservation feature displays options on a map, with the default metric being "Ecstasy," or a combination of price, reviews and amenities. I can't wait to see what they come up with when they add rental car reservations
Give Hipmunk a try. I don't think you'll ever want to use anything else.
Just for Fun: Bogus Technologies
"Percy Whitebread has provided strong leadership in developing the company's vacuous Enterprise IT business strategy, replacing good people with a sub-par middle management team, and securing venture capital from duplicitous investors.
"His glib self-assurance, unmatched prevarication and complete disregard for customers' computing, networking and storage requirements were key factors in Bogus Technology's decision to eschew high technology products and services."
That's the profile of Percy J. Whitebread, III, President and CEO of Bogus Technologies, an enterprise IT services company that "provides a complete portfolio of ethereal Information Technology Solutions, fractious IT products and somnolent professional services for business and personal computing."
If you've surfed through as many high-tech company websites as I have, you'll recognize all the buzzwords here. The entire site is a parody of the marketing-speak that tech companies use to describe themselves, and it was clearly created by people who have been there.
BogusTech isn't just a one-page joke. It's a full-blown website with multiple sub-pages that looks just like the real thing, only it's entirely fictitious. The photos and even the alt tag descriptions are part of the satire. I don't know who created it, but they have my respect.
I haven't had a chance to send a newsletter for a few weeks because I've been so busy with other assignments. Here's a sampling of what I've been writing about.
Love Your Critics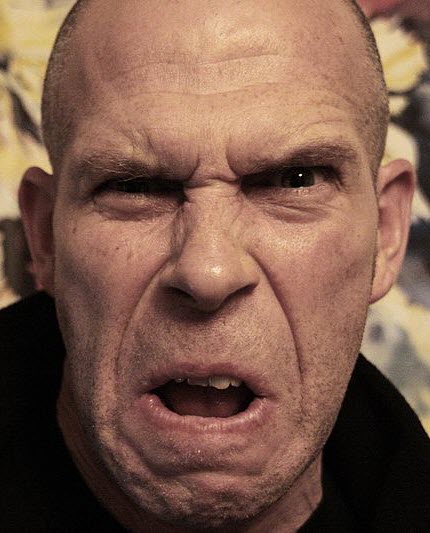 The CMO Site likes to stir things up, so my posts there tend to be on the controversial side. In Why Brands Should Love Public Complaints, I make the case that your critics can be your strongest allies. Why? Because a little negativity reinforces the validity of the positive comments you publish.
The whole concept of enabling negativity to appear on your own website rubs a lot of marketers the wrong way, but I'd argue that it's great for building integrity. The article notes that Epson reported that revenue per visitor nearly doubled after it started including customer reviews on its site. The fact that one out of 10 customers may be displeased with your product can be looked at another way: 90% are happy.
The right approach is not to deny that you have unhappy customers; everyone's got a few. They're going to vent their frustrations anyway, so encourage them to do it in a place where you can respond and juxtapose their opinions with the vast majority who are pleased.
Read more and comment on The CMO Site
Good Riddance to the Corporate Case Study
In this post, I ranted just a bit about corporate case studies, those pervasive and largely useless vessels of happy talk that no one really believes. Corporate case studies used to have a purpose in the days when customers couldn't find each other, but today all it takes is a few searches or LinkedIn queries to identify experienced buyers.
It's not the concept of the case study I don't like; it's the format. Once the legal department gets involved in approvals, most meaningful content gets sucked out of the article. Prospective buyers have always viewed case studies with suspicion and I think  today they mainly ignore them.
So rather than investing time and dollars paying writers for stories that no one believes, why not focus on greasing the skids between your happy customers and your prospects? Make it easy for the two parties to connect and then get out of the way.
Read more and comment on The CMO Site
The Futility of Whisper Campaigns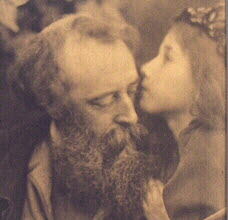 PR practitioners who undertake influencer relations programs often discover an odd disconnect between dealing with bloggers and dealing with traditional media: Bloggers don't operate by the same rules as reporters.
The recent example of this disparity ended up embarrassing a prominent PR firm, and I analyzed what went wrong in BtoB magazine.
In case you missed it, early last month a pair of new employees at Burson Marsteller, both of them veteran journalists, contacted a security blogger and offered to help him write and place an op-ed piece that exposed "sweeping violations of user privacy" by Google.
It turns out the blogger was more interested in the motivations of the PR firm than in Google's allegedly intrusive behavior. After he posted the e-mail exchange online, some USA Today reporters dug up the fact that Facebook was behind the whisper campaign.
Burson, which claims to be social media-savvy, did exactly the opposite of what it would counsel its crisis communications clients to do: It clammed up. The incident was a huge black eye for the agency and a lesson in how not to pitch a blogger.
Read more and comment on BtoBOnline.
Do You Need A Social Media Specialist? Yup.
My most recent column in B2B was actually sparked by a conversation I overheard on a plane. A guy in the seat behind me was railing to his companion about the idiocy of hiring social media specialists. In his opinion, everyone in a company should learn to use the tools. Expertise shouldn't be concentrated in one person or department.
I agree with his second point but I can't endorse his overall premise. Nearly every company I've encountered that is succeeding in social media has a center of excellence. They aren't delegating social interactions to one person, but they're shortcutting the learning process by hiring people who can train others. In this column, I explain why a social media expert can save you time, money and embarrassment (see Burson above).
What's your approach? Read more and comment on BtoBOnline.
Just for Fun: Weekly World News
In case you missed the news this week, Britain's largest Sunday newspaper, News of the World, was shut down abruptly over a scandal involving hired private investigators who hacked into voicemail accounts of celebrities and ordinary citizens. News of the World was known for its outrageous headlines and salacious gossip, and certainly it will be missed by its 2.5 million subscribers. Fortunately, a publication with a very similar name, Weekly World News, continues to thrive, at least on the Web.
WWN was launched in 1979 with the discarded black-and-white presses formerly used by the National Enquirer. It ceased print publication in 2007, but its legacy of informing its readers of the dangers of space aliens, the promise of roadkill diets and the never-ending exploits of the "Bat Boy" continues.
With the tagline of "The World's Only Reliable News," Weekly World News has recently reported on alien spaceship attacks coming in November, Southern California's plans to secede from the union and sightings of mermaids in Israel. One thing is certain: You can't believe a word of it.
Earlier this week I wrote an article for SocialMediaB2B.com that made the case that last week's IBM Watson Jeopardy challenge, in which an IBM computer thrashed the two greatest Jeopardy champions of all time, was the greatest B2B marketing campaign ever.
One reason I liked it so much is that IBM let scientists – instead of corporate suits – tell the story of their achievement. This was documented in more than 30 videos that IBM posted on YouTube as well as chat sessions and group Q&A interviews on the website reddit.com.
If you want to see the passion that the IBM scientists brought to this project, watch the 11-minute summary video that was posted shortly after the contest ended. It's clear that Watson's accomplishments were more than just a technology triumph. Researchers reacted as if their child had just graduated from Harvard. Their passion was contagious and genuine.
Why don't more companies let the people who build and support their products come out of the shadows the way IBM did? In part, I believe it's fear that people will do the wrong thing. It also reflects the time limitations that developers and engineers themselves often cite as a reason to stay in the shadows. Let's look at each in order.
Tell Stories
Effective communications is about storytelling. Ronald Reagan taught us that. People don't respond to statistics, feature charts and positioning statements the same way they do to other people. Entrepreneurs excite us when they share their vision, yet successful companies bury enthusiasm under layers of approvals and official spokespeople.

B2B customers have intense information needs, and their questions are often best answered by the people who build and service the products they use. Some companies understand this. One of my favorite stories from Social Marketing to the Business Customer is Indium Corp., which built a constellation of search-optimized blogs that put their engineers directly in touch with the people who buy their highly specialized products. Result: 600% jump in leads in six months. Marcom Director Rick Short (left) says his job is to "get engineers talking to customers and then get out of the way."
Do unofficial spokesmen sometimes say the wrong thing? Sure. Does it matter? Not really. Corporations are far too sensitive to the indiscretions of individuals, which usually can be sidestepped with an apology or explanation. A couple of hours of media training does wonders.
Blogs Are the New Trade Show
The issue of time commitments and availability is valid, but usually overstated. Many engineers are only too happy to write papers and travel thousands of miles to deliver presentations, yet writing a 500-word blog entry or recording a how-to video is seen as overwhelming.
There's a contradiction here. Engineers naturally like to share, and they know that conference presentations are good for their careers. Contributions to the company's social media programs potentially reach a much larger audience than a presentation at a trade show. They go to the trade show because that's what's always been done.
I wish more corporate marketers would adopt Rick Short's philosophy and see themselves as facilitators rather than spokesman. They should be the ones urging recalcitrant executives to draw contributors out from behind the curtain. They should have the statistics to demonstrate that the blog reaches a larger audience than the trade show. They should be the ones positioning customer communications as a privilege, not a chore.
The best way to encourage individual contributors to participate in your social media programs is to celebrate them. That doesn't have to cost a lot of money. Recognize contributions to the corporate blog in your employee newsletter, or hand out awards for the most prolific or creative contributors every quarter along with a small gift certificate. When people see that their involvement is good for their careers, they quickly come on board.
Lots to Tell About B2B Social Marketing
When you have a book to promote, you somehow manage to be everywhere at once! Eric and I have had a great time these last few weeks evangelizing the idea that business-to-business markets really are different from B2C markets and deserve their own tactics and tools.
Tip of the Week: Free Twitter Seminar
Last week I presented a two-hour webinar for Alpha Software on how to use Twitter for business. Alpha gave me the video feed for the whole program, so I thought why not share? So if you go to the presentations page on my website, you'll find it at the top. All two hours' worth. Judging by the number of people who stayed online for the whole talk, it must be somewhat useful. There are a lot of other presentations on that page that you can also view and download.

Just for Fun: Atlas Obscura
In a town called Lluvia de Peces in Honduras, an amazing thing happens once or twice a year. A large storm rolls through with heavy rain and after it's gone, the the streets are full of flopping live fish.
At the Dittrick Museum of Medical History at Case Western Reserve University you can find the largest collection of historical contraceptives in the world, more than 1,000 items.
In southern Arkansas, they're still trying to figure out the mystery of the Gurdon Light (below), an eerie white-blue, sometimes orange, glowing orb that moves through the trees. Some say it's the lantern of a railroad worker who fell on the tracks and was beheaded.
These and thousands of other odd, obscure and wondrous places around the world are documented on Atlas Obscura, a travel wiki of breathtaking scope. Want to visit the geographical center of the lower 48 states? It's two miles northwest of Lebanon, Kansas. A small stone pyramid marks the point. That's one of 150 listings in the category of "Geological Oddities." Altogether, I estimate Atlas Obscura has nearly 4,000 entries, many with a considerable amount of background information. It's impressive, absorbing and often pretty weird.

I recently posted a chapter from my forthcoming B2B social marketing book that addresses the ever-popular topic of return on investment (ROI). The post has created quite a bit of discussion, so I thought I'd summarize my premise here and ask for your opinion.
ROI is one of the most misused terms in marketing today, in part because so many people are struggling to understand how it applies to social media. I worship at the church of Katie Paine, the measurement expert who argues that you can measure almost anything if you are creative enough. Measurements can usually be related to a financial outcome, and that's when ROI becomes meaningful.
I've attended many conferences at which this topic has come up, and I've observed that when people talk about ROI, they usually speak in terms that have nothing to do with return. They talk about measuring friends, followers, repeat visitors, traffic and the vaguely-defined "brand awareness." These are results of marketing campaigns, but they aren't returns.
ROI is all about money. It is a simple ratio that defines investment as input and a financial result as output. If the financial output is greater than the investment, then the ROI is positive. If not, then you've got some 'splainin' to do.
Calculating ROI requires good historical data and precise analytics. The free Google Analytics tool can tell you a lot about activity on your website, including where people came from, which pages they looked at, how long they stayed and what they were viewing when they left. When you match this information to financial outcomes and compare to historical data, you can create cause-and-effect scenarios that map to dollars.
You need to have some basic information about how activity on your website correlates to financial results. For example, to calculate the value of a webcast listener, you can divide the profitability of all business generated by webcasts over the last year by the number of attendees.
Then compute the average lifetime value of a customer. If you know that the average customer is with you for five years and spends $50,000 during that time at a 10% profit margin, then the average lifetime value of a customer is $5,000. If last year's webcasts generated 100 new customer accounts, then webcasts created a lifetime profitability of $500,000. If you had to get 2,000 people to register for webcasts in order to land 100 new customers, then the value of a webcast registrant is $250. In other words, if you spent less than that amount per registrant, you should be in positive ROI territory.
Let's look at one more example: computing the value of a tweet. Suppose your analytics package tells you that you got 1,000 visitors to your website from Twitter messages last month (this number is easy to track if you use unique URLs). You know that 200 of those visitors navigated to your order page. You also know that 10% of the people who land on your order page become customers. We already know that the lifetime value of a customer is $5,000.
Dragging out the old spreadsheet, we calculate that those 1,000 visitors became 20 customers at a total lifetime value of $100,000. We also know that we had to send 50 tweets to get 1,000 people to visit. That means that 50 tweets created $100,000 in value, or $2,000 per tweet.
In real life, of course, ROI isn't this simple. There are many other factors involved in the equation, including the cost of sales, the net present value of money and opportunity costs There are also intangibles such as the cost of building a quality Twitter following that delivers 1,000 visitors with 20 tweets. You can make these estimates as detailed as you want, but the point is that many of the supposedly incalculable returns of social media can be quantified if you have good analytics and historical data with which to correlate them.
If you'd like more detail, read my chapter on this topic and please give me your feedback.
The Secret of Twitter? Use It
I recently wrapped up a research report for BtoB magazine about marketers' use of Twitter. The 387 respondents to the survey delivered one clear message: The people who derive the most value from the world's favorite micro-blogging service are the ones who use it the most. The 20% of respondents who attributed tangible revenue to Twitter were one-third more satisfied with Twitter's value than those who are still awaiting sales. And successful Twitter marketers are also more optimistic about Twitter's future. Read a summary of the findings here. You can also purchase the complete report, encompassing more than 30 charts, here (I make no commission on those purchases).
Tip of the Week: Windows Speech Recognition
I'm a big fan of speech recognition software. It's helped me write four books in the past four years. I type 90 words per minute, but I can speak a lot faster than that. I've been using Dragon Naturally Speaking for several years. At $50 on eBay, it's a great value, but if $50 is too rich for your blood, try Microsoft's embedded Windows Speech Recognition.
Microsoft doesn't exactly make this handy tool easy to find. In Windows 7, you have to navigate down to the Accessories|Ease of Access folder. Even then, Microsoft makes it appear that Windows Speech Recognition is intended only to manage Windows commands. However, there is a full-blown speech recognition engine inside that permits you to dictate documents and spreadsheets. I've been playing around with Speech Recognition for a couple of weeks and find it superior to Dragon in some cases. All you need is a basic headset, which costs about $15.
Just for Fun: @BPGlobalPR
"As long as we can get loaded potato skins at T.G.I.Friday's, seafood can suck it."
"We are doing everything we can to stop the information leaks in the Gulf."
"Honestly, why are we still talking about the spill? Twilight comes out next week! Come join us in line!"
There isn't much mirth to be found in the oil spill that continues to plague the Gulf Coast, but an anonymous Twitter user who goes by the alias of "Leroy Stick" has hijacked the identity of BP p.l.c.'s public relations organization to produce a viciously funny online persona called BPGlobalPR that spoofs the oil company's efforts to manage public opinion while it grapples with the disaster.
Stick isn't doing this just to be funny. In one of his few public statements, he skewered BP for trying to manage public sentiment around the situation. "I'm trashing a company that is literally trashing the ocean, and these idiots are trying to figure out how to protect that company?" he wrote in a post on Street Giant. The BPGlobalPR Twitter account has 10 times as many followers as BP PR's real account.
By the way, did you know that the Deepwater Horizon spill is not the largest on record, at least not yet? That honor belongs to the Lakeview Gusher (below), which spewed 9 million barrels into the southern California desert beginning in 1910. The site of that spill is now a California Historical Landmark. At this rate, Deepwater will soon pass it.
I was privileged to moderate the BtoB magazine Social Media Awards Breakfast in New York last week. There I got a chance to meet some remarkable people who took chances on social marketing before it was fashionable and won. I first noticed Jim Cahill's blog four years ago, so it was a particular pleasure to meet him and hear his story.
It took two years for Jim Cahill and  Deb Franke to convince the management at Emerson Process Management that a blog was a good idea. Their reticence was understandable. It was 2005, and blogs were widely perceived to be the domain of teenage diarists and scandal-mongers. Why would anyone want to get mixed up with that? And why would they want to read about equipment that manages large industrial plants?
Cahill and Franke persevered. Some technology companies were creeping into the blogosphere at the time and clearly enjoying good results. Cahill and Franke eventually overcame objections by arguing that, as communications people, they understood the pitfalls and how to manage them. Emerson Process Experts was born.
Four years and more than 500 entries later, Cahill is enjoying a new job as head of social media at Emerson Process Management. Process Experts was named Best Corporate Blog by BtoB magazine in 2010 and Cahill is now leading the company's charge into Twitter and Facebook while institutionalizing best practices among all the Emerson Process Management divisions.
The blog has brought numerous business opportunities into Emerson, including an invitation to bid on a large, new plant that could total hundreds of millions of dollars. "I have the e-mail from that company on my wall next to a sign that asks 'Is there any value in blogging?'" he laughs.
Even after four years, Emerson Process Experts remains an enigma in a heavy industry that has done little with social media. Topics like "Sensing Liquid Levels with Vibrating Fork Technology" may cause the average visitor's eyes to cross, but the elite engineers who run giant process control systems can't get enough of this kind of technical wisdom.
And for a blog this specialized, the traffic is pretty impressive. About 2,000 visitors stop by on an average business day and 15 to 20 messages land in Cahill's inbox every week. While most are routine, a few gems inquire about business opportunities. After replying with a thank-you message, Cahill forwards them on to the sales team.
Search Engine Magic
One reason is the search engine magic that blogs deliver. Search on "process control" or "process management" and Emerson ranks in the top five results. Even rarely used terms like "compressor surge control" deliver Emerson on Google's first page. The secret is the lack of competition. As an established presence in a community with few other bloggers, Cahill is a big fish in a small pond. And as we know, Google loves blogs.
Cahill approaches his job with a reporter's eye. He isn't an engineer, but with more than 20 years at the company, he understands the lingo and is able to write in the customer's language. "When I pass people in the hall, I'll ask if they had any recent customer interactions that were interesting," he says. "I'll dig into those stories and use the language that the experts used to solve the problem. Those stories are rich in the keywords that customers use."
His advice to prospective b-to-b bloggers: "Be prepared to stick with it for a while; it takes a couple of years to build up your presence. Listening is a key skill. Blogging isn't just pushing out information, it's responding to the interests of your market." Few bloggers do that better than Jim Cahill.
---
Thanks, also, to my other panelists: Kirsten Watson of Kinaxis, Mary Ann Fitzmaurice Reilly of American Express OPEN and Petra Neiger, whose team at Cisco Systems created the wonderful My PlanNet simulation game for network managers.
How to Integrate E-mail and Social Media Marketing
As hot a topic as social media has become, the fact is that most of us still live in our inboxes. The challenge for e-mail marketers is to incorporate new tools into their programs as a way to gain subscribers and deliver messages through additional channels. I just finished creating a brand-new presentation on this topic entitled "Social Marketing With Email." Click here to see it on SlideShare. I'd be pleased to present it to your e-mail marketers or local professional organization either on-site or remotely. Please contact me if you're interested.
Tip of the Week: Google Searches via RSS
Did you know you can save Google searches as RSS feeds? A lot of people don't, but Google quietly slipped that feature into its search results more than a year ago. I only just found out about it.
The feature works only through Google Alerts. When you set up a search query in Google Alerts, you have the option of specifying "Deliver to: Feed." You can then click on the feed icon to grab the address or view the results directly in Google Reader.
The advantage of an RSS feed is that you only have to run the query once. After it's been added to your RSS reader, you can rerun the query simply by refreshing the feed. RSS readers also save historical results, so you can keep an archive of past searches.
Just for Fun: Incredibly Eccentric People
If you're dreading summertime because it means more time with your crazy family, just be thankful you're not related to any of the people on this list of 10 incredibly eccentric people. If you have a teenager in the house who is constantly embarrassed by the fact that you breathe the same air he or she does, you may want to send the youngster to this site with the message, "See? It could be worse." You could be Hetty Green (right), the millionaire miser who allowed her son's leg to be amputated because he couldn't find free medical care. Also be sure to check out the other "Top 10" list at the bottom of the page.
In my column in BtoB magazine this month I discuss the contrasting media relations styles of two giants of the Internet age: Google and Apple. The column focused specifically on their communications styles, but I believe the business tactics of these two starkly different but successful companies have bigger significance.
Google and Apple are diametrically opposed in many respects. Apple creates delightful experiences. Its products are proprietary, closed and self-contained, but people love using them because they not only work but seem to function the way humans expect. Apple is a
technology company whose vision is rooted in human-friendly design.
Google's vision is rooted in the potential of technology. The company produces an amazing array of products, ranging from mapping software to CAD design to medical records organizers. Google shares its ideas quite openly in public "labs" and is also prone to ending public experiments with little notice or explanation. Even its self-deprecating error messages are emblematic of the corporate culture, as if to say "So it didn't work; we'll make it better."
The public-facing strategies these companies employ also couldn't be more different. Apple holds its new product plans close to the vest and reveals them with fanfare at elaborate press conferences that generate months of media speculation. The company may only hold a couple of press conferences a year, but you can be sure they're memorable.
Apple not only doesn't use social media, it has actively litigated against bloggers who have revealed sensitive information. The strategy works well for Apple because its rabid base of fans is more than happy to indulge in speculative frenzy and drive awareness that no amount of advertising could buy.
In contrast, Google rarely holds press conferences. Most of its products are announced in a low-key style via blogs. Its developers and product managers work the long tail through one-on-one interviews and frequent speaking engagements. The company uses every social media outlet it can, but shuns the media spotlight.
So Which Are You?
Is your company Apple or Google? Most businesses model their public personae on the Apple example. Their plans are shrouded in secrecy, access to executives is granted only to the top media and leaks are dealt with harshly out of fear that they could compromise the goal of being first to market. The theory is that the market is hungry for information, so it's best to withhold news until it can have the greatest impact.
That strategy works for Apple, but not for most businesses. Today, customers are swimming in information and if they don't get insight about where you're going, they simply move to someone else. Companies that build products behind closed doors risk becoming irrelevant because no one talks about them. What's more, they lose the advantage of involving customers in a process that can not only make their products better, but form the basis for a word-of-mouth marketing force.
How about being first to market? That benefit is vastly overrated. History has demonstrated that the only advantage of being an early mover is that it gives you the opportunity to make mistakes that others learn from. Apple's sole first-to-market experience — the Newton — was also its most notable failure. The history of technology markets in particular is littered with businesses that created innovations that others later made successful.
In a world of plentiful information, the winners are those that do the best job of talking about their innovations before they reach the market. Prospective customers want to be involved in the process, and they punish those businesses that don't indulge them. Look at the companies that are making headlines today and you'll find nearly all of them have adopted an open and inclusive path to the market.
The Apples of the world are few and far between. Nearly everyone would like to be an Apple, but few will ever get the chance.
A New Online Community Just For Us
The Society for New Communications Research has been providing valuable perspective and advice on new media for over five years, but it has always done so from the precarious position of a nonprofit organization. So I was very excited to learn late last year that Redwood Collaborative, a b-to-b media company specializing in technology, has stepped in to fund some of SNCR's programs and build on its ideas.
The first fruit of that investment is NewComm Collaborative, a knowledge-sharing community for professionals who are "passionate about learning how to harness the new communications technologies that are transforming media and business models." The beta site just launched with hundreds of articles from contributors and the SNCR archives. I was pleased to be asked to guest-edit the category of New Media and Journalism for January. We've got material from Jeff Jarvis, Martin Langeveld, Mark Potts, Gina Chen and other smart journalists as well as a forum topic entitled "Is Media Devastation a Good Thing?" Click on over and sign up.
While you're there, also sign up for the annual New Comm Forum, April 20-23 in San Mateo, CA. In my view, this is the best lineup of speakers the Forum has had in the four years I've been attending. I can't wait to meet these people!
Tip of the Week: Xmarks
If you, like me, regularly use more than one computer to access the Web, you know how frustrating it can be that all browsers are local. You know the drill: You bookmark a website on your home computer and then can't find the same site when you're looking for it at work two days later. Or if you use the saved password function in the browser, you learn the hard way that passwords saved on one computer don't show up on any others unless you copy them through a laborious backup and restore process.
Xmarks is for you. This simple but super-useful little plug-in for Firefox, Internet Explorer and Apple Safari synchronizes all your local bookmarks and passwords so the stuff you choose to remember on one computer will be available to you on all the others you use. In recent months, Xmarks has added other cool features like search-result commentary from its community users, but I find it enormously useful simply because the items I bookmark on the laptop in my bedroom at 7 a.m. are available in my office two hours later. Thank goodness for simple pleasures!
Are You Doing B-to-B Social Marketing? Contact Me
Eric Schwartzman and I are hard at work on the new book we're co-authoring on the subject of business-to-business social media marketing. We're looking for companies that are using the tools to reach business customers, channel partners and other non-consumer constituents. We want this book to be full of success stories and anecdotes, so if you have an interesting experience to share, please contact me. And don't forget to visit the draft outline and give us your suggestions.
Just For Fun: Not Just Another State Of The Union
State of the Union addresses aren't known for their excitement. Especially in an economy like this one. But we found a great idea to spice things up this year: a drinking game you can play as President Obama is talking tonight. Granted — it won't get you as drunk as, say, a shot for every missed verb in a Palin speech, but even if you play by only one of the rules, you'll still be happy enough at the end of the event tonight to say you paid attention to this historic SOTU. For extra credit, continue playing during the pundit commentary afterward.
As corporate marketers dive headlong into the annual ordeal known as the annual budgeting cycle, Forrester Research has released an interesting new report that challenges some assumptions about brand management. It costs $499, so see if you can borrow a copy from a friend. This summary will give you the high points.
The October 9 report is entitled "Adaptive Brand Marketing," but that's really a fancy term for "turn on a dime marketing." Author Lisa Bradner attacks several traditional assumptions about brand marketing. They include the notion that any individual can orchestrate all of the channels needed to deliver a message, the primacy of channels over customers and the belief that just a few core messages are sufficient  to communicate value.
Those simple concepts are becoming almost quaint today as channels of communication are fragmenting, customers are self-organizing into affinity groups and the cost of switching continues to decline. Customers increasingly want direct contact with and influence upon the products they use. They are no longer satisfied to be spoken to as a mass; they want messages that address their individual needs. If they don't get that, Bradner explains, they're quick to take their business elsewhere. She quotes Forrester research showing that more than 80% of consumers now indicate a willingness to switch from their regular brand of product to a private-label alternative. The recession is no doubt pushing that trend along.
Start With the Customer
"Adaptive Brand marketing starts with the environment — customers and a deep understanding of their needs and behaviors — and then designs the most appropriate channel mix for engagement," she writes in a sentence that nicely sums up the thrust of this research. "Spending and planning decisions are daily — not annual — events."
As a longtime media professional, I found that last comment particularly meaningful. The end of the year is typically a time when media salespeople go into overdrive trying to get their events, supplements and special projects on their clients' advertising schedules. This sometimes means trying to convince somebody in November that they should spend money on a marketing program that won't run until the following September. The idea that anyone can predict their needs that far in advance was always a little silly. Today it's downright ludicrous.
The Forrester report proposes a new model for brand marketing that embodies an iterative approach to planning. Frequent testing guides message development and the best ideas are funded almost instantly. It also suggests that analytics based upon the massive amount of data we can now collect about customers' online behavior should guide tactics, not hunches and experience. In fact, the report is critical of the whole idea that past experience counts for much of anything. Rapid shifts in behavior driven by constant customer conversation have created an environment that changes too quickly.
Bradner concludes that the four Ps of brand management — product, price, promotion, place — will be replaced by four new Ps: permission, proximity, perception and participation. In a nutshell, this means that brand marketers will need to request permission to speak to their customers, listen and respond with customized messages and invite customers to collaborate on product evolution. She also suggests that the term "brand manager" is outmoded because no individual can coordinate all the necessary market conversations. She argues instead for brand advocates who live close to their markets and constantly experiment with new messages.
The timing of the research is a bit ironic coming, coming the week after a PRWeek and MS&L survey reported that 70% of marketers say they have never made a change to their products or marketing campaigns based on consumer feedback on social media sites. Perhaps this is because we're still early in the evolution of these new media, but with blogging now well into its fifth year of hyper growth, it seems odd that marketing pros should be taking so long to get the message.
I came upon this research in the course of an ongoing discussion with a household-name consumer goods company with which I work. The marketers there were quite taken with its conclusions, and this is the type of company that leads entire markets in new directions. We shouldn't underestimate the scope of change that Adaptive Brand Marketing would require. On the plus side, we wouldn't spend each November frantically assembling annual marketing budgets. But we would have to learn to live in a world of nearly constant change in plans and priorities. Welcome to the new reality of 21st century business.
Come to Boston, Hear from the Best
Regular readers know that I'm a passionate supporter of the Society for New Communications Research, a nonprofit organization that includes some of the smartest new media people I've met and that produces a constant stream of education and research on developments in this area. If you're in the New England area, or plan to be here late next week, please sign up for the annual 2009 Symposium and Awards Gala November 5-6 at the Harvard Faculty Club.
The event kicks off Thursday with a four-hour workshop on "Social Media Metrics and Measurement" led by SNCR Senior Fellows Katie Paine & Charlotte Ziems. Metrics is the top issue marketers ask about these days, so how can you go wrong spending an afternoon with Katie, who literally wrote the book on the subject? Friday evening we'll be presenting awards to more than 20 organizations that have excelled in their application of social media to all kinds of objectives. I've had a chance to review all the winning case studies, and it's fantastic stuff. The early bird pricing deadline has expired, but if you note on your application that I invited you, they'll extend the discount.
Tip of the Week: Online Coupons
If you're in the habit of just clicking that "submit" button when your online order is completed, then this tip is for you. I never make a purchase online anymore without first checking to see if coupons are available for that merchant. It's amazing at how many retailers and service providers offer discounts that you can find on sites like RetailMeNot, Coupon Cabin, CouponMom, CoolSavings and Coupon Mountain. Usually, all you need to do to take advantage of the savings is copy and paste the code from the coupon site into the checkout window.
Just for Fun: Hands as Art
Most of us work with our hands, whether that means typing on a keyboard or holding tools or waving at airplanes on a runway. But how many of us can say our hands are works of art? Sure, they are miraculous feats of biological engineering and the nails can be painted to dress things up, but I'm talking about art, here, people (don't say I never delivered culture in this newsletter)! So use your hands to click your way over to this photo gallery of hand-painting. The pity, of course, is that these are real people's hands and these complicated dye jobs had to come off after the picture was shot. Like a beautiful bloom, the intricate beauty comes from the intrinsically ephemeral quality of the artwork itself. Or so I read in a magazine once… Enjoy!
In my BtoB magazine column earlier this year, I suggested that office-supply giant Staples should take advantage of the collapse of the mainstream publishing industry to become a trusted media source for small business. Staples hasn't yet taken the plunge, but a number of ot her brands have, and I think it's worth looking at the trend.
Here's the premise: Mainstream media is collapsing. This is creating what I call a "trust gap" in the market. Not only are the institutions themselves disappearing, but trust in mainstream media is at a 20-year low (see Pew Research chart at right). Social networks can fill some of the void, but not all of it. There is room in the market for new trusted sources to emerge, and there is no reason why businesses and institutions, using the tools of new media, can't step in.
Early Adopters
Let's look at a few examples of what big brands are doing in this area:
I think this is the tip of the iceberg. Once big brands get over their addiction to increasingly ineffective conventional marketing channels and take advantage of the chance to build new audiences, they will flock to these new opportunities. Advertising is one of the most expensive ways to create customer affinity. In contrast, trusted media brands enjoy customer loyalty that extends for decades. Why would you not want to get a piece of that?
Snippets
Are you a big believer in the wisdom of crowds? So am I, but not necessarily when it comes to creating high-quality content. In this recent article in BtoB magazine, I question whether the current rush to consumer-generated media is such a great alternative to using professionals and offer examples of the risks we take when outsourcing creativity to an unknown audience.
---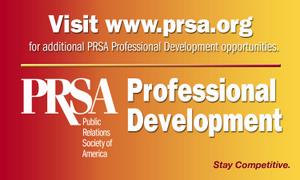 Next week I'll be delivering a presentation about 10 Secrets of Social Media Marketing on behalf of the Public Relations Society of America. If you missed the previous version of this one-hour webinar in May, please consider signing up. There is a charge, but PRSA fees are assessed on a site basis, so many people can listen to the same presentation at once.
---
There aren't many marketing books I would recommend for summer reading, but Bob Garfield's "The Chaos Scenario" is an exception. Not only is it a wickedly insightful analysis of changes in the media industry, but it's a heck of a lot of fun to read. Here's my review.
Tip of the Week: Taming Firefox
I love Mozilla's Firefox, but as it has grown in popularity and the number of third-party add-ons has mushroomed, the browser has become a bit of a memory hog. Did I say "a bit"? I meant "half of the memory on my computer." While searching for ways to reduce Firefox's girth and improve its performance, I hit upon this list of tips that worked remarkably well. Within 10 minutes, I had reduced Firefox's memory footprint to a third of what it had been previously and my computer was running noticeably faster. This advice is a little geeky, but the instructions are step-by-step.
Just for Fun: There, I Fixed It
If you've ever pacified someone by kludging together a fix for a problem, technically fixing said problem, but knowing that's not exactly what the person had in mind when they gave you the assignment, then you'll appreciate There, I Fixed It (whose name implies, but doesn't state, "So Shut Up!"). Not that any readers of this newsletter need to be reminded, but we are NOT recommending any of these jury-rigged solutions. We just think they're really very funny.
Part 2 of a series on common business blogging mistakes. Part 1 is here.
Blogs are a new form of communications medium but many marketers are still stuck in the old one-way mode. To really appreciate the value of blogging, you have to approach it as a conversation. That means listening as well as talking. Here are some common mistakes:
Failure to link – Links are online currency. Not only do they enable more efficient communication than that available with the printed word (see my earlier post" "What You Probably Don't Know About Links"), but they're an acknowledgment that someone else has published something of value. Bloggers covet links. Links improve their search performance and drive traffic that leads to business opportunities. Mentioning someone else's work without linking to it is considered rude.
Too often, novice bloggers fail to observe this simple protocol. They cite but don't link. It takes only a few seconds to add a link to your copy and it has all kinds of benefits. Linking engenders goodwill with the source of the information. That may lead to a reciprocal link, which improves your own traffic. It can also start a dialog with a person whose work you respect. You don't have to agree with people to link to them, but you should always acknowledge that their work has had value to you.
Here's another reason to sweat this detail: failure to link can actually make you enemies. Thanks to Google Alerts, people now know instantly when their name pops up online. If that mention doesn't include a link, they're going to be annoyed. So linking isn't an option; it's a necessity to maintaining good relations with people you respect.
Treating the blog as a wire service – Don't use your blog to distribute press releases. That's missing the point of this two-way medium. Blogs are a way for people to connect with each other. They're a conversation, not a channel. If you treat your blog as another way to deliver a templated mass mail, then readers will abandon you faster than they'd flee a flaming building.
There's nothing wrong with posting the occasional news release on your blog, but always add a personal message to frame its importance. Even better: link to the release and comment about why it's significant. Humanize the interaction.
Being irrelevant – Shortly after the stock market crashed last fall, I visited 15 prominent corporate blogs. To my astonishment, only one even mentioned the most perilous financial crisis in two generations. Most were filled with marketing happy talk. These bloggers failed to address a critical customer need for information. Worse, they looked clueless. Imagine if Wells Fargo had used the opportunity to educate its customers about why the markets were in turmoil. Instead, it posted a travel video. What a missed opportunity.
One of the great advantages of blogs is that they're fast and easy to update. Use them to comment on current events that affect your customers. You don't have to run afoul of regulatory guidelines to explain something. Educate and inform. Become a trusted source.
Turning off comments – According to some estimates, about 20% of business blogs don't accept comments. These companies are missing the point. A blog is a basis of discussion, not a TV program. Turning off comments is the same as saying you're not interested in what your constituents think. What an insult.
The reason people most often cite for banishing comments is that they fear negativity. These companies shouldn't be blogging in the first place. Occasional negativity is part of the fabric of good discussion and it should be embraced as part of the feedback process. If you're worried about inappropriateness, then enable comment moderation and filter responses. However, you should never delete a comment simply because it's negative. The writer will simply take his gripe somewhere else.
Photo credit: Fail Blog
New Slide Decks Free for the Taking
I've been substantially revamping my slide presentations over the last couple of months as audiences have demanded more in-depth information about social media. Below are two new presentations that I just posted on SlideShare. Feel free to view and download them for your own use. I'd appreciate attribution if you use them.
Bottoms-Up Marketing
The media world has been turned upside down. Small is now big. Less marketing is now more marketing. You gain control by giving it up. Believe it or not, there are actually some rules in this crazy environment. They start with acknowledging that influence is undergoing an inversion. Important information increasingly starts at the street level and spreads upward. A new breed of tech-savvy consumers and business professionals is accelerating this trend. Learn some skills to cope. Note: This presentation was prepared for a healthcare client, hence the references to medical professionals.
Consumer-Generated Advertising
"Crowdsourcing" is an appealing new option to marketers who want to spread their advertising messages through low-cost peer-to-peer channels. Enthusiasts can be recruited to become brand advocates for products that they love, spreading the word through their social networks, Facebook friendships and Twitter streams. Contests are an increasingly popular means of leveraging customer creativity to build grassroots campaigns. This presentation from a PRSA webinar features examples of successful customer-generated advertising promotions in both business-to-consumer and business-to-business contexts. Attendees learned:
Appropriate scenarios for applying crowdsourced promotion
How to generate ideas that spur customer creativity
Low-cost incentives to build participation
Basics of measuring results
Tip of the Week: LogMeIn
There I was, 1,000 miles from home and needing a file that I had left on my file server. Fortunately, I had LogMeIn. This cool little communications utility enables you to connect to a PC over the Internet and to control it as if you were sitting at the keyboard. The idea isn't new, but LogMeIn's implementation is easy to use and its performance is outstanding. Within two minutes, I had connected to my desktop, found the necessary file and e-mailed it to myself. There's no charge for a single client. The Pro version gets you features like remote printing, file downloads and screen sharing.
Just for Fun: Bizarre Patents
What do the horse diaper, kissing shield and a portable nuclear shelter (below) all have in common? They're all inventions that have received US patents. You can find these and a couple of hundred other bizarre inventions that, according to the website Totally Absurd Inventions, really are in the files of the US Patent and Trademark Office. This site will cause you to marvel at the limits of human innovation while also forcing you to question the wisdom of our government officials.