The Sharing Dividend
If you're looking for an expert on computer security, it's almost impossible not to find Bruce Schneier. The BT chief security technology officer and author of several books on privacy and security uses his blog, Schneier on Security, to provide a constant stream of insights on topics ranging from viruses to the papal selection process.
As a result, Schneier is in the top Google results for all kinds of search queries around security keywords, and this translates into a bounty of press coverage, speaking engagements and high-profile career opportunities.
Schneier's secret isn't that he's an exceptionally gifted writer. It's that he has a compulsion to share his thoughts. By taking a little extra time to commit them to his blog, he exposes his wisdom to a wide audience.
Anyone can do this today. It's surprising more companies don't.
Creating Long-form Content for the Distracted Audience
If you still view view research reports, white papers and customer case studies as a "Big Bang" proposition, then you're missing the boat. Maximizing audience size and impact is increasingly a matter of summarizing, teasing and packaging in other formats. We need to rethink the way we create longform content and package it as a series of short-form updates.
Tweet research findings as you go along. Capture highlights and blog entries. Summarize case studies in podcast interviews. Create top 10 lists and factoids to post on Twitter. And be ready to promote your finished report through multiple channels upon publication.
The benefits: increased awareness before the content is released and longer shelf life as you promote conversations about it.
Related articles
10 Tips for Building a Quality Twitter Following
I've been using Twitter for five years, and I recently topped 10,000 followers. Lots of folks have more followers than I do, but the quality of my following is what's important to me. Most of my followers are people who share my interests in the Internet, media, and digital marketing. They're responsive, supportive, and helpful, and we have a great time together.
Over the years, I've learned a few basic tactics for building a quality following. Perhaps you'll find them useful. Note that these tactics apply to using Twitter for business. If you want to build a cult of personality or just run up your numbers, there are better ways to do it.
1. Stay focused. I've posted an average of just four tweets per day for the last five years, which is far fewer than the output of many other Twitter users. That's because I limit most of my tweets to the professional topics that interest me or that others may find useful. I share little information about my personal life. People don't care what I had for dinner, but if the restaurant is a place I'd recommend to others, I'll frame a comment in that context. When people see my name in their tweet stream, I want them to know they're likely to find something there that interests them.
2. Share your handle everywhere. Of course, your Twitter handle should be in your e-mail signature line. But consider the other ways people might find you. I include my Twitter name (@pgillin) in my letterhead, as well as on every slide in my presentations. Don't forget to post your presentations to [4]SlideShare, where your PowerPoints can get many more views than they ever do in front of an audience. Add your Twitter handle to your LinkedIn profile, and if you're ever featured as a speaker, make sure the promotion page features your Twitter name, as well.
Read eight more tips on The CMO Site
Five LinkedIn Gems for Marketers
Most people think of LinkedIn as a great resource to find jobs and consulting work, but it's also a treasure trove of competitive intelligence and prospecting opportunities.
LinkedIn has become the major force in social networking for business-to-business professionals. Its core strength is the information the service collects about its 140 million members and the many ways it creatively combines those data points to make it easy to find the people and information you want.
Here are five little-known LinkedIn gems.
1. Company profiles: If you don't have a company profile on LinkedIn, you should. Late last year the service made it possible for members to follow companies just as they follow people. That means your status updates appear in their activity streams along with news about their friends. Want to know who's following your company? You can find that out, too.
You should also consider taking advantage of the "products and services" tab in company profiles. You can set up dedicated sub-pages for each of your product lines and ask people to post recommendations. One thing marketers will love: People can only post recommendations, not criticisms. It's like a love nest for your customers.
2. Insightful statistics: LinkedIn mines its member database to create statistics about the companies they work for. This can be useful in prospecting, recruitment, and competitive intelligence.
Click the "Check out insightful statistics about…" link in the right sidebar of any company profile. Inside you'll find information about job function composition, company growth as reflected by total LinkedIn memberships, and how frequently people are changing titles. These can indicate if a company is having a turnover problem or whether growth is slowing. LinkedIn also gives you a list of employees who have recently taken new jobs or left the company. This can alert you to sales opportunities or management gaps. Recruiters will like the "Most recommended at…" feature, which lists employees who have the largest number of peer recommendations.
Read about the other three gems on The CMO Site
Five Facebook Tips for Small & Midsize Businesses
Most small businesses are terrible at marketing in general and online marketing in particular. That's understandable: The founders are usually more passionate about what they do than about promoting themselves.
But with Facebook becoming the place you just have to be for businesses of all sizes, a little marketing know-how comes in handy. I recently spoke to Mark Schmulen, general manager of social media at the small-business-focused e-mail service provider Constant Contact about how to go beyond the Facebook wall and make the social network a practical and measurable small business marketing platform.
"When we look at what platforms our small business customers are using for social media marketing, 94% of them are on Facebook," Schmulen said. However, "Most small businesses are doing Facebook without knowing why they're doing it."
That's the herd mentality at work. While it's pretty easy to create a Facebook page, the task of convincing visitors to create persistent relationships through the "Like" button and to engage in conversation requires different skills. Forrester Research has estimated fewer than 15% of people who click a Like button ever visit the page again. Getting that repeat traffic is the special sauce of Facebook success.
Here are five tips that Schmulen recommends:
Tip #1: Know your goals. Sounds simple but it ain't necessarily so. Depending on the business, goals might range from generating orders to attracting subscribers to building thought leadership. Whatever your goal, you need an offer to match.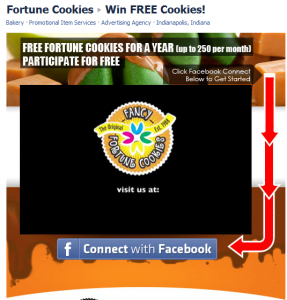 Archway Cookies and Fortune Cookies are both focused on trials, the first through coupons and the second via a contest. Vindale Research isn't in the food business, though; it wants to recruit people who are interested in getting paid to take surveys.
Each company matches its offer to its goal, whether it's a free trial, information or downloadable assets like ringtones. Offers should always include a clear call to action, and you can use rotating FBML (Facebook Markup Language) pages to test different offers. If you lead with your wall, you're missing an opportunity.
Tip #2: Make your offer shareable. There's a Facebook phenomenon called the "power of 130." The average Facebook member has 130 friends and the fastest way to spread a message is through social sharing. Facebook automatically offers members the opportunity to share a Like, but the real creativity comes when you can convince people to share some kind of unique content or offer you provide.
For example, Intrepid Travel invites visitors to play a trivia game and share results with friends. Players can also sign up to visit the exotic places highlighted in the game. Each answer to the quiz is shareable, as is the final score.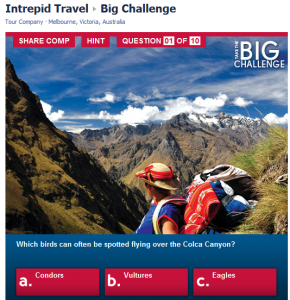 1. Know your goals. Sounds simple but it ain't necessarily so. Depending on the business, goals might range from generating orders to attracting subscribers to building thought leadership. Whatever your goal, you need an offer to match.
Archway Cookies and Fortune Cookies are both focused on trials, the first through coupons and the second via a contest. Vindale Research isn't in the food business, though; it wants to recruit people who are interested in getting paid to take surveys.
Each company matches its offer to its goal, whether it's a free trial, information or downloadable assets like ringtones. Offers should always include a clear call to action, and you can use rotating FBML (Facebook Markup Language) pages to test different offers. If you lead with your wall, you're missing an opportunity.
2. Make your offer shareable. There's a Facebook phenomenon called the "power of 130." The average Facebook member has 130 friends and the fastest way to spread a message is through social sharing. Facebook automatically offers members the opportunity to share a Like, but the real creativity comes when you can convince people to share some kind of unique content or offer you provide.
For example, Intrepid Travel (right) invites visitors to play a trivia game and share results with friends. Players can also sign up to visit the exotic places highlighted in the game. Each answer to the quiz is shareable, as is the final score.
Read more and comment on my blog
Starting a New Book. Want to Help?
If you follow social media closely, you've no doubt heard about the latest crisis to strike McDonald's. The fast food giant initiated a Twitter campaign to elicit stories about people's fond memories of  big Macs and Happy Meals. However, the campaign quickly spun out of control as critics took the opportunity to mock or condemn the company about a host of perceived wrongs.
Such attacks are becoming increasingly common these days as businesses invite direct feedback from customers on their Facebook pages and in the Twittersphere. I find this trend fascinating, so I'm partnering with Greg Gianforte, founder of RightNow Technologies, on a new book under the working title of "Attack of the Customers." You can read a description and outline here.
This book will ultimately be about how to build a company culture that resists attacks, but I'm also looking for experts and stories of organizations that have withstood social media crises and learned from them. If you have advice or experiences that you're willing to share, please let me know so we can arrange an interview. Your story can be anonymous if you wish and you'll have a chance to review anything we write for accuracy and balance. Drop me a line if you're willing to help.
Just for Fun: Stupidest.com
Kathryn and Ross Petras have made a career out of stupidity, or at least showing off the stupid things other people do. With books like The 776 Stupidest Things Ever Said  and Unusually Stupid Americans: A Compendium of All-American Stupidity, the brother and sister team have spent years collecting quotes, headlines, signs, news stories and just about everything else imaginable that showcases people being dumb. Naturally they've got a website.
Stupidest.com features several hundred recent additions to their collection, including "The Top 10 Stupidest Sounding Scientific Research Papers," "The Stupidest Example of Luxury Brand Loyalty" and  "The Stupidest Quite Unnecessary Product Disclaimer" (below). What did we do in the days before camera phones?
CareOne Debt Relief Services contends with a business climate that few of us (thankfully) have to face: Its industry has a terrible reputation.

That industry is debt relief, a field that many people associate with fast talking pitchmen on late-night infomercials. But there's nothing underhanded about CareOne, a nine-year-old company with 700 employees and a philosophy that "There's no reason to be ashamed of being in debt," according to Social Media Director Nichole Kelly (below right).
A busy online community has been a remarkably effective engine of growth. By enabling customers to freely exchange experiences, CareOne helps shatter suspicions that dissuade people in debt from seeking professional help. In fact, the conversion rate of prospects who have signed in to the CareOne Community is a remarkable seven times higher than that of non-members.
That claim, which is one of several ROI metrics cited in a summary of the company's social media successes, sounded so extreme that I gave Kelly a chance to qualify the numbers when I spoke to her recently.
She would do no such thing.  CareOne actually takes a disciplined approach to figuring ROI, she said, using control groups and thousands of data points. Not only do community members convert at dramatically higher rates, but the boost in sign-ups is only one of several business benefits CareOne has realized from its customer community. But more on that in a minute.
Happy Accident
The 1.4 million member community was actually an accident. It was created five years ago as a way for CareOne employees to share advice about their own debt issues. A few outsiders stumbled upon the site and joined the conversation. It turned out that they were a rich source of prospects.
Debt is a touchy subject. Most people don't like to admit to financial problems, but they crave solutions, often desperately. CareOne discovered that customers who engaged online were far more likely to seek professional help than cold-called candidates. "It's real customers telling each other that the program works," she said.
CareOne's approach is a good example of soft-sell marketing. The site features numerous articles, worksheets and video tutorials about debt reduction. A recently launched video series called Financially Fit TV interviews personal finance experts. About 30% of visitors who register and tap into the free advice never become customers but "That's fine," Kelly said. "If they can get out of debt on their own, we're happy to help."
But more than 60% of visitors aren't current customers, making them a lucrative prospect base. Word-of-mouth recommendations help drive inbound inquiries, and the presence of so much helpful information in the community lowers the barrier to conversion. It's clear to casual visitors that CareOne is no fly-by-night operation.
Not that managing a community is easy. The number of active participants – or those who regularly contribute content – is in the sub-1% range. That's not surprising for a topic that few people like to discuss publicly. However, lurkers invest a healthy five to 10 minutes per session and return frequently, indicating that the audience is engaged.
CareOne has invested time and money to encourage the minority who interact. Its busy Ask the Expert forums have certified credit counselors responding to inquiries. The experts are compensated for their time. A full-time four-person social media team manages the community and other social media programs, responding to questions, correcting misstatements and encouraging lurkers to come forth.
Active members are promoted and applauded. As in most online communities, a very small percentage of members contribute most of the content, but those people can become heroes to their peers. One popular blog, My Journey out of Debt, is written entirely by customers.
The Insight Dividend
In addition to the remarkable conversion rates for community members, CareOne has realized other benefits. For example, last year it detected a shift among its upper-income customers away from debt management plans and toward debt settlement relief. It adjusted its resource commitments accordingly.
Recently, "We noticed that a lot of our customers were one car breakdown or one illness away from bankruptcy," Kelly said. "That changed the content we were delivering. We reduced our focus on frugality and began creating more content on dealing with life events."
One of the more impressive aspects of the whole effort is the company's focus on ROI metrics. Kelly ticks off her favorites: cost per conversion, cost per acquisition, customer value, customer profitability and retention rate. Nothing about hits, followers or comments. Those aren't financial metrics.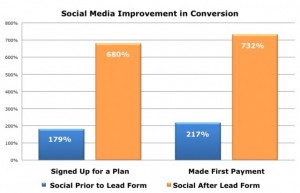 CareOne is focusing on the right stuff. The section headlined "CareOne + Social Media: The Measurement" on the successes page devotes substantial attention to five challenges of measuring social media ROI. In all cases, it focuses on bottom-line drivers.
Customer communities aren't for everyone, and in the age of Facebook and LinkedIn, you actually need a compelling reason to start your own. The ability to build detailed audience profiles, customize services for individuals and maintain a level of confidentiality were good reasons for CareOne to choose the path it did. The company clearly cares about bottom-line return, and by being able to track individual visitors through their various interactions with the company, it has shown some impressive results.
Jason Falls has an excellent profile of CareOne Community here.
Answers to Common Social Marketing Questions
Lately, Eric Schwartzman and I have been participating in a lot of online events about B2B social media marketing, and there are invariably more audience questions than we have a chance to answer. So we've been posting our responses through the good graces of our hosts. Here are a few you might have missed:
Frequently Asked Questions about B2B Social Media (Marketo)
Should I use a personal Facebook page for business?
How do I encourage participation in my corporate blog?
Should a small B2B company to have a Facebook fan page?
And more…
Twitter Questions Asked…And Answered! (Part One)
What about using corporate versus personal employee accounts?
How can I reach people who tweet about a topic that's relevant to me?
Should you tweet differently for a B2B versus a B2C audience?
And more…
Twitter Questions Asked…And Answered! (Part Two)
How do you grow your following on Twitter?
What do you think of scheduling services like HootSuite?
How do you handle people who tweet negatively about your business?
And more…
Tip of the Week: Nimble
I usually devote this section to services that are publicly available, but I'll make an exception for Nimble, a social CRM tool that I've been using in beta release for several weeks. Nimble was created by Jon Ferrara (below right), the founder of the legendary GoldMine sales automation software. After cashing out of Goldmine and taking several years off, he is back with a CRM tool that makes social connections an essential part of the contact management equation.
With Nimble, you can import your address book, Facebook and LinkedIn contacts into a single record and associate people's activities in those networks – as well as Twitter and your inbox – in a single place. So if you're making a call on a prospect or customer, you can quickly consult the personal or company record to find out what's been happening in their lives or careers.
In its current form, Nimble still needs work, but the enhancements I saw previewed this week add a lot of power. In this next release, the software will automatically discover a contact's social media footprint and even create an integrated news feed so you can see what all of your contacts are saying across all platforms. This is where I think social CRM has power. It can give you insights that lead to better engagement.
Ferrara told me he plans to make Nimble free to individual users and charge for corporate licenses. You can sign up now for the beta invitation, and I expect you'll get an invitation soon. I've never used CRM software before, but I think I'm going to start.
Just for Fun: Icons of Progress
This week's selection isn't so much fun as really, really interesting, particularly for history buffs like me. IBM is celebrating its 100th anniversary this year, which is quite an achievement in a world in which the average life expectancy of a multinational corporation is between 40 and 50 years. One of the many ways in which Big Blue is marking the centennial is with a historical retrospective called 100 Icons of Progress. This site will be regularly updated with historical information about technologies that changed our world.
IBM's just getting started, but the accounts of how innovations like the floppy disk, the IBM 1401 mainframe and the universal product code came about are mesmerizing. Check back regularly as new icons are added. And if you want to know what was the first product ever scanned by a bar code reader, find the answer here.
This is the time of year when a lot of people make predictions. I'll resist that urge, though, and instead present a plea: Let's make 2011 the year we stop talking about "social media."
It's not that social media is no longer important. On the contrary, there's almost no media today that isn't social. The problem with much of the discussion is that it's been focused on tools, and tools are far less important than what people do with them. Now that everyone knows the basics of Facebook and Twitter, things start to get interesting.
January 1 marks the beginning of a new decade, and it's worth reminding ourselves of how much changed in the decade just completed. Ten years ago, almost no one had heard of Google, there was no online video and consumer ratings were unknown. We used cell phones primarily for voice calls and content management systems less functional than WordPress cost a half million dollars.
In early 2004 Technorati counted about a million blogs on the Internet and Facebook was just getting off the ground. Seven years, 200 million blogs, nearly 600 million Facebook members and a few billion YouTube videos later the information landscape has been completely transformed. Stunning.
We have achieved a goal Bill Gates coined 20 years ago called "information at your fingertips." Want to know who said "There's a sucker born every minute?" Tap, tap, click and you're there (it wasn't P.T. Barnum, BTW). Interested in the film history of the movie star you're watching? IMDB has an app for that.
This new reality of instant information access will transform our economy and our culture fundamentally. It's already beginning. A friend who runs an auto dealership tells me that customers today typically know more about the cars they want to buy than his own salespeople do. Some now come into the showroom knowing precisely what other people have paid for cars at his dealership within the last couple of months. Think of how that changes his business. And what's happening in auto sales will happen in every single industry.
Over the next few years we will learn to take for granted that advice from people just like us is available whenever we need it, and the tools to deliver this information will get much better. This will change the way we make decisions, and that will change nearly everything else*. Companies that don't provide significant value will struggle to survive. Weak products will disappear quickly from the market and advertising won't be able to save them. Our range of options for buying and selling products and services will expand by orders of magnitude thanks to global connectivity.
Businesses will need to empower all their employees with much more information and education because customer will no longer tolerate "I'll have to speak to my supervisor." Organizations will flatten and fragment because vertical hierarchies move too slowly. Corporations will divest non-strategic businesses because slimmer profit margins won't support them.
In short, we're all going to become a lot more efficient at doing what we do. This will cause a lot of pain in the short term; one of the reasons we're in a "jobless recovery" right now is that businesses are learning to do more with less. In the end, these changes will be no less dramatic than those brought about by the Industrial Revolution; only this revolution will take a couple of decades instead of a couple of centuries to complete.
Much of this change will be brought about by a few elegantly simple tools: Ethernet, the Internet Protocol, hypertext, RSS, HTML and a handful of others. See what happens when people apply innovation to the tools they use?
Social media is rapidly ending ignorance, at least in the developed world. Over the 10 years, this new reality will reshape our lives. It's going to be an exciting ride, and I hope I get the opportunity to stick around for it. Have a great holiday and I'll talk to you on the other side!
---
*Books I read this year that do an exceptional job of sketching out the post-social media world include The Hyper-Social Organization by Francois Gossieaux and Ed Moran, Open Leadership by Charlene Li and Do It Wrong Quickly by Mike Moran. The best book I've ever read on media transformation is The Chaos Scenario by Bob Garfield. It's also funny as hell.
Twitter Questions Answered
Should you use a company logo or a personal photo as your Twitter picture?
Should personal Twitter accounts be used for company business?
Is there a different mix of tweets for a B2B versus a B2C audience?
Good questions! And in my most recent contribution to BtoB magazine, I take a shot at answering them. These are some of the 15 questions that we weren't able to address in an hour-long webcast called "The Secrets of B2B Twitter Success" that I did earlier this month with Avaya's Paul Dunay and CME Group's Allan Schoenberg. You can view that webcast on-demand here, as well as the rest of BtoB's Digital Edge virtual conference.
Paul, Allan and I have also cooked up an interesting way to address the questions as a group. I'll point you to those results next issue.
Tip of the Week: Google Forms
A little-known but wonderful feature of Google Documents is its forms capability. You can build reasonably functional surveys like this one and capture results in a spreadsheet. There are lots of ways to use this feature. Whenever I present a speech or training class, I send a short form to the organizers asking for feedback. You can also use forms to collect leads or build subscriber lists. They're also easily embeddable in Web pages. Google makes the process of creating them simple. Here's a nice introduction to forms.
Just for Fun: Truly Terrible Driving
It's unfortunate that this hilarious YouTube video is entitled "Women Drivers Compilation" because women aren't the only people capable of doing stupid things with their cars. If you can get past the sexism, though, enjoy the absurdity of the actions pictured here. My favorite is the driver who is wrestled to the ground by a gas pump. Where would YouTube be without security cameras?
This weekend I'll pack my daughter off to college, so as a little celebration, I took her and a friend to a Six Flags amusement park this week. As we drove west on the Massachusetts Turnpike, I took the opportunity to eavesdrop on the conversation in the back seat, affording me one of my too-rare glimpses into the world of Millennials.
During the 75-minute drive, I listened to the girls talk excitedly about the people they would soon meet in person for the first time. They already knew many of them, of course. Thanks to Facebook, they had been building connections with future classmates since the late spring. When today's students arrive on campus, they already know dozens of others.
My daughter, Alice, had already "spoken" to her future roommate several times. I use the term figuratively because Alice hates to talk on the telephone, as do most of her friends. By "speak", she means text messages, instant messaging sessions, wall posts and maybe a few webcam interactions. For today's teens, interaction with friends is multi-channel and multimedia.
Relationships? Well, after listening to two teenagers talk for an hour, it dawned on me that there were people they felt very strongly about whom they had actually never met. One of Alice's best friends lives in Texas. Their relationship was already well established last year long before they met each other for the first time.
It's not unusual to hear terms like "boyfriend" and "girlfriend" applied to virtual relationships. Nor is it surprising to hear of relationships ending in novel ways. Two years ago, I listened in as a group of Alice's classmates spoke of a friend who had just ended a romance. Everyone in the group knew the news except the guy who had been dumped. He hadn't read the message yet.
And so they head off to college, and in four years they will enter a workplace that understands little about their values and systems. They will encounter managers who believe that Facebook is a productivity drain and who would rather employees spend an hour in traffic jams each day than get work done from home.
They will have their first brush with cover-your-ass thinking and will sit in meetings that waste hours of time so that everyone in the room can be "in the loop."
They will encounter rigid, top-down hierarchies in which risk is avoided and decisions are unchallenged. They will find mid-level managers who hoard information out of fear that sharing will threaten their job security.
They will wonder how anything gets done in environments like these and they will gravitate toward those companies that discard tradition. They're young, confident and coming to your town. Are you ready?
Eric Schwartzman and I are wrapping up the manuscript for Social Marketing to the Business Customer, which will be published by John Wiley & Sons in January. This following excerpt is from the chapter on B2B communities. I welcome your feedback by e-mail or by commenting on the blog entry.
Online communities are a bit of a paradox. They are both the oldest form of social media and also the newest. Forums and discussion groups date back to the late 1960s and have been a staple of customer support operations at technology companies for 30 years. Internet newsgroups, CompuServe, The Well and other early communities had membership in the hundreds of thousands a decade before anyone had heard of a Web browser.
Those early online outposts looked little like the Facebooks and LinkedIns of today, though. The modern features that have made social networks the fastest-growing consumer phenomenon in history have created all kinds of new use scenarios, including some compelling B2B examples. Communities are the convention centers of social media. They are flexible gathering halls that can fill a wide variety of purposes ranging from product development to lead generation. The key is to get members to want to participate.
Friends and Fame
The great innovation in online communities came in 1998, when Classmates.com introduced the concept of personal profiles and friends. Those metaphors are now a staple of every social network and provide a powerful incentive for participation. Profiles are a member's personal homepage. Everything the member contributes, from establishing contacts with others to joining groups to posting status updates, is captured in the profile. The more active the member is, the higher his visibility and the greater the value of the network to his personal success.
Friends are a virtual version of their real-world equivalent. When people create friend relationships, they exchange information that is not visible to others and they form persistent connections based upon trust. That's actually how it works in real life, too. At their simplest level, friends connections are an efficient way to stay in touch. Members can always learn each other's current address or job situation by searching within the network.
In B2B communities, personal profiles are a way to register areas of expertise that others may find useful. Activity
is also a validation point. It's one thing for someone to say he is an expert in direct marketing, but it's more powerful when he can prove it by solving the problems of other direct marketers.
That proof is stored in the person's profile. Online friendships also translate fluidly into real-world connections. "Community isn't just about discussing products but about getting to know each other and making friendships," says Nicholas Tolstoshev, a Spiceworks community manager.
Online friends in B2B communities frequently arrange meet-ups at trade shows and events. Successful community managers we spoke to invariably augmented their online worlds with physical events to meet and thank their most active members.
Prior to the introduction of personal profiles, it was difficult for participants in online networks to build visibility. Recent experience has shown that visibility is the single most powerful driver of participation. Many communities use a recognition system that ties a member's status to contributions. A few, like SAP, celebrate their most active members at physical events.
Spiceworks awards points to members who post well-regarded answers to
other members' questions. Valued members of the community are invited to participate in conference calls with Spiceworks developers. Their contributions are rewarded with low-cost swag like T-shirts but more importantly with inside information. Community managers also publish occasional interviews with featured members, highlighting their contributions and career accomplishments. "Online status drives a huge amount of activity without our sending money out the door," says Tolstoshev.
FohBoh.com, a social network for food service professionals, highlights new contributions by its members on its home page and invites others to congratulate them on their celebrity. TopCoder, a contract software developer that hosts programming competitions and licenses the best solutions to commercial customers, applies an elaborate algorithm to the code submitted by its members to compute the quality of their work. Leader boards are maintained for the major competitions and quality ratings are reflected back to individual profiles. Top coders win money and also visibility that leads to jobs and lucrative contracts.
The most prolific contributor to LinkedIn's "Answers" forum is Dave Maskin, a New York-based event marketing specialist who has answered an incredible 25,000 questions. Maskin refers to himself as "Mr. Lead Generator," indicating that the value he provides to the community is good for his business.
How to Integrate E-mail and Social Media Marketing
Between South by Southwest and the Cognizant Community 2010 Conference, I've heard some fascinating presentations over the last couple of weeks. I want to tell you about one in particular, though, because it introduced me to whole new ideas about how we acquire information.
The speaker was Andrew McAfee, principal research scientist at the MIT Sloan School, fellow at the Harvard Berkman Center and author of Enterprise 2.0. McAfee specializes in the application of advanced Internet technologies to corporate communications, and his observations about the impact of Twitter and Facebook on the way we find information raise the possibility that a new kind of search is emerging.
Speaking at the Cognizant conference earlier this week in Scottsdale, McAfee described how much the process of finding information has changed in just the last 15 years. As recently as 1995, the most common reference source we had was a library where professional human curators made decisions about what we needed to know. Information was not only scarce but constrained by space and the limitations of indexing systems that forced information into uncomfortable categories (David Weinberger's Everything is Miscellaneous describes this brilliantly).
When the Internet went mainstream, we initially tried to recreate the curated model online. Remember that Yahoo started as a structured taxonomy designed by humans that organized the Web into categories. There is some value to that, but few people access information that way today.
Instead, we discovered that search engines are faster and bring us directly to the information we're seeking. It's amazing how quickly people have discarded the library metaphor that dominated our thinking just a decade ago in favor of search. In December, people conducted more than 4.7 billion searches worldwide every day.
A New Approach to Search
Now there may be a new kind of search taking shape based upon the ask-and-answer principles introduced by social networking. Twitter users understand this well. Let's say I'm in Chicago looking for a place to take business colleagues to dinner. I can search the Web for restaurant reviews, but I can also ask a question of my followers: "Recommend a good restaurant within 10 minutes of McCormick Place?" Both actions yield useful information, but the Twitter inquiry may actually provide superior value because the response comes in real time from people I know and trust.
I've already noticed my behavior changing as a result of this network effect, and perhaps you have, too. When I'm about to make a major purchase decision, I often ask my Twitter followers for advice. In effect, I'm conducting a search against a database of unpublished information that's stored in people's memories.
If we can unlock and share this untapped resource, we can potentially open a treasure trove of new information. In McAfee's words, "Your ignorance makes everyone smarter."
Organizations that are experimenting with Web 2.0 tools behind the firewall are discovering that this is a remarkably powerful idea. For 20 years, we've tried to capture knowledge by interviewing veteran employees and storing what they told us in databases. That's never worked very well because it's an unnatural knowledge-transfer mechanism.
It turns out that people are more generous and spontaneous with expertise when they answer ad hoc questions from peers. Some organizations are beginning to scrap the old tools in favor of this free-form exchange.
The trick is to preserve, organize and rank this wisdom. You can bet that Google and others are trying to figure that out right now. I was a little mystified last month when Google acquired Aardvark, a "social search engine," for a pricey sum of $50 million. Aardvark is sort of a structured Twitter; its members can ask questions of others who have a self-declared area of expertise.
Having listened to Andrew McAfee's insights, I now understand better what Google executives were thinking. This doesn't mean that today's search engines will become irrelevant. Social search is an extension of an already-powerful metaphor, and it has some very exciting implications.
What do you think? Are there scenarios in which social search could replace the ubiquitous Google query box?
Free Webinar This Week, Then Meet Me In Chicago
Just a reminder that next Thursday I'll conduct a free seminar from Awareness discussing the interim findings of some research I've been doing into business use of multiple social media platforms. This research indicates that there's been a striking increase in just the last couple of years in the number of platforms social media platforms that businesses are using. Click on the link to sign up.
---
On April 8, I'll be in Chicago for a luncheon that the local Business Marketing Association is sponsoring on how to do business marketing on Facebook, Twitter, YouTube and LinkedIn. Each speaker will cover a different platform, and I was lucky enough to draw the Twitter card. Hope to see you there!

Tip of the Week: Dlvr.it
Dlvr.it entered public beta test this week, and it's a tool worth looking at if you're interested in getting more mileage out of your publishing activities. Dlvr.it distributes information from your RSS feeds to Twitter and Facebook without user intervention. Other services will be added soon. So you don't have to tweet the stuff you publish; dlvr.it does it for you.
The real power of the service, though, is on the back end. For each syndicated item, whether it be an article or a single tweet, you can see who retweeted the item, how many times it was distributed and how many clicks it received. There's a metric called "direct reach" that measures the follower count of people who re-post an item. There's also a calculated metric called "extended reach" that figures out how many people have tweeted your content using other URL shortening services. You would have no other way of knowing about this activity other than through by looking at server logs for referring URLs.
The service still needs some work on the user interface side, but the back-end metrics appear solid. I've seen a noticeable uptick in retweets of my blog entries since I started using it.
Just For Fun: OK Go's This Too Shall Pass

You might be familiar with OK Go, a band that is known for its inventive and intricate music videos. They've outdone themselves with their latest effort, a four-minute celebration called This Too Shall Pass that features some of the most innovative ideas I've ever seen in a Rube Goldberg machine. It ends with paint guns being fired at the band members. Considering the amount of paint the the band members are wearing at the beginning of the video, it no doubt involved many takes. But the results — nearly 10,000,000 downloads so far — are probably worth it.
Like many people, I was glued to my computer and smart phone much of last Saturday monitoring news of the massive earthquake in Chile and awaiting, with morbid anticipation, the possibility that it could trigger deadly tidal waves in other parts of the world.
As the predicted 4 PM arrival of the first tsunami on Hawaii's shores approached, I turned my attention mainly to Twitter. Three years ago, it probably would have been CNN or the New York Times, but Twitter brought a dimension to the coverage that I couldn't get anywhere else: thousands of perspectives from around the world.
A tsunami is a visual event, a fact made grimly clear to us more than five years ago when videos of the tragic waves that swept across Indonesia were posted on YouTube (see photo above). News junkie that I am, I wanted to see the events in Hawaii in as close to real time as possible.
Instead of clicking around to various websites or hunkering down with one and hoping for the best, I was able to monitor a constant stream of advice from people pointing their followers to webcams, live news coverage and reports from observers at the site. Most of these sources would have been unknown to me if it weren't for Twitter. It was like having 1,000 eyes watching the media for me. Thankfully, the fears turned out to be unfounded.
No media organization would have delivered this kind of value. In fact, media organizations are hard-wired to do the opposite; an NBC affiliate would no sooner send viewers to a CBS station than a Ford dealer would send a prospective customer to buy a Toyota. But when the collective eyes of a geographically dispersed crowd are put to work without a competitive agenda, they can deliver a tapestry of views unlike anything we've ever seen.
Curative Value
This story dramatized to me one of the realities of the new media landscape that I think will have huge implications in the future: Curation is an increasingly important part of the information value chain. Wiktionary defines curation as "the act of organizing and maintaining a collection of artworks or artifacts," but today the term applies equally well to information.
Think of it: A decade ago we had relatively few sources of news about what was going on in the world. Even in the first decade of the Internet, we still relied mainly on traditional media for the story.
Today, three billion people carry around pocket-sized devices with built-in cameras, many of them capable of capturing full motion video. Some of these smart phones can even upload videos in minutes to a server. It won't be long before wireless live webcams are ubiquitous. No longer is our problem lack of information; it's that we're drowning in information.
That's why curation is so important. Trusted curators who point us to the most valuable sources of information for our interests will become the new power brokers. Matt Drudge figured this out many years ago and a host of popular aggregators like BoingBoing.net, Digg.com, Metafilter and Fark.com have been building upon it with great success for more than five years. Twitter adds a new dimension because it introduces so many additional voices to the process. But Twitter is also imperfect; its great shortcoming is that no one can possibly keep up with it all. Another opportunity for curation.
Marketers should take this trend into account. Creating new content is important, but an equally valuable service is curating content from other sources. This demands a whole different set of skills as well as a new delivery channel. It also means ditching the "not invented here" mindset that prevents content creators from acknowledging those sources.
In a cacophony of voices, the leader is the one who can make sense of the din. That's a role that any editor — or business — can play.
Meet Me At South by Southwest
My schedule at the big South by Southwest conference next week is packed tighter than a Tokyo subway car at rush hour, but if you're in the area and you want to connect, drop me a line. I can always find time to meet with good friends. Here's a link to the lineup of sessions I'll be attending. That doesn't include several evening events that aren't on the formal schedule.
Author Seeks B-to-B Insight
I'm looking for insights and experiences in the following areas for the book about business-to-business social marketing that I'm co-authoring with Eric Schwartzman (Wiley, late 2010). If you have advice to share and would like to be interviewed for the book, please contact me. I'm particularly interested in case studies and field experience.
Market research
Gaining buy-in from stakeholders
Organizing marketing or the company around social marketing
Social media policies
Lead generation
"Social CRM" (customer care and sopport)
Best practices for measuring ROI
Tip of the Week: TweepML
Twitter Lists are one of the most popular new features of the micro-blogging service. Introduced late last year, they enable members to group like-minded folks into themed lists that others can follow. For example, you can follow Time magazine's list of funny people or a list of NFL players on Twitter.
The problem (or benefit, depending on your perspective) with Twitter Lists is that you can't follow every person on the list, only the list itself. The tweets of individuals on a list aren't added to your main stream. That's where TweepML comes in. This curated service gives visitors the ability to follow every individual on a list. So if you want to follow all 18 members of this list of b-to-b marketing thought leaders, you can do so with a single click.
The benefit of TweepML is being able to bulk up your principle tweet stream with people who share your interests. If you're interested in simply driving up your follower counts, check out the lists of people who follow back. You can add a couple of thousand followers to your count almost overnight this way, although I'm not sure why you'd want to. Numbers for numbers' sake is a pointless exercise.
Just For Fun: Those Wild and Crazy Goats
What? You've never seen a goat in a tree before? Turns out the evergreen argan tree is a favorite among Moroccan mountain goats because of its tree olive-like fruit. But trees aren't the only thing these nutty animals can climb. How about sheer rock cliffs? Yup. Cars? Yup. Mama goats? Of course. These pictures will make you realize how very specific Nature is in designing animals for their environment.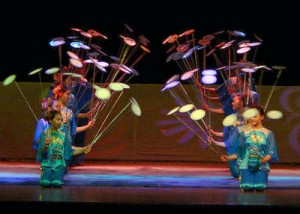 Businesses are spreading their social media wings in a big way, creating lots of new opportunity but also questions about how to manage their suddenly overflowing baskets of online goodies.
Recent research I've been conducting into business adoption of multiple social media platforms is turning up some striking results.  The 53 respondents to a survey I posted in December report that their organizations are using an average of eight social media platforms today, compared to less than one in 2006. They also report nearly unanimous satisfaction with these platforms in the area of value for the dollar and performance against expectations.
These results are only preliminary and are based upon a small sample base. We'll continue to seek responses to the survey and sponsors for the project as we move toward a goal of 150 total responses. People who take the survey get an early look at the numbers with a preliminary report to be released at South by Southwest in Austin next month.
While I can't share any numbers at this point (you'll have to take the survey to get those), here are some general observations.
Marketers are having really, really good experiences with social media so far;
The metrics they use are all over the map, though some consensus is beginning to emerge on what matters;
Few organizations are taking a disciplined approach to measuring ROI at this point. That may come later, but they're busy with governance issues right now;
Marketers say Twitter is the killer app;
The next big challenge is to get procedures and organizations in place to integrate social media into other communication programs.
In-depth interviews with 10 organizations, including some very big brands like Coca-Cola and Ford, indicate that a federated approach to social media adoption is emerging. In other words, large businesses are developing centers of excellence at the corporate level to share tools and best practices but are leading implementation to individual business units. On Facebook, however, some companies are looking at the example set by Honda, which has taken a disciplined approach by building separate fan pages for each of its brands around a consistent set of guidelines and aggregating those communities on a corporate fan page.
The report on the first stage of the research will be available in about three weeks and I'll let you know where to get it. If you're in the social media tools business and are interested in co-sponsoring the research, please let me know.
Twitter for Business
When my friends at International Data Group asked me to prepare a seminar on Twitter, I didn't know realize engrossing the project would be. After more than 20 hours of research and PowerPoint immersion, I came up with this 45-slide overview of how to apply Twitter to business. Among the topics covered are:
Creating a Twitter presence;
Building a follower base;
Building visibility;
Business uses of Twitter;
The future of Twitter in the enterprise.
I relied upon my own experience as well as helpful advice posted by Sirona Consulting, Small Business Trends, the Twitter Fan Wiki and Richard Caelius for the material.  In the Web 2.0 spirit, I'm distributing the presentation on a Creative Commons Attribution license for you to download and share. I can also prepare a customized version of this presentation for delivery as a webcast or on-site seminar. Contact me if that interests you.
Tip of the Week: PDF-XChange Viewer
Adobe gave us a great gift with Acrobat, but it also created new frustrations in the process. The free Acrobat viewer that Adobe distributes offers few tools to annotate PDF documents. For that, Adobe would like us to upgrade to one of its advanced products for prices beginning at $99.
If all you want to do is mark up and share Acrobat documents, though, there are a number of free alternatives. And the best one I've found is PDF-XChange Viewer from Tracker Software Products. The basic version of this free utility offers a lot of power, including the ability to attach sticky notes, highlight sections of the document and add drawings and pencil notes. Since Google now supports uploads of any document type, you can now collaborate on Acrobat documents without paying for a license or monthly fee.

Just for Fun: Best National Geographic Pictures of the Year
Even as the magazine industry craters, National Geographic seems to hold its own. The secret is perhaps its incredible photographs, which have a splendor on paper that computer screens have yet to reproduce. Here's a roundup of some great recent photos. I don't know who christened these the best, or even what year the title refers to, but it doesn't really matter.  They're just a pleasure to admire.
In last issue's Tip of the Week I told you about Posterous, the new service that radiates a person's social media activity out to a network of community sites such as Twitter, Facebook, Flickr, Tumblrand Delicious. Posterous is one of a host of new services that automate the once-tedious manual process of cross-posting information to multiple websites and social networks. Other pure-play entrants in this category include Ping.fm, Dlvr.it and the WordPress plugin Supr, but the basic capability to cross-post information across multiple social media is rapidly becoming a part of nearly every Web application. Google Buzz, which was announced just this week, has some of the same functionality.
These are the first ripples in a wave of new technology that will make the Internet effectively site-less. By that I mean that the metaphor of the Web as we've known it for the last 15 years is breaking down. The Internet is increasingly not about sites, but about content and people. As technology makes it possible for our online scribblings to appear wherever we may choose, the task of assessing influence will become considerably more complex.
The big change in the landscape is that information no longer needs to have a homepage in order to reach an audience. Facebook kicked off this trend when it created a service that was so popular that some brands found it was more desirable to use Facebook as a homepage than their branded websites. Honda is a notable example of this. The auto maker has started listing a Facebook fan page as the destination URL in its TV ads. The tactic is a bit of a gimmick, but it's also indicative of a shift in marketer perceptions. As Coca-Cola's Digital Communications Director Adam Brown told me recently, "Our philosophy is to fish where the fish are."
Only it's becoming more difficult to figure out where the fish are. As social networks integrate their content, the contributions of individuals will become detached from discrete websites. On Twitter, for example, conversations exist in a stateless form that finds a home on Twitter.com, TweetDeck, Seesmic, blog widgets or any other listening device that catches them. How do we assess influence in this environment?
In the early days of social media (and by that I mean 2006!), online influencers used their blogs as a home base and relied upon word-of-mouth, inbound links and search engines to deliver an audience. Today, the blog is almost irrelevant. With Posterous, a blog entry can be created as an e-mail message and posted automatically to a couple of dozen social outposts, formatted for the unique capabilities of each destination. Some of these services publish fan and follower counts, but others don't. Determining an influencer's "share of market" is a matter of picking through search results and the metrics provided by various channels to measure a person's total footprint.
In time, services will emerge that make sense of this chaos, but for now this is a classic case of technology outpacing people's ability to understand it. For marketers, the key point is that the website as we have known it is diminishing in importance, influencers are magnifying their voices, and the rules of engagement are being reset. The good news is that everyone can use these tools, so if you're currently limiting your publishing activities to a blog or Twitter, consider expanding your scope. The bad news is that the influencer you thought you had identified and corralled is now blasting messages to a whole lot of different audiences. Only time will tell what the impact of that new reality will be.
Tip of the Week: Google's Keyword Tool
We all know how we want people to find our website, but we don't always know how they actually find it. Google has a new tool to address that. It's called the Search-based Keyword Tool and if you enter your URL,it shows you a list of keywords that match the content of your site. It also shows the approximate number of monthly searches conducted on that term as well as the price you'll have to pay to buy the term using Google AdWords. It costs nothing to try, and you just might find that the search phrases that are really finding you aren't the ones you thought.
Just For Fun: Japanese Rice Art
I'm not a detail person, so the annual endeavors of the people of Inakadate, Japan baffle and amaze me. Each year, the rice growers in this town create elaborate works of art by mixing red and regular rice in special patterns. But to call these images merely "special patterns" doesn't do them justice. They are remarkable in their detail and scope, and they must require months of planning, not to mention elaborate orchestration at planting time. All for artwork that can only be appreciated from the air. Visit this website for photos, including time-lapse images.