Ford Motor Company is widely considered to be an outstanding practitioner of social media marketing. Under the leadership of Scott Monty (more than 36,000 followers on Twitter), the company has created such innovations as the multimedia Ford Story website and the consumer-generated Fiesta Movement.
So I was a little surprised recently when Scott told me, "Most of the mainstream still relies on e-mail. Newsletters will be a big part of our strategy for 2010."
Newsletters? E-mail? Isn't that stuff so last millennium? In fact, e-mail continues to be the killer app of social media.
E-marketer reported last month that "e-mail was the top channel for distributing content to friends, with 46.4% of all shares. About one-third of shares went to Facebook and less than 6% were tweeted." The Pew Internet & American Life Project reported last fall that more people use the Internet for e-mail than for any other activity, including search.
So allow me to sing the praises of e-mail as an engagement medium. Note I didn't say "marketing medium." Every marketer I've spoken to for the last two years has told me that e-mail blasts are delivering fewer and fewer quality results. E-mail newsletters, on the other hand, continue to be core to their strategies. Here's why.
Social media provides a great opportunity to create awareness among groups of people you don't know, but they pale next to e-mail's capacity to sustain relationships. My newsletter consumes about four hours of my time each week, which is not a small investment. However, it's an invaluable way to sustain important relationships and a pretty steady source of new business. About 30% of my subscribers open each issue and I invariably get at least four or five direct responses as well as several comments to my blog. The newsletter also generates at least a couple of new business leads every month.
Permission to Speak
E-mail has one critical advantage over all social media: It's permission-based. By subscribing to my newsletter, you give me the okay to periodically intrude upon your inbox with a message that I hope is of interest to you. Your inbox is hallowed ground to me. While I don't take unsubscribes personally, I do monitor them for evidence that my topics are going off-base. I respond to every reply I receive to a newsletter and I take those comments seriously. Anyone who takes the time to subscribe deserves my attention.
So let's abstract this back to a business newsletter. I believe every company should have one. The subscription form on your site creates the opportunity to convert casual visits into conversations. It's a chance to enhance visitors' understanding of what you do, update them on new initiatives and demonstrate your value. A static website should catch attention; a newsletter should create a dialogue.
Think Different (As Apple Would Say)
Newsletters are different from other forms of communication. For one thing, you should make the message more personal. Your newsletter subscribers have a deeper interest in what you do than casual Web visitors. Give them your best stuff.
Subscribers should get value from a newsletter that they don't get from a website or e-mail blast. That may be insight, an offer, an advance peek at something new or an invitation. If subscribers don't get something special, why should they bother subscribing?
Newsletters are an excellent place to pull together your recent activities and show how your business is moving forward. Speak personally; this is a conversation, not an advertisement. Ask someone in your company to share a bit of expertise. Preview some new research before sharing it with the world. Give subscribers an exclusive discount. Share a behind-the-scenes look at a product or service that the rest of the world doesn't get to see.
Always invite response. The "Reply" button is the fastest way to establish a dialogue. You might also give people the option to post their comments publicly on your blog or via a Twitter hash tag.
When people respond, return the favor. I can't emphasize this enough. Your newsletter is a way to convert an impression into a relationship. Why would you fumble away an opportunity for interaction? A response doesn't mean an insulting boilerplate message. It means a message from a human. Better not to reply at all than to leave the task to a robot.
I subscribe to a lot of newsletters just to keep an eye on what others are doing. I'm often amazed at how little attention businesses pay to optimizing the potential of their newsletters. Airlines, for example, fill my inbox with discounts and package deals. I can't remember the last time one of them invited my feedback or tried to help me be a better traveler. Perhaps that's why I don't subscribe to many airline newsletters anymore.
What ideas have worked for your newsletters? Let's keep the dialogue going by sharing some successes on the blogged version of this article. Or use the Twitter hash tag #PGCNL.
Social Media: Small Business' Unfair Advantage
You're competing against a billion-dollar company. It's armed with a $10 million advertising budget and a battalion of marketing professionals. All you've got is your little blog.
What an unfair advantage for you.
Social media is the best thing ever to happen to small business. In my recent guest entry on the ShopTab blog, I present five reasons why that's true.
Free Webcast for My Subscribers
Traditional marketing was all about delivering a message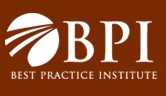 from the top and spreading it through as many channels as possible. That worked well in an age when mass media dominated the communications landscape, but the world has changed. Today, messages begin at the bottom and percolate up.
At 1 p.m. EST this afternoon, I'll present a webinar entitled The New World of Bottom-Up Marketing presented by the Best Practice Institute. The event is available only to paid members of Institute, but subscribers to my newsletter can participate for *free* by registering with the code PAULBPI. Stop by and let me know what you think!
New Seminar: Twitter Demystified
A lot of people are asking about Twitter these days, so I've come up with a new seminar that helps explain it all. This course takes about two to three hours, depending on the detail desired, and can be delivered live or via the Web. Contact me if you're interested. Here's a description:
Twitter Demystified
Why do some Twitter users have 10,000 followers after one year and others only 500? It isn't just the volume of tweets that make someone a Twitter superstar; it's also content, focus and constructive participation in this vast and growing community.
Three years after it was introduced, Twitter still remains a mystery to many people. To newcomers it appears to be a cacophony of disjointed information, yet many businesses are finding that it is the single most valuable tool they can use to magnify a message. What's their secret?
Twitter's endless stream of commentary actually sits atop a sophisticated structure of technology and cultural protocols that dictate how a message can be communicated and amplified. Once you understand how the system works, the service is amazingly powerful. Success on Twitter is a matter of delivering value, interacting constructively with a community and supporting other members. It's also a matter of knowing what behaviors are appropriate in a community that makes up its own rules.
This seminar teaches participants how Twitter works, how to become quickly productive and how to grow influence and derive value from the community. Participants will learn the following:
• The basic constructs of the Twitter service
• Important terms and concepts
• Dos and don'ts for community engagement
• How to enlist other members to amplify a message
• How to work with a follower base
• How to measure results and adjust strategies
• How to make Twitter a part of your daily routine
• Useful third-party services that complement the Twitter experience
Tip of the Week: Office 2010 for Free
The Microsoft Office 2007 suite costs a minimum of $150 for the student edition at Best Buy, but you can download the full version of the next generation of Office for free. Microsoft is making Office 2010 available at no charge through its beta program with a license that runs at least through October. The company doesn't say if the product will stop working on Halloween, but I hope it doesn't because I'm enjoying this new version a lot. I particularly like the OneNote organizer. Plan on going to lunch after you start the download because it takes a while. Get it here.
Just For Fun: 10 Places You're Probably Not Cool Enough To Get Into
Although I realize that subscribers to this newsletter are among the most keyed-in people on the planet, I doubt more than a handful of you have been to any of the places on this list of restricted-access facilities, both government- and non-government-related. Virtually visit the Ise Grand Shrine in Japan, rebuilt every 20 years and accessible only by the Japanese imperial family and its high priests and priestesses. Or come imagine what is stored inside the Vatican's Secret Archives (maybe Dan Brown was right!). Or sit down with a world-class wine list at Club 33 in Disneyland. If you're one of the lucky few who can get into any of these spots, send me a couple of all-access passes, will you?
https://gillin.com/wp-content/uploads/2020/11/logo-300x86.png
0
0
dfsdf499_ffwfloP
https://gillin.com/wp-content/uploads/2020/11/logo-300x86.png
dfsdf499_ffwfloP
2010-01-14 18:39:46
2010-01-14 18:39:46
Love Your Subscribers