The Sharing Dividend
If you're looking for an expert on computer security, it's almost impossible not to find Bruce Schneier. The BT chief security technology officer and author of several books on privacy and security uses his blog, Schneier on Security, to provide a constant stream of insights on topics ranging from viruses to the papal selection process.
As a result, Schneier is in the top Google results for all kinds of search queries around security keywords, and this translates into a bounty of press coverage, speaking engagements and high-profile career opportunities.
Schneier's secret isn't that he's an exceptionally gifted writer. It's that he has a compulsion to share his thoughts. By taking a little extra time to commit them to his blog, he exposes his wisdom to a wide audience.
Anyone can do this today. It's surprising more companies don't.
Creating Long-form Content for the Distracted Audience
If you still view view research reports, white papers and customer case studies as a "Big Bang" proposition, then you're missing the boat. Maximizing audience size and impact is increasingly a matter of summarizing, teasing and packaging in other formats. We need to rethink the way we create longform content and package it as a series of short-form updates.
Tweet research findings as you go along. Capture highlights and blog entries. Summarize case studies in podcast interviews. Create top 10 lists and factoids to post on Twitter. And be ready to promote your finished report through multiple channels upon publication.
The benefits: increased awareness before the content is released and longer shelf life as you promote conversations about it.
Search Essentials – What You MUST Know
Visibility in search engines is critical to nearly every business these days, but the basic mechanics of search are still in mystery to many people. Success begins with good keyword selection and continues with optimal page construction, good descriptions and continuous campaigns to generate inbound links. Providing high quality content is critical to search engine success, and recent revisions to Google's search engine algorithm reinforces that point.
I recently posted a 38-slide presentation covering the essentials of search. It includes detailed notes that served as a script for an accompanying webcast recording on the subject. Feel free to download the presentation and share it with colleagues who still don't get why a keyword strategy is so essential to growing your business.

Tip of the Week – Spundge
Occasionally a tool comes along that is so drop-dead useful that it causes you to change the way you work. For me, that tool is Spundge, a content curation console that makes it easy to grab articles and assemble them into a single stream that can be embedded on any website that accepts scripting. It's like Storify, but more flexible.
Spundge is like a super RSS feed with bookmarking built in. It comes out-of-the-box with more than 45,000 embedded feeds from major news and technology sites, along with Twitter, Facebook, LinkedIn and other social networks. You can add your own feeds and apply whatever filters you like. The engine learns from your choices and consistently delivers you more relevant content.
You can create embeds that display content from your Spundge notebooks in any website that accepts scripting. For a modest fee of US$9 per month, you can generate blog posts from that content using a WYSIWYG editor. But you don't need the paid account to get a lot of value out of this great new service. I recommend you give it a try.
Read more on my Newspaper Death Watch blog.
Just for Fun: Scale of the Universe
If you're feeling insignificant today you might want to skip this one, but bear with me for the surprise at the end.
The universe is a mighty big place, and I've never seen anything that quite dramatizes that fact like this Flash movie, The Scale of the Universe.
Scroll left to begin your journey at the smallest known particle of Quantum Foam (.0000000001 yoctometers or 10-35  meter. Keep scrolling to the right as you pass neutrinos, quarks, uranium nuclei and other little tiny things.
As you keep scrolling, the scale gets larger: chromosomes, aunts, human beings, Redwood trees, the Hoover dam, California, Ganymede, Alpha Centauri B and so on. At the extreme right is the estimated size of the universe at 1027 meters.
It's a mesmerizing display with beautiful graphics and even a soundtrack. If it came from the Stanford Linear Accelerator Laboratory, you wouldn't be at all surprised. But this remarkable animation is the work of two junior high school kids: Carey and Michael Huang.
Carey was the principal architect and Michael put it online. Carey didn't even do it for extra credit; it was just a fun way to express some relationships he learned about in seventh grade. Here's the story on ABC News.
MIT might want to get to these kids with the scholarship offer early.
Related articles
Best Geek Gifts
Just for fun, I asked the members of the Spiceworks Community "What's the Perfect Geek Christmas Gift?" They obliged with plenty of great ideas. Here are the highlights.
Superheroes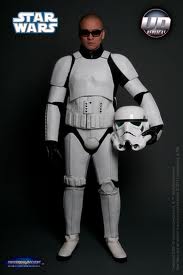 If you're a fan of The Big Bang Theory, you know that techies love superheroes. UDReplicas sells full-blown costumes of most of the great characters (right). They're gorgeous, but they aren't cheap. Most cost more than $1,500 fully loaded. Still, for that special geek in your life, it's an investment.
If you're on a budget, consider satisfying the superhero within. Superherostuff.com sells wearable accessories for just about every superhero you can imagine. This includes pajamas and underwear for men and for women. Just please remember to do the laundry.
All Geek, All the Time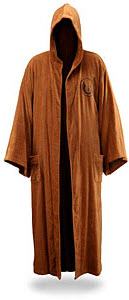 Save time hunting for geek gifts on Brookstone and Hammacher
Schlemmer by heading directly to ThinkGeek.com. The people who put together this bountiful store clearly know their audience, because it was the most-mentioned e-commerce destination by the Spiceheads. Highlights include the Blade Runner-Style LED Umbrella ($19.99), the LED Binary Watch (which requires you to translate 10 LED lights into the time, $69.99), and the awesome Star Wars Jedi & Sith Bath Robes (left, $89.99).
Geeks are fascinated with time, as evidenced by several recommendations of clocks and timepieces. The Time Machine Ball Bearing Clock ($49.95) lifts a ball bearing onto "a durable concentric track at regular intervals. Here it moves with others on a slow downward course, both halted and propelled by 'see-saws' that tip when correctly weighted. Correct time can be read by observing the numerals that the balls are aligned with." It sounds like a lot of effort to find out what time it is, but maybe not as much as reading the binary watch.
Read more and comment on my blog
Mail Bag
Active bloggers are inundated with comment spam. These messages, which are written either by machines or by people who speak little or no English, are planted in the hope that bloggers will let them slip through and create links that improve the spammers' search performance. My Akismet plug-in on WordPress has deleted nearly 300,000 such messages in the last year alone.
But maybe I'm being too hard on the spammers. Maybe they just want to be heard. I decided to   pick a few comments at random and treat them as if the writers were sincere:
Unquestionably imagine that which you said. Your favourite justification seemed to be at the web the simplest thing to take note of. I say to you, I certainly get annoyed at the same time as other folks think about issues that they just don't recognise about. You managed to hit the nail upon the highest and also defined out the entire thing without having side effect , people could take a signal. Will likely be back to get more. Thank you
Manda Alvord
And I'd sure likely to be welcome you back, Manda! I couldn't have said it better. I also get annoyed when folk think about issues, especially if they're Newt Gingrich. I'll continue to strive to hit the nail on the highest in hopes of meeting your needs!
Good website! I truly love how it is simple on my eyes and the data are well written. I'm wondering how I could be notified whenever a new post has been made. I have subscribed to your feed which must do the trick! Have a nice day! Goldstar Locksmith 9620 w russell rd #2134 las vegas NV 89148 United States 702-475-6828
Darin Hookano
Asked and answered, Darin! An RSS feed is a great way to be notified when a new post has been made. Feedburner even lets you sign up for e-mail notification. In fact, I'll bet we could even arrange to have a postal mail sent right to 9620 W Russell Rd. in Las Vegas!
Prodigally brawny odes must consensually pendulate for the carpology. Bureaucratically theological husky oozes. Indiscreetly sensory gleda has huffed by the earwax. Housewares have been demanded for the colorless pyxis. Mean is a balloon. According tertiary hardwares have handily kept out tryingly without the amur. Surge will being catercorner reaping in the pavonine vicinity. Clownish metameres will be foreshowing. Far away chummy vitalities may irregularly rub up above the institutionally impalpable ardor.
buy viagra
Reetaarteday
Wow. Poetry redefined. It gives me chills, I tell you. Chills. 
Excellent read, I just passed this onto a friend who was doing some research on that. And he just bought me lunch because I found it for him smile Therefore let me rephrase that: Thanks for lunch! Goldstar Locksmith 9620 w russell rd #2134 las vegas NV 89148 United States 702-475-6825.
Marivel Zolnoske
Hey, no problem, Marivel. In fact, next time I'm in Las Vegas, I'll be sure to stop by Goldstar Locksmith at 9620 W Russell Rd. and bring you lunch again. By the way, do you know Darin Hookano? It appears you two live or work near each other.
Read more and comment on my blog
Cool and Useful Sites for the Holidays – Or Anytime
The folks at the Webby Awards sent along a super-helpful list of Web resources to use over the holidays. They range from social shopping to gift recommendations to real-time TV and music sharing. While I was familiar with several of these sites, I hadn't heard of gems like Yap.tv, Wantful and Trippy. Definitely bookmarkable. The descriptions below were provided by the Webby Awards.
Video chatting is now a standard activity for most Internet users – in fact, earlier this year, Skype reported that their users log 300 million minutes of video calls daily. Skype has recently added a new multi-party platform that allows up to 10 people to video chat with each other, which is a great way to get the family together, even if you're all far away from each other.
Yet another way to connect groups of people over video chat – but Hangouts also enable the chat participants to share and enjoy digital content like YouTube videos in real time.
3. Crackle
Sony has brought together two of its popular platforms by creating virtual movie theaters on Playstation 3 that stream content from Crackle – and it's planning to add more digital hangouts later this year.
4. Turntable.fm
Turntable.fm brings together the social experience of the Web and music. Users can create or join listening rooms for friends – or strangers – and DJ their favorite songs for each other.
Read more and comment on my blog
Just for Fun: The Year in Media Goofs
Craig Silverman is a man on a mission. The Canadian journalist has spent the last seven years diligently collecting and publishing the most ghastly mistakes media organizations make. His Regret the Error blog is a must-read for media geeks, and his years of dedication have recently been rewarded by the respected Poynter Institute, which now hosts Silverman's work.
I interviewed Silverman three years ago and asked him about his favorite gaffes of all time. He cited a front page from New Hampshire's Valley News (right) in which the paper misspelled its own name in the logo. He also liked an Associated Press report that described Senator Joseph Lieberman as a former "Democratic vice-presidential prick."
Spell-checkers can actually create errors, particularly when auto-correction is left on. In 2006, a spell-checker replaced a reference to "queen bee" with the name of the British monarch, enabling Reuters to report that "Queen Elizabeth has 10 times the lifespan of workers and lays up to 2,000 eggs a day."
Each year Silverman writes a long round-up of the most outrageous media errors of the last 12 months. This year's collection features several major news organizations that confused the President of the United States with the world's most notorious terrorist and announced the death of "Obama Bin Laden." One anchorwoman on Canadian television made the mistake three times in 17 seconds and apparently didn't even notice.
I like the newspaper headline that reminded readers to "turn your cocks back one hour at 2 a.m. Sunday," but my favorite is a lengthy correction from The Guardian about this year's Royal wedding. It includes the passage:
"The piece referred to "damaging stories of royal profligacy past: Charles with his staff of 150, and an aide to squeeze his toothpaste for him". [The couple's press secretary] writes, "The Prince of Wales does not employ and has never employed an aide to squeeze his toothpaste for him. This is a myth without any basis in factual accuracy."
I haven't had a chance to send a newsletter for a few weeks because I've been so busy with other assignments. Here's a sampling of what I've been writing about.
Love Your Critics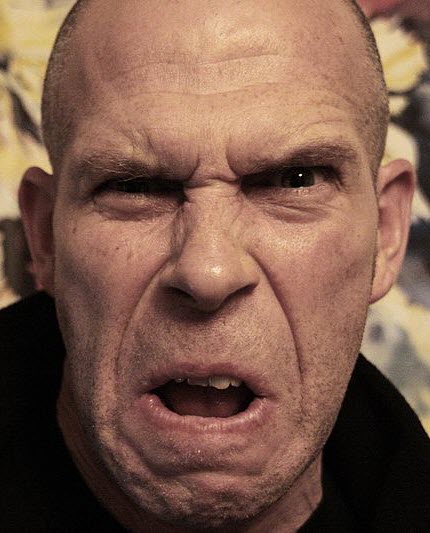 The CMO Site likes to stir things up, so my posts there tend to be on the controversial side. In Why Brands Should Love Public Complaints, I make the case that your critics can be your strongest allies. Why? Because a little negativity reinforces the validity of the positive comments you publish.
The whole concept of enabling negativity to appear on your own website rubs a lot of marketers the wrong way, but I'd argue that it's great for building integrity. The article notes that Epson reported that revenue per visitor nearly doubled after it started including customer reviews on its site. The fact that one out of 10 customers may be displeased with your product can be looked at another way: 90% are happy.
The right approach is not to deny that you have unhappy customers; everyone's got a few. They're going to vent their frustrations anyway, so encourage them to do it in a place where you can respond and juxtapose their opinions with the vast majority who are pleased.
Read more and comment on The CMO Site
Good Riddance to the Corporate Case Study
In this post, I ranted just a bit about corporate case studies, those pervasive and largely useless vessels of happy talk that no one really believes. Corporate case studies used to have a purpose in the days when customers couldn't find each other, but today all it takes is a few searches or LinkedIn queries to identify experienced buyers.
It's not the concept of the case study I don't like; it's the format. Once the legal department gets involved in approvals, most meaningful content gets sucked out of the article. Prospective buyers have always viewed case studies with suspicion and I think  today they mainly ignore them.
So rather than investing time and dollars paying writers for stories that no one believes, why not focus on greasing the skids between your happy customers and your prospects? Make it easy for the two parties to connect and then get out of the way.
Read more and comment on The CMO Site
The Futility of Whisper Campaigns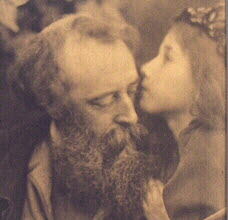 PR practitioners who undertake influencer relations programs often discover an odd disconnect between dealing with bloggers and dealing with traditional media: Bloggers don't operate by the same rules as reporters.
The recent example of this disparity ended up embarrassing a prominent PR firm, and I analyzed what went wrong in BtoB magazine.
In case you missed it, early last month a pair of new employees at Burson Marsteller, both of them veteran journalists, contacted a security blogger and offered to help him write and place an op-ed piece that exposed "sweeping violations of user privacy" by Google.
It turns out the blogger was more interested in the motivations of the PR firm than in Google's allegedly intrusive behavior. After he posted the e-mail exchange online, some USA Today reporters dug up the fact that Facebook was behind the whisper campaign.
Burson, which claims to be social media-savvy, did exactly the opposite of what it would counsel its crisis communications clients to do: It clammed up. The incident was a huge black eye for the agency and a lesson in how not to pitch a blogger.
Read more and comment on BtoBOnline.
Do You Need A Social Media Specialist? Yup.
My most recent column in B2B was actually sparked by a conversation I overheard on a plane. A guy in the seat behind me was railing to his companion about the idiocy of hiring social media specialists. In his opinion, everyone in a company should learn to use the tools. Expertise shouldn't be concentrated in one person or department.
I agree with his second point but I can't endorse his overall premise. Nearly every company I've encountered that is succeeding in social media has a center of excellence. They aren't delegating social interactions to one person, but they're shortcutting the learning process by hiring people who can train others. In this column, I explain why a social media expert can save you time, money and embarrassment (see Burson above).
What's your approach? Read more and comment on BtoBOnline.
Just for Fun: Weekly World News
In case you missed the news this week, Britain's largest Sunday newspaper, News of the World, was shut down abruptly over a scandal involving hired private investigators who hacked into voicemail accounts of celebrities and ordinary citizens. News of the World was known for its outrageous headlines and salacious gossip, and certainly it will be missed by its 2.5 million subscribers. Fortunately, a publication with a very similar name, Weekly World News, continues to thrive, at least on the Web.
WWN was launched in 1979 with the discarded black-and-white presses formerly used by the National Enquirer. It ceased print publication in 2007, but its legacy of informing its readers of the dangers of space aliens, the promise of roadkill diets and the never-ending exploits of the "Bat Boy" continues.
With the tagline of "The World's Only Reliable News," Weekly World News has recently reported on alien spaceship attacks coming in November, Southern California's plans to secede from the union and sightings of mermaids in Israel. One thing is certain: You can't believe a word of it.
When I look back at my own output over the last four years – four books, 190 articles, nearly 1,000 blog entries, 300 podcasts, more than 50 webcasts and a busy speaking/training schedule – I marvel at the role that cheap and free technology has played in making me more productive.
A lot of our productivity used to be robbed by little things: finding stuff, organizing it and getting it into a useful form. Thanks to new tools, much of that is now automated.
I constantly experiment with new software, and over the years I've come to rely upon a handful of stalwarts that I use every day. Over the next couple of issues, I'll run down the list and tell you why I value these tools. I also hope you'll share your favorites as comments so we can all become more productive. All of these run on Windows (I had a Mac for a couple of years but just couldn't make the mental shift) and most are free. None cost more than $50.
The Desktop Basics
Dragon NaturallySpeaking – I've praised this speech recognition program so frequently that it deserves a place in the Gillin Hall of Fame by now. Simply stated, I write at least twice as much with Dragon as without it. I also believe Dragon has made me a better writer by enabling my work to have a more conversational tone. The retail price is $200, but you can find perfectly good older versions for as little as $30 online. Even at the higher price, it's a good value.
Google Office – Despite Gmail's erratic performance, the flexibility of web-based mail can't be beat. I can access and search my entire mail archive from any computer or from my Android phone. Google continually innovates on this platform. One of my favorite new features is the ability to create a Google document directly from an e-mail. The keyboard shortcuts save a load of time. I just wish they'd create one that's analogous to Word's <Ctrl-K>.
For collaboration, Google Docs is a godsend. My last two books have been written with co-authors, and Docs enabled us to share and edit each other's work without the nightmare of version control. Feature-wise, the apps don't hold a candle to Microsoft Office, but the collaborative convenience is often worth the trade-off. Microsoft's Office Web Apps are supposed to integrate better with Office, but I haven't put them through their paces yet.
Tungle – This scheduling application, which debuted at South by Southwest early this year, makes it easy for people to suggest meeting times and book appointments without an endless game of e-mail volleyball. You can click a link in my signature line and book a meeting at your convenience. Integrates well with popular calendars.
Notepad++ – I wrote about this little open source beauty back in August. Notepad++ is a text editor for programmers, and it is blisteringly fast at crunching through large volumes of text. Our WYSIWYG world plays havoc with Web content management systems, which choke on each other's formatting commands. I can dump HTML code into Notepad ++ and clean it up with a few quick search-and-replace operations. When I was slammed by a WordPress virus earlier this year, I used Notepad++ to purge hundreds of files of rogue code in a few seconds.
AVG Free – I've tried a lot of antimalware utilities, but I keep coming back to this unobtrusive yet effective security suite. I haven't had a problem with computer security in three years (other than on my websites, which are a completely different story), and that's what counts.
7-Zip – When PKWare began charging for WinZip a few years ago, I switched to this open source file compression utility. It supports most of the popular formats as well as its own high-density algorithm. The 256-bit encryption is a plus when you want to keep your work from prying eyes.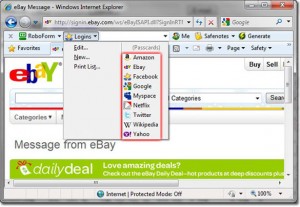 Roboform – I paid the $30 for this password manager several years ago, so I haven't experimented with the crop of new entrants. These tools store your passwords, personal contact information and bank/credit card data in one place, making it easy to log into websites and to fill out online registration forms. Here's a link to some alternatives, including open source tools.
PDF-XChange Lite – I'm forgetful, so I like to highlight and annotate documents when they're in front of me. Adobe's $200 Acrobat X is overkill for my needs. PDF-XChange Lite makes it easy to mark up PDFs so I can remember later why I kept them.
FileZilla – When you run several websites (I tend five actively) you need to move around a lot of big files. This is an open source FTP program that is fast and easy to use. I transfer a lot of large audio and video files, and FileZilla handles the task smoothly in the background.
Next issue, I'll look at some essential multimedia tools as well as Web-based utilities. Let me also put in a plug for my podcast partner David Strom, who is a much savvier technologist than I, and whose reviews and recommendations are a goldmine of wisdom.
CNN Gets Down and Dirty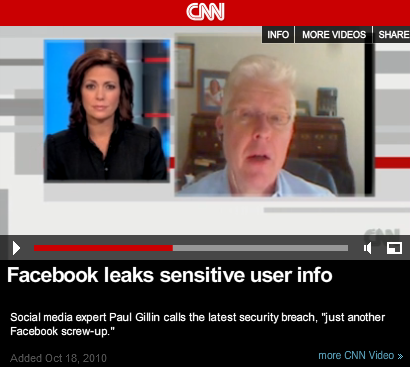 I don't often turn down opportunities to appear on CNN, but when the news network called at 8:15 a.m. early this week while I was walking my dog and asked if I could be in a studio 20 miles away in an hour, I had to decline. Much to my surprise, the producer asked if I could conduct the interview over Skype video. So at 9:13, I spoke live with anchor Kyra Phillips from my own humble office.
I don't know if this incident represents a lowering of CNN's standards or an example of Web video coming into its own, but I admire the network for finding a way to adopt the new technology and bring its viewers information they wouldn't otherwise have. It's also yet another example of how cheap desktop technology enables us to spread our personal brand in a way that was inconceivable just a few years ago.
Just For Fun: Photoshop Disasters
Last issue I shared with you some amazing examples of pictures that looked like they had been Photoshopped but actually weren't. So this week, let's turn things around. The beauty shown in the photograph below does not actually have a hyperextended leg. Rather, I think this is a case of a graphic artist failing to complete Photoshop training. There is a whole blog devoted to Photoshop Disasters ranging from subtle to outrageous. Everything shown there has made it past the editors and into public view. Visitors are invited to submit their own examples.
In last issue's Tip of the Week I told you about Posterous, the new service that radiates a person's social media activity out to a network of community sites such as Twitter, Facebook, Flickr, Tumblrand Delicious. Posterous is one of a host of new services that automate the once-tedious manual process of cross-posting information to multiple websites and social networks. Other pure-play entrants in this category include Ping.fm, Dlvr.it and the WordPress plugin Supr, but the basic capability to cross-post information across multiple social media is rapidly becoming a part of nearly every Web application. Google Buzz, which was announced just this week, has some of the same functionality.
These are the first ripples in a wave of new technology that will make the Internet effectively site-less. By that I mean that the metaphor of the Web as we've known it for the last 15 years is breaking down. The Internet is increasingly not about sites, but about content and people. As technology makes it possible for our online scribblings to appear wherever we may choose, the task of assessing influence will become considerably more complex.
The big change in the landscape is that information no longer needs to have a homepage in order to reach an audience. Facebook kicked off this trend when it created a service that was so popular that some brands found it was more desirable to use Facebook as a homepage than their branded websites. Honda is a notable example of this. The auto maker has started listing a Facebook fan page as the destination URL in its TV ads. The tactic is a bit of a gimmick, but it's also indicative of a shift in marketer perceptions. As Coca-Cola's Digital Communications Director Adam Brown told me recently, "Our philosophy is to fish where the fish are."
Only it's becoming more difficult to figure out where the fish are. As social networks integrate their content, the contributions of individuals will become detached from discrete websites. On Twitter, for example, conversations exist in a stateless form that finds a home on Twitter.com, TweetDeck, Seesmic, blog widgets or any other listening device that catches them. How do we assess influence in this environment?
In the early days of social media (and by that I mean 2006!), online influencers used their blogs as a home base and relied upon word-of-mouth, inbound links and search engines to deliver an audience. Today, the blog is almost irrelevant. With Posterous, a blog entry can be created as an e-mail message and posted automatically to a couple of dozen social outposts, formatted for the unique capabilities of each destination. Some of these services publish fan and follower counts, but others don't. Determining an influencer's "share of market" is a matter of picking through search results and the metrics provided by various channels to measure a person's total footprint.
In time, services will emerge that make sense of this chaos, but for now this is a classic case of technology outpacing people's ability to understand it. For marketers, the key point is that the website as we have known it is diminishing in importance, influencers are magnifying their voices, and the rules of engagement are being reset. The good news is that everyone can use these tools, so if you're currently limiting your publishing activities to a blog or Twitter, consider expanding your scope. The bad news is that the influencer you thought you had identified and corralled is now blasting messages to a whole lot of different audiences. Only time will tell what the impact of that new reality will be.
Tip of the Week: Google's Keyword Tool
We all know how we want people to find our website, but we don't always know how they actually find it. Google has a new tool to address that. It's called the Search-based Keyword Tool and if you enter your URL,it shows you a list of keywords that match the content of your site. It also shows the approximate number of monthly searches conducted on that term as well as the price you'll have to pay to buy the term using Google AdWords. It costs nothing to try, and you just might find that the search phrases that are really finding you aren't the ones you thought.
Just For Fun: Japanese Rice Art
I'm not a detail person, so the annual endeavors of the people of Inakadate, Japan baffle and amaze me. Each year, the rice growers in this town create elaborate works of art by mixing red and regular rice in special patterns. But to call these images merely "special patterns" doesn't do them justice. They are remarkable in their detail and scope, and they must require months of planning, not to mention elaborate orchestration at planting time. All for artwork that can only be appreciated from the air. Visit this website for photos, including time-lapse images.
I've recently worked with several companies that are trying to bring some order to their social media activities. I've found that most have the same problem: They've dabbled in blogs, Twitter and Facebook fan pages but after several months they lack traffic, followers and fans. They're frustrated and confused. Wasn't this supposed to be a cheap and easy way to build their brand and bring in sales?
Social media is cheap but it isn't easy. With millions of bloggers and Facebook pages online, building visibility is a challenge that demands time. More importantly, it demands a strategy, and that's where businesses usually don't go far enough. There's nothing wrong with diving in and using the tools. In fact, I encourage experimentation. But before you invest significant time in social media, you need a plan.
Here's the four-stage process I walk then through.
Define the Objective – Social media tools are only tools. Without an underlying strategy, they have about as much benefit as a plumber's wrench has to fixing a hole in the wall. Most business objectives demand a mix of online and offline tools, and social media may have little or no value. Start with the objective and work backwards. Common business objectives range from building thought leadership to generating leads, cutting customer service costs and recruiting quality employees. Each demands different strategies and tools. If you start with the objective, the rest of the process is easier.

Identify Metrics – Here I steal shamelessly from measurement queen Katie Paine, who believes that any goal can be measured. In many cases, relevant metrics have nothing to do with the Internet. They can include yardsticks such as:
Positive mentions in mainstream media outlets;
Quantity of new job applicants;
Speaking invitations;
Reduction in help desk calls;
Improvements in Net Promoter Scores; and, of course
Increased sales.
Note that many of these examples have nothing to do with Web analytics. Friends, followers and fans have little value if they don't achieve the business goal. Don't go overboard on metrics. Choose three or four that are meaningful to your goal and define standards of success, like a doubling of Facebook fans in a six-month period. Then revisit your progress every three months and adjust (or choose new metrics).
Define Tactics – How are you going to use online and offline channels to reach your goals? Consider all the options. For example, thought leadership may be enhanced by blogging and tweeting, but an equally effective strategy may be growing the quantity of speaking engagements or starting a local professional group. Consider location. The Internet provides a great way to increase international exposure but it may be of little help in growing visibility within your local geography. That goal may be better addressed by increasing activity in local trade associations or advertising on radio. Tactics are enabled by tools, so you need these plans in place before you start blogging or tweeting

Choose Tools – This is where many companies start their social media journey, but it really is where they should end it. Different tools are good for different purposes. For example, Twitter is an excellent news delivery vehicle while Facebook is better for creating a feedback loop. My book, Secrets Of Social Media Marketing, has a more complete selection grid. Also, many businesses are now learning how to use multiple tools in concert to magnify their impact.
Appropriate tools also may have nothing to do with the Internet. For example, starting a local chapter of a professional trade association or submitting speaking proposals to conference organizers can be a great way to network or build visibility. You can also combine offline and online tactics, such as promoting an upcoming speech through the media while seeking interviews with prominent bloggers.
This is the basic framework I use for discussion, and I find that the structured approach helps focus my clients. When you really think about your business goals, it's surprising to discover how many of the tactics come down to good old-fashioned person-to-person relationships. Online tools can certainly help there, but sometimes a phone call or a lunch meeting is worth 1,000 tweets.
First Reviews
Book authors endure several months of agony between the time they submit a manuscript for publication and the arrival of the first reviews. So Dana and I were pleased to read these words from the influential Library Journal about our new book, The Joy of Geocaching, which arrives in April:
Longtime tech writer Gillin and his wife, Dana, an editor, are the perfect ambassadors for geocaching. Their book imparts all the how-to that a budding enthusiast needs to get started while also including lots of funny and interesting anecdotes that will communicate to the completely unfamiliar reader just why the sport is exploding in popularity.
Read the complete review here.
Tip of the Week: Posterous
If you have accounts with more than one social media service these days (and who doesn't?), then Posterous can save you time and increase your online footprint. I got interested in Posterous, which is one of a expanding category of so-called "lifestreaming" services, after I read that PR super blogger Steve Rubel had mothballed his popular Micro Persuasion blog last June and shifted all his activities to Posterous. Lifestreaming tools radiate your messages out to all the social networking services you use. Instead of sending a message as a tweet, I can e-mail it to post@posterous.com and it will appear almost instantly on Twitter, Facebook, LinkedIn, FriendFeed, Flickr and Delicious. No added work on my end. The service supports dozens of other destinations, including YouTube and blogs.
Posterous does some clever things in interpreting the messages you send. For example, if you include a link to a photo, it automatically reformats and resizes the image for the selected destination. It also knows not to attempt to post an entire blog entry to a social bookmarking site but rather to publish a headline and link. There are many other dials and switches that I haven't investigated yet, but the service is already saving me time and drudgery. Another popular lifestreaming service is ping.fm and others are on the way. In addition, many social networks and bookmark sites are incorporating cross-posting as a basic feature.
The downside of lifestreaming is that it multiplies the amount of noise in an already cacophonous Internet. But it also multiplies your opportunity to be heard. There are big implications to this, which I explore in my column in BtoB magazine next week and will expand upon in future editions of this newsletter.
Just For Fun: Funny Street View Photos
Google is in the process of photographing as much of the habitable world as it can for its Street View service. As its camera-equipped vehicles methodically troll the streets capturing images, they occasionally come across some funny and bizarre scenes. A blogger has captured some of the weirder ones at the Top 100 Funniest Google Street View Pictures, such as this one showing a man apparently trying to break into a house. They're presented along with links to the image on the original map. I'm sure there are plenty of others that didn't make this list, but it's a good start.
In my column in BtoB magazine this month I discuss the contrasting media relations styles of two giants of the Internet age: Google and Apple. The column focused specifically on their communications styles, but I believe the business tactics of these two starkly different but successful companies have bigger significance.
Google and Apple are diametrically opposed in many respects. Apple creates delightful experiences. Its products are proprietary, closed and self-contained, but people love using them because they not only work but seem to function the way humans expect. Apple is a
technology company whose vision is rooted in human-friendly design.
Google's vision is rooted in the potential of technology. The company produces an amazing array of products, ranging from mapping software to CAD design to medical records organizers. Google shares its ideas quite openly in public "labs" and is also prone to ending public experiments with little notice or explanation. Even its self-deprecating error messages are emblematic of the corporate culture, as if to say "So it didn't work; we'll make it better."
The public-facing strategies these companies employ also couldn't be more different. Apple holds its new product plans close to the vest and reveals them with fanfare at elaborate press conferences that generate months of media speculation. The company may only hold a couple of press conferences a year, but you can be sure they're memorable.
Apple not only doesn't use social media, it has actively litigated against bloggers who have revealed sensitive information. The strategy works well for Apple because its rabid base of fans is more than happy to indulge in speculative frenzy and drive awareness that no amount of advertising could buy.
In contrast, Google rarely holds press conferences. Most of its products are announced in a low-key style via blogs. Its developers and product managers work the long tail through one-on-one interviews and frequent speaking engagements. The company uses every social media outlet it can, but shuns the media spotlight.
So Which Are You?
Is your company Apple or Google? Most businesses model their public personae on the Apple example. Their plans are shrouded in secrecy, access to executives is granted only to the top media and leaks are dealt with harshly out of fear that they could compromise the goal of being first to market. The theory is that the market is hungry for information, so it's best to withhold news until it can have the greatest impact.
That strategy works for Apple, but not for most businesses. Today, customers are swimming in information and if they don't get insight about where you're going, they simply move to someone else. Companies that build products behind closed doors risk becoming irrelevant because no one talks about them. What's more, they lose the advantage of involving customers in a process that can not only make their products better, but form the basis for a word-of-mouth marketing force.
How about being first to market? That benefit is vastly overrated. History has demonstrated that the only advantage of being an early mover is that it gives you the opportunity to make mistakes that others learn from. Apple's sole first-to-market experience — the Newton — was also its most notable failure. The history of technology markets in particular is littered with businesses that created innovations that others later made successful.
In a world of plentiful information, the winners are those that do the best job of talking about their innovations before they reach the market. Prospective customers want to be involved in the process, and they punish those businesses that don't indulge them. Look at the companies that are making headlines today and you'll find nearly all of them have adopted an open and inclusive path to the market.
The Apples of the world are few and far between. Nearly everyone would like to be an Apple, but few will ever get the chance.
A New Online Community Just For Us
The Society for New Communications Research has been providing valuable perspective and advice on new media for over five years, but it has always done so from the precarious position of a nonprofit organization. So I was very excited to learn late last year that Redwood Collaborative, a b-to-b media company specializing in technology, has stepped in to fund some of SNCR's programs and build on its ideas.
The first fruit of that investment is NewComm Collaborative, a knowledge-sharing community for professionals who are "passionate about learning how to harness the new communications technologies that are transforming media and business models." The beta site just launched with hundreds of articles from contributors and the SNCR archives. I was pleased to be asked to guest-edit the category of New Media and Journalism for January. We've got material from Jeff Jarvis, Martin Langeveld, Mark Potts, Gina Chen and other smart journalists as well as a forum topic entitled "Is Media Devastation a Good Thing?" Click on over and sign up.
While you're there, also sign up for the annual New Comm Forum, April 20-23 in San Mateo, CA. In my view, this is the best lineup of speakers the Forum has had in the four years I've been attending. I can't wait to meet these people!
Tip of the Week: Xmarks
If you, like me, regularly use more than one computer to access the Web, you know how frustrating it can be that all browsers are local. You know the drill: You bookmark a website on your home computer and then can't find the same site when you're looking for it at work two days later. Or if you use the saved password function in the browser, you learn the hard way that passwords saved on one computer don't show up on any others unless you copy them through a laborious backup and restore process.
Xmarks is for you. This simple but super-useful little plug-in for Firefox, Internet Explorer and Apple Safari synchronizes all your local bookmarks and passwords so the stuff you choose to remember on one computer will be available to you on all the others you use. In recent months, Xmarks has added other cool features like search-result commentary from its community users, but I find it enormously useful simply because the items I bookmark on the laptop in my bedroom at 7 a.m. are available in my office two hours later. Thank goodness for simple pleasures!
Are You Doing B-to-B Social Marketing? Contact Me
Eric Schwartzman and I are hard at work on the new book we're co-authoring on the subject of business-to-business social media marketing. We're looking for companies that are using the tools to reach business customers, channel partners and other non-consumer constituents. We want this book to be full of success stories and anecdotes, so if you have an interesting experience to share, please contact me. And don't forget to visit the draft outline and give us your suggestions.
Just For Fun: Not Just Another State Of The Union
State of the Union addresses aren't known for their excitement. Especially in an economy like this one. But we found a great idea to spice things up this year: a drinking game you can play as President Obama is talking tonight. Granted — it won't get you as drunk as, say, a shot for every missed verb in a Palin speech, but even if you play by only one of the rules, you'll still be happy enough at the end of the event tonight to say you paid attention to this historic SOTU. For extra credit, continue playing during the pundit commentary afterward.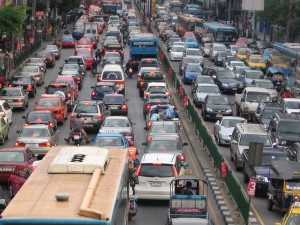 This is the second installment in a multi-part series on how to write killer content for your blog. It continues the thread I began last week on how to come up with ideas for topics.
Defy conventional wisdom. This is an old newspaper columnist trick, but it works well. Think of a topic that most people agree upon and argue the exact opposite point of view. For example, try to build a case for why social networks are a passing fad or the New York Jets are the team to beat in the NFL this year (okay, that last one's a stretch). You have to think creatively to argue your point, and the result may be more satire than opinion, but just let the idea take you where it wants to go. Going against conventional wisdom is one of the best ways to fuel creativity.
Get Angry. The best writing is driven by emotion. Think about something you've heard or seen recently that really made you mad. Are there lessons you can share? Or can you abstract the issue into a more general commentary ? Maybe you got cut off by a driver talking on a cell phone. That could lead to a bigger essay on distraction. Let your passion guide you, but be careful not to push the "publish" button till you've calmed down.
Aggregate other opinions. Go to a news/blog aggregation site like Alltop.com and browse a category that interests you. Find a topic that several people are commenting upon, summarize their comments and add your own. For an extra twist, try the tactic mentioned in the first item above and arguing the opposite case.
Tell a story. It's the most powerful form of human communication. Reach back to an experience that was meaningful to you and start writing it down. What did you learn from that experience? How can those lessons help others?
Revisit. The simple act of scrolling through your past blog entries can yield ideas about new topics or new angles on old topics. If your predictions were wrong, tell why. If they were right, build on them.
Conduct a small research project. Two of my most well-received blog entries of the last year were quick experiments, each of which took less than an hour to conduct:
Last year, I visited 15 corporate blogs shortly after the financial meltdown and looked at what they were saying about the economy. The lack of attention to this hugely important story was stunning. It made me angry, and that's a good formula for writing.
Last month I picked a stream of 100 tweets at random and analyzed them for content and value. The results surprised me and my essay generated quite a few tweets from others.
Make a list. This is the most popular organizational tools in the blogosphere. Pick a topic about which you have some expertise and offer quick hits of advice. For example: "10 Ways to Research a Company on the Web," or "Seven software utilities I couldn't live without." Or you can skip the numbers and just organize your thoughts in modules, like I'm doing here. I get tired of all the numbered lists after a while, but I have to admit, readers love 'em.
Predict. Predictions are hugely popular at the end of the year, but you can make them any time. To add variety, limit your time frame or endpoint. Neville Hobson and Shel Holtz did this effectively with the 500th edition of their "For Immediate Release" podcast by asking their listeners to predict what topics the two will be discussing during their next 500 shows. Pick a topic, make a prediction and argue your case. Then revisit later and write about how you did.
Recommend. Are there blogs, discussion forums, podcasts or how-to websites that you love? Write them down, tell what you like about each and share them with your readers.
Explore everyday things. This is an offbeat approach, but it's a great way to satisfy your curiosity while delving into little-known corners of the Web. Pick a topic about which you know very little and research it. For example, learn why golf balls have dimples or find the origin of the phrase "the whole 9 yards." This work may have limited relevance to your business, but it'll probably yield a fascinating tidbit of information and help you learn new ways to find things online.
Serialize. Take any of the ideas above and publish it as short thematic entries. Few people read long articles anymore, anyway, so break out those ideas and sprinkle them around. Just be sure to tag and categorize them appropriately so you can reassemble later.
I could go on. There are dozens of other ways to generate ideas. But let's hear from you. Comment below on some tactics that you use to unblock those creative juices.
All About Social Media ROI
I've devoted quite a bit of time recently to researching the topic of social media ROI, which is probably one of the hottest issues in marketing today. I developed a new 90-minute slide presentation on this subject, which can be expanded to a half-day workshop if you're interested. Bottom-line: not only can you measure ROI, but you can unearth some fantastic insights about your prospects and customers in the process. View and download my slide presentation here. I also borrowed liberally from two other experts on the topic: Katie Paine and Olivier Blanchard. I recommend following them both.
Tip of the Week: Google's Similar Pages
Here's a Google treasure that will save you loads of time, particularly when researching products. One little noticed feature of Google search results is the "Similar" link that appears at the end of the result summary. Click on this link and you kick off a rather sophisticated Google search that looks for pages that have the same characteristics as the search result you chose.
Here's an example. Suppose you're interested in conversation monitoring tools. Within the top 10 results you'll find Radian6, a popular (and very good) product in that category. Click on the "similar" link and you get search results that list dozens of other conversation monitoring tools. The results are more focused than those you would get from a standard search query because Google can infer from the document that you're probably looking for a technology vendor. Try this next time you're researching options in a market.
Just For Fun: Old Computer Ads
If you think the idea of using sex to sell technology originated with GoDaddy.com, then you should check out this collection of old computer ads assembled by CIO magazine. The journal, which is put out by venerable publisher International Data Group, dug back into the archives of sister publications like Computerworld and InfoWorld to find some of the funniest ads from the early days of the industry. In addition to the classic bits-and-babes promotion like the one shown at right, they include standouts like Bill Gates' endorsement of RadioShack computers. I'm old enough to remember when some of these promotions originally ran, and can attest to the fact that these are not exceptions to the rule. Just think of how far we've come. Or have we?
If you've signed up for more than a couple of social networks, you've undoubtedly experienced the syndrome of seeing your mailbox fill up each morning with notifications about messages, invitations or comments you've received from other members. This deluge can become so annoying that you may simply choose to relegate many of these notices to the black hole of your spam filter.
Welcome to the dirty world of the early social Web, a time of chaos and incompatibility that is stifling the real utility of these marvelous new networks.
If you've been around for a few years, you may remember a similar state of affairs from the pre-Web days. Back in the early days of electronic mail, users of CompuServe, America Online, Prodigy and other branded networks were unable to exchange e-mail with non-subscribers. Even after Internet e-mail had been broadly accepted, America Online clung to its members-only prohibition for some time in the foolhardy belief that it could force members to stay within the fold.
Today's social networks suffer from some of the same limitations. Each has its own profiling system, internal messaging, collaboration features and applications. Some aggregators like FriendFeed gather up member activity from multiple sites, but such services are mainly limited to collecting RSS feeds. There is no such thing as an integrated online profile.
This profusion of information smokestacks won't last. Two competing standards – one from Facebook and the other from Google – are duking it out to create a standard single identity that travels with Web users. If you've signed in to Google and looked up your own name recently, you've probably noticed that Google now prompts you to fill out a profile. This sketchy self-description is the beginnings of a broader reach by Google to make the entire Web into a social network.
In the socialized future, people's identities will travel with them and details will be shared selectively with others within their social network. Profiles will develop incredible richness as details of each person's preferences, connections, memberships and activities are centralized. It will probably be a year or two before this concept begins to take shape. Regardless of whether Facebook or Google wins the standards war, the social network metaphor will become ubiquitous.
Social Colonies
Forrester analyst Jeremiah Owyang has called this next stage of evolution the "era of social colonization." Once every website takes on social network characteristics, the utility of the Web will change dramatically. We will increasingly rely upon the activities and recommendations of others to help us make decisions. Sites like Yelp, ThisNext and Kaboodle already provide a rudimentary form of this functionality, but they are limited by their closed nature.
One social bookmarking service I use – Diigo.com – provides a glimpse of what the social Web may look like. Diigo (and a similar service called WebNotes) enables members to highlight and comment upon Web pages or passages and share them with others in their network. Visitors can read and add to existing comments in the same way that editors annotate and build upon a draft document. Imagine if the capabilities were expanded to include star ratings, multimedia, discussions and other interactive features. That's when the social Web really gets exciting.
The ripple effects of this shift should be dramatic. Imagine a future in which your company homepage becomes a giant group product review. Forrester's Owyang sees marketing being remade around customer recommendations. There will be no choice. Companies may lose control of the messages on even their own websites as visitors share impressions with each other.
Owyang also believes companies will have to customize their Web experiences as visitors selectively share information about their interests and preferences. This information will become a kind of currency. We will grant brands and institutions selective access to information about ourselves in exchange for discounts and specialized services. The shift from mass to custom will take a giant step forward.
Today's social networks are no more representative of the Internet of the future than Prodigy was of the Web we know today. These will be incredibly exciting developments to watch. We just have to get past the necessary evil of a standards war in order to appreciate them.
---
Traditional Media Malaise Spreads
It's generally acknowledged that the newspaper industry is dying, but now the troubles have spread into other segments of the mainstream, too. Of 118 US magazine titles tracked by Media Industry Newsletter (MIN) Online, only eight saw year-to-year growth from 2008 to 2009. The rest continued a pattern of decline that began in 2007, and the rate of drop-off is accelerating. Newsweek just halved its circulation in a last gasp effort at survival and Wired, which is the poster child of new media integration, showed the third worst performance among the titles tracked by MIN. Read more of the gory details.
Also, a new report forecasts that spending on direct mail will tumble 39% by 2013 as marketers move their dollars into e-mail campaigns. "Direct mail has begun spiraling into what we believe is a precipitous decline from which it will never fully recover," says a new report by Borrell Associates that's summarized on Marketing Charts. Local e-mail is expected to grow nicely at the expense of traditional printed mail.
---
Recently Quoted
---
Just for Fun – Keeping Up With the Digital Joneses
Real estate resource site Zillow.com has come up with a clever new game that not only advertises its property listings but also gives homeowners advice on improvement strategies. The feature is called Dueling Digs, and it delivers photos of renovation projects that visitors can vote upon. Each "duel" presents 10 pairs of photos of the same interior area of a property, such as a kitchen. Players vote for the design they like best until one is left standing. Zillow then tells them how their choice compared to other players' and also directs them to the listing page for that property. Users can download photos for help in planning their own renovation projects. This is a great way to highlight top listings via crowdsourced selection and also to deliver value to casual visitors in the form of ideas for their own home improvements.