If you're a marketer in a medium-to large-sized B2B company, you're almost certainly using customer relationship management (CRM) software to track your customers and prospects. And if you're a CRM user, you're almost certainly hearing about Social CRM, the hottest new craze in that 20-year-old field. I encourage you to restrain your enthusiasm.
CRM is a well-established discipline that presumes that the more information we can capture about a customer's interactions with our company, the better we can deliver products and services that the person wants to buy. It seems only natural that online social interactions should be part of this profile. Vendors of CRM services, who are always looking for differentiation points in that crowded market, have lately been talking up this social dimension as a kind of CRM 2.0.
The problem is that most of their customers are still struggling to get CRM 1.0 right. CRM is hard to do well because A) everyone who interacts with the customer must be committed to documenting every touch point; and B) the company must have the analytical chops to know what to do with the data it collects. Strategy changes, turnover, layoffs and the like make the first step difficult enough, and we all know how analytically challenged sales managers can be.
Social CRM introduces potentially enormous new complexity to the process. Social maps – or diagrams of relationships across social platforms – sound good in theory, but are nearly impossible to create on a broad scale. What's more, I question how much social interactions have to do with decision-making in many cases.
For example, I have 725 friends on Facebook, nearly 1,000 connections on LinkedIn, and almost 7,500 Twitter followers. I know most of these people little or not at all, a result of my admittedly promiscuous approach to accepting friend requests. Trying to map these relationships in any meaningful way would be nearly impossible. What's more, it would be pointless. The fact that I'm connected to people has little to do with their influence over my decisions. Like most people, I keep my network of truly trusted advisers small and communicate with them largely outside of the public eye. There is no way that social profiling would reveal which relationships really matter.
I also often seek advice from people who aren't part of my social network. For example, when I consult TripAdvisor to make a hotel reservation or Google Maps to find a restaurant, I put faith in the advice of total strangers. No social map is going to unearth these relationships. When my iPod went on the fritz this week, I became briefly involved in communities that provide diagnosis and repair advice, but it's unlikely I'll ever visit those places again. In fact, I routinely seek the advice of experts outside of my social circle when I have important decisions to make.
Even if you were able to identify the relationships that matter, I'm not sure customers are entirely comfortable with that idea. A few years ago, the marketing industry became enamored with the concept of "one-to-one marketing," which was about building customer profiles that were so detailed that marketers could literally respond to individual needs.
I don't know about you, but I find that whole idea a little unsettling. If someone were to cold-call me to follow up on a stray comment I made on Twitter, I would be as likely to hang up as to ask for a proposal. Many of us now live in public to a degree that was unimaginable a few years ago, but that doesn't mean that we want our activities to be used as a basis for commerce. Google CEO Eric Schmidt has said that this "creepiness factor" is an important reason why Google doesn't do more with the behavioral data it collects.
I do believe that some of the core concepts of social CRM are useful. For example, an automotive dealer should be able to generate sales by tracking public comments from nearby consumers who are looking to buy a car. A contact within a person's social circle may be valuable in reaching that person (that's just good prospecting). A customer's Twitter handle and tweet stream should also be monitored to look for opportunities or signs of dissatisfaction.
It's incumbent on all companies these days to track comments from customers that might indicate an opportunity or a problem. Conversation monitoring is good business practice. But it's not 2.0 anything.
Upcoming Presentations
I'll be present – whether virtually or in-person – at these upcoming events. Click for more and I hope to see you there!
The Bride on the Bench
I was recently on a shuttle bus to the airport. We passed by a park where a woman dressed in a full bridal gown was sitting alone on a bench with a suitcase beside her. That sparked some thoughts about the way we share remarkable experiences today.
A week earlier, I attended a ballgame in Cleveland and celebrated the power of the individual to make a difference. Do you empower your ticket-takers to delight customers?
Tip of the Week: TagScanner
Computers don't know the contents of music files, so they rely upon a labeling scheme called ID3 tags for guidance. ID3 tags state things like track name, artist, and album name, and they are what music players read to create playlists.
It's not unusual for people to have thousands of music files on their computers and several hundred files that don't fit cleanly with the others. That's because the ID3 tags have been mistyped, erased or otherwise corrupted. So you end up with a file called "Track1.mp3″ and you know, nothing more about it.
Enter TagScanner, a free utility that brings order from music chaos. Using TagScanner, you can select large groups of files and convert their tags to a common syntax. For example, the artist tag "The Beatles" can be easily changed to "Beatles" with a simple select and click. There's a lot more you can do, too. You can rename music files from the title tags associated with them. You can also identify the contents of those mysterious files that have no clear identity using a filter that matches their digital signatures against a database of published works. In most cases, the utility can find and enter all the information to identify the files.
TagScanner's user interface could use some work, but once you get the hang of it, it's pretty easy to figure out. And at the price, how can you complain? Free download here.
Just For Fun: I Can't Believe It's Not Photoshopped!
Adobe Photoshop has made us all into skeptics. We no longer quite believe what we see in a photograph because reality can so easily be twisted when pixels are involved. That's what makes this collection of Images You Won't Believe Aren't Photoshopped so incredible. To the best of their ability, the people at Cracked magazine have verified that none of these remarkable pictures was retouched. The series is so popular that the original collection of 15 images has been expanded to more than 100. See the sixth installment in the series to get links to the other five.
I recently posted a chapter from my forthcoming B2B social marketing book that addresses the ever-popular topic of return on investment (ROI). The post has created quite a bit of discussion, so I thought I'd summarize my premise here and ask for your opinion.
ROI is one of the most misused terms in marketing today, in part because so many people are struggling to understand how it applies to social media. I worship at the church of Katie Paine, the measurement expert who argues that you can measure almost anything if you are creative enough. Measurements can usually be related to a financial outcome, and that's when ROI becomes meaningful.
I've attended many conferences at which this topic has come up, and I've observed that when people talk about ROI, they usually speak in terms that have nothing to do with return. They talk about measuring friends, followers, repeat visitors, traffic and the vaguely-defined "brand awareness." These are results of marketing campaigns, but they aren't returns.
ROI is all about money. It is a simple ratio that defines investment as input and a financial result as output. If the financial output is greater than the investment, then the ROI is positive. If not, then you've got some 'splainin' to do.
Calculating ROI requires good historical data and precise analytics. The free Google Analytics tool can tell you a lot about activity on your website, including where people came from, which pages they looked at, how long they stayed and what they were viewing when they left. When you match this information to financial outcomes and compare to historical data, you can create cause-and-effect scenarios that map to dollars.
You need to have some basic information about how activity on your website correlates to financial results. For example, to calculate the value of a webcast listener, you can divide the profitability of all business generated by webcasts over the last year by the number of attendees.
Then compute the average lifetime value of a customer. If you know that the average customer is with you for five years and spends $50,000 during that time at a 10% profit margin, then the average lifetime value of a customer is $5,000. If last year's webcasts generated 100 new customer accounts, then webcasts created a lifetime profitability of $500,000. If you had to get 2,000 people to register for webcasts in order to land 100 new customers, then the value of a webcast registrant is $250. In other words, if you spent less than that amount per registrant, you should be in positive ROI territory.
Let's look at one more example: computing the value of a tweet. Suppose your analytics package tells you that you got 1,000 visitors to your website from Twitter messages last month (this number is easy to track if you use unique URLs). You know that 200 of those visitors navigated to your order page. You also know that 10% of the people who land on your order page become customers. We already know that the lifetime value of a customer is $5,000.
Dragging out the old spreadsheet, we calculate that those 1,000 visitors became 20 customers at a total lifetime value of $100,000. We also know that we had to send 50 tweets to get 1,000 people to visit. That means that 50 tweets created $100,000 in value, or $2,000 per tweet.
In real life, of course, ROI isn't this simple. There are many other factors involved in the equation, including the cost of sales, the net present value of money and opportunity costs There are also intangibles such as the cost of building a quality Twitter following that delivers 1,000 visitors with 20 tweets. You can make these estimates as detailed as you want, but the point is that many of the supposedly incalculable returns of social media can be quantified if you have good analytics and historical data with which to correlate them.
If you'd like more detail, read my chapter on this topic and please give me your feedback.
The Secret of Twitter? Use It
I recently wrapped up a research report for BtoB magazine about marketers' use of Twitter. The 387 respondents to the survey delivered one clear message: The people who derive the most value from the world's favorite micro-blogging service are the ones who use it the most. The 20% of respondents who attributed tangible revenue to Twitter were one-third more satisfied with Twitter's value than those who are still awaiting sales. And successful Twitter marketers are also more optimistic about Twitter's future. Read a summary of the findings here. You can also purchase the complete report, encompassing more than 30 charts, here (I make no commission on those purchases).
Tip of the Week: Windows Speech Recognition
I'm a big fan of speech recognition software. It's helped me write four books in the past four years. I type 90 words per minute, but I can speak a lot faster than that. I've been using Dragon Naturally Speaking for several years. At $50 on eBay, it's a great value, but if $50 is too rich for your blood, try Microsoft's embedded Windows Speech Recognition.
Microsoft doesn't exactly make this handy tool easy to find. In Windows 7, you have to navigate down to the Accessories|Ease of Access folder. Even then, Microsoft makes it appear that Windows Speech Recognition is intended only to manage Windows commands. However, there is a full-blown speech recognition engine inside that permits you to dictate documents and spreadsheets. I've been playing around with Speech Recognition for a couple of weeks and find it superior to Dragon in some cases. All you need is a basic headset, which costs about $15.
Just for Fun: @BPGlobalPR
"As long as we can get loaded potato skins at T.G.I.Friday's, seafood can suck it."
"We are doing everything we can to stop the information leaks in the Gulf."
"Honestly, why are we still talking about the spill? Twilight comes out next week! Come join us in line!"
There isn't much mirth to be found in the oil spill that continues to plague the Gulf Coast, but an anonymous Twitter user who goes by the alias of "Leroy Stick" has hijacked the identity of BP p.l.c.'s public relations organization to produce a viciously funny online persona called BPGlobalPR that spoofs the oil company's efforts to manage public opinion while it grapples with the disaster.
Stick isn't doing this just to be funny. In one of his few public statements, he skewered BP for trying to manage public sentiment around the situation. "I'm trashing a company that is literally trashing the ocean, and these idiots are trying to figure out how to protect that company?" he wrote in a post on Street Giant. The BPGlobalPR Twitter account has 10 times as many followers as BP PR's real account.
By the way, did you know that the Deepwater Horizon spill is not the largest on record, at least not yet? That honor belongs to the Lakeview Gusher (below), which spewed 9 million barrels into the southern California desert beginning in 1910. The site of that spill is now a California Historical Landmark. At this rate, Deepwater will soon pass it.
I don't go to the South by Southwest conference for the sessions as much as for the people. The most interesting conversations usually happen outside of the conference rooms. One discussion that stuck with me this week occurred after a presentation by MIT's Andrew McAfee entitled "What Does Corporate America Think of 2.0?"
While I was waiting in line to introduce myself to Mr. McAfee, I eavesdropped on a conversation he was having with the young woman in front of me. She gave her age as 28 and said she had recently been hired to coordinate social media at a real estate company where her bosses were mostly in their 50s. She was clearly demoralized and frustrated.
The young woman had been brought on board to get the realty company up to speed in the new Web technologies. She understood that conversational marketing requires a culture change, but her management wasn't interested. Her bosses, she explained, saw social technology as simply another way to distribute the same information.
For example, she had been ordered to post press releases as blog entries and to use Twitter strictly for promotional messages. She had been told to get the company on Facebook but not to interact with anyone on its fan page.Her communications with the outside world were to be limited to platitudes approved by management.
I felt bad for this young lady and also for her bosses, who will no doubt lose her in short order. I suspect they hired a social media director in the belief that she could create new channels for them, but they didn't understand the behavioral change that was required on their part.
Open Leadership

A couple of nights earlier, I attended a dinner given by Altimeter Group, whose founder, Charlene Li, co-authored the ground-breaking book Groundswell. Charlene was handing out galley copies of her forthcoming book called Open Leadership. In it, she suggests that management strategies must fundamentally change in the age of democratized information. I've only read a third of the book so far, but I can already tell that it will cause considerable discomfort in corporate board rooms.
In the opening chapter, Charlene notes that "to be open, you need to let go of the need to be in control… you need to develop the confidence… that when you let go of control, the people to whom you pass the power will act responsibly." This notion of leadership replacing management will shake many of our institutions to the core.
The traditional role of management has been to control and communicate: Managers pass orders down from above to the rank-and-file who are expected to do what they are told.
In the future, communication will increasingly be enabled by technology. Employees will be empowered with information and given guidelines and authority to do the right thing. Middle managers won't be needed nearly as much as they are today. Organizations will become flatter, more nimble and more responsive because information won't have to pass up and down a chain of command before being acted upon. This will result in huge productivity gains, but progress will only be achieved when top executives learn to let go of the need to control and to accept the uncertainties of empowered constituents.
No Pain, No Gain
The real estate company's mistake was in believing that it could participate in a new culture without changing its behavior. It saw social media as a no-lose proposition; distribute the same material through new channels but don't accommodate the reality that constituents can now talk back. Any company that takes this approach will fail to realize the benefits of the media. Once its customers realize that their opinions don't count, they will stop engaging with the company. That doesn't mean they won't do business with the company any more, but the benefits of using the new media will be lost.
I have never advocated that all companies adopt social media. Each business has a different culture, and some adapt more readily to open leadership than others. If employee empowerment and institutional humility don't fit with your style, then social media is probably not for you. You may do just fine for several years without changing your practices. But if you choose to play in the freewheeling markets enabled by customer conversations, then you'd better be willing to let go of control.
Over time, I believe all companies will have to give up the belief that they can control their markets, because interconnected customers are an unstoppable force. In the short-term, however, businesses need to do what feels right for them. If you work for a company that can't adapt itself to the concept of open leadership, then start circulating your resume. These days, there are plenty of businesses that are eager to change.
Free Webinar: Multiplatform Social Media Strategies
You might recall from a couple of newsletters ago that I recently released an interim report on some research I've been doing into business use of multiple social media platforms. This research, which will be ongoing through the first half of 2010, documents the extent to which businesses of all sizes are adopting multi-platform social media strategies, assesses satisfaction with this diversified approach and records best practices and metrics that are emerging from their early experiences.
In addition to quantitative research, I've conducted in-depth interviews with companies like Ford, Coca-Cola, Cisco and Sodexo that have yielded incredible insight into how these companies are changing their practices in developing their social media programs. On April 1, I'll be presenting the interim findings of this research and discussing what I've learned in a free seminar from Awareness. Just click on the link to sign up, and no, this is no April Fool's joke!
Quick Survey: How Do You "Sell" Social Media?
As part of the research for a business-to-business social marketing book that Eric Schwartzman and I are co-authoring (Wiley, late 2010), I'd like to ask you to take this quick survey about how you "sell" social marketing to your internal stakeholders. It's four questions and won't take three minutes. Promise. Thanks so much!
Tip of the Week: Google "Create a Document"
If you use Gmail, you might have noticed this new link that's popped up in the right-hand sidebar:


It turns out that this is a very useful feature.Google can now make a document out of any e-mail message. So if you're tired of copying and pasting the contents of a message into a Word file, click that link and you immediately have a Google Document that can be saved, edited, shared and even downloaded in Word format.
Just For Fun: Free Games
The US computer gaming industry is bigger than the US movie industry, which isn't surprising when you consider how many people shell out $50 or more for a new game every month. But not all games are expensive. Gizmo's Freeware has assembled an amazing collection of 70 free and open source computer games you can download. We're not talking Pong here. These games feature 3-D graphics and simulations you'd expect to find in expensive commercial packages. If the recession has cut into your gaming budget, give it a look.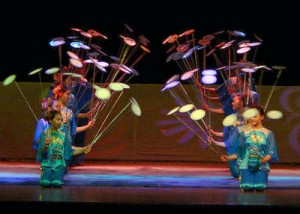 Businesses are spreading their social media wings in a big way, creating lots of new opportunity but also questions about how to manage their suddenly overflowing baskets of online goodies.
Recent research I've been conducting into business adoption of multiple social media platforms is turning up some striking results.  The 53 respondents to a survey I posted in December report that their organizations are using an average of eight social media platforms today, compared to less than one in 2006. They also report nearly unanimous satisfaction with these platforms in the area of value for the dollar and performance against expectations.
These results are only preliminary and are based upon a small sample base. We'll continue to seek responses to the survey and sponsors for the project as we move toward a goal of 150 total responses. People who take the survey get an early look at the numbers with a preliminary report to be released at South by Southwest in Austin next month.
While I can't share any numbers at this point (you'll have to take the survey to get those), here are some general observations.
Marketers are having really, really good experiences with social media so far;
The metrics they use are all over the map, though some consensus is beginning to emerge on what matters;
Few organizations are taking a disciplined approach to measuring ROI at this point. That may come later, but they're busy with governance issues right now;
Marketers say Twitter is the killer app;
The next big challenge is to get procedures and organizations in place to integrate social media into other communication programs.
In-depth interviews with 10 organizations, including some very big brands like Coca-Cola and Ford, indicate that a federated approach to social media adoption is emerging. In other words, large businesses are developing centers of excellence at the corporate level to share tools and best practices but are leading implementation to individual business units. On Facebook, however, some companies are looking at the example set by Honda, which has taken a disciplined approach by building separate fan pages for each of its brands around a consistent set of guidelines and aggregating those communities on a corporate fan page.
The report on the first stage of the research will be available in about three weeks and I'll let you know where to get it. If you're in the social media tools business and are interested in co-sponsoring the research, please let me know.
Twitter for Business
When my friends at International Data Group asked me to prepare a seminar on Twitter, I didn't know realize engrossing the project would be. After more than 20 hours of research and PowerPoint immersion, I came up with this 45-slide overview of how to apply Twitter to business. Among the topics covered are:
Creating a Twitter presence;
Building a follower base;
Building visibility;
Business uses of Twitter;
The future of Twitter in the enterprise.
I relied upon my own experience as well as helpful advice posted by Sirona Consulting, Small Business Trends, the Twitter Fan Wiki and Richard Caelius for the material.  In the Web 2.0 spirit, I'm distributing the presentation on a Creative Commons Attribution license for you to download and share. I can also prepare a customized version of this presentation for delivery as a webcast or on-site seminar. Contact me if that interests you.
Tip of the Week: PDF-XChange Viewer
Adobe gave us a great gift with Acrobat, but it also created new frustrations in the process. The free Acrobat viewer that Adobe distributes offers few tools to annotate PDF documents. For that, Adobe would like us to upgrade to one of its advanced products for prices beginning at $99.
If all you want to do is mark up and share Acrobat documents, though, there are a number of free alternatives. And the best one I've found is PDF-XChange Viewer from Tracker Software Products. The basic version of this free utility offers a lot of power, including the ability to attach sticky notes, highlight sections of the document and add drawings and pencil notes. Since Google now supports uploads of any document type, you can now collaborate on Acrobat documents without paying for a license or monthly fee.

Just for Fun: Best National Geographic Pictures of the Year
Even as the magazine industry craters, National Geographic seems to hold its own. The secret is perhaps its incredible photographs, which have a splendor on paper that computer screens have yet to reproduce. Here's a roundup of some great recent photos. I don't know who christened these the best, or even what year the title refers to, but it doesn't really matter.  They're just a pleasure to admire.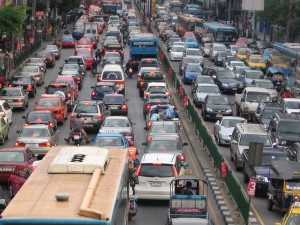 This is the second installment in a multi-part series on how to write killer content for your blog. It continues the thread I began last week on how to come up with ideas for topics.
Defy conventional wisdom. This is an old newspaper columnist trick, but it works well. Think of a topic that most people agree upon and argue the exact opposite point of view. For example, try to build a case for why social networks are a passing fad or the New York Jets are the team to beat in the NFL this year (okay, that last one's a stretch). You have to think creatively to argue your point, and the result may be more satire than opinion, but just let the idea take you where it wants to go. Going against conventional wisdom is one of the best ways to fuel creativity.
Get Angry. The best writing is driven by emotion. Think about something you've heard or seen recently that really made you mad. Are there lessons you can share? Or can you abstract the issue into a more general commentary ? Maybe you got cut off by a driver talking on a cell phone. That could lead to a bigger essay on distraction. Let your passion guide you, but be careful not to push the "publish" button till you've calmed down.
Aggregate other opinions. Go to a news/blog aggregation site like Alltop.com and browse a category that interests you. Find a topic that several people are commenting upon, summarize their comments and add your own. For an extra twist, try the tactic mentioned in the first item above and arguing the opposite case.
Tell a story. It's the most powerful form of human communication. Reach back to an experience that was meaningful to you and start writing it down. What did you learn from that experience? How can those lessons help others?
Revisit. The simple act of scrolling through your past blog entries can yield ideas about new topics or new angles on old topics. If your predictions were wrong, tell why. If they were right, build on them.
Conduct a small research project. Two of my most well-received blog entries of the last year were quick experiments, each of which took less than an hour to conduct:
Last year, I visited 15 corporate blogs shortly after the financial meltdown and looked at what they were saying about the economy. The lack of attention to this hugely important story was stunning. It made me angry, and that's a good formula for writing.
Last month I picked a stream of 100 tweets at random and analyzed them for content and value. The results surprised me and my essay generated quite a few tweets from others.
Make a list. This is the most popular organizational tools in the blogosphere. Pick a topic about which you have some expertise and offer quick hits of advice. For example: "10 Ways to Research a Company on the Web," or "Seven software utilities I couldn't live without." Or you can skip the numbers and just organize your thoughts in modules, like I'm doing here. I get tired of all the numbered lists after a while, but I have to admit, readers love 'em.
Predict. Predictions are hugely popular at the end of the year, but you can make them any time. To add variety, limit your time frame or endpoint. Neville Hobson and Shel Holtz did this effectively with the 500th edition of their "For Immediate Release" podcast by asking their listeners to predict what topics the two will be discussing during their next 500 shows. Pick a topic, make a prediction and argue your case. Then revisit later and write about how you did.
Recommend. Are there blogs, discussion forums, podcasts or how-to websites that you love? Write them down, tell what you like about each and share them with your readers.
Explore everyday things. This is an offbeat approach, but it's a great way to satisfy your curiosity while delving into little-known corners of the Web. Pick a topic about which you know very little and research it. For example, learn why golf balls have dimples or find the origin of the phrase "the whole 9 yards." This work may have limited relevance to your business, but it'll probably yield a fascinating tidbit of information and help you learn new ways to find things online.
Serialize. Take any of the ideas above and publish it as short thematic entries. Few people read long articles anymore, anyway, so break out those ideas and sprinkle them around. Just be sure to tag and categorize them appropriately so you can reassemble later.
I could go on. There are dozens of other ways to generate ideas. But let's hear from you. Comment below on some tactics that you use to unblock those creative juices.
All About Social Media ROI
I've devoted quite a bit of time recently to researching the topic of social media ROI, which is probably one of the hottest issues in marketing today. I developed a new 90-minute slide presentation on this subject, which can be expanded to a half-day workshop if you're interested. Bottom-line: not only can you measure ROI, but you can unearth some fantastic insights about your prospects and customers in the process. View and download my slide presentation here. I also borrowed liberally from two other experts on the topic: Katie Paine and Olivier Blanchard. I recommend following them both.
Tip of the Week: Google's Similar Pages
Here's a Google treasure that will save you loads of time, particularly when researching products. One little noticed feature of Google search results is the "Similar" link that appears at the end of the result summary. Click on this link and you kick off a rather sophisticated Google search that looks for pages that have the same characteristics as the search result you chose.
Here's an example. Suppose you're interested in conversation monitoring tools. Within the top 10 results you'll find Radian6, a popular (and very good) product in that category. Click on the "similar" link and you get search results that list dozens of other conversation monitoring tools. The results are more focused than those you would get from a standard search query because Google can infer from the document that you're probably looking for a technology vendor. Try this next time you're researching options in a market.
Just For Fun: Old Computer Ads
If you think the idea of using sex to sell technology originated with GoDaddy.com, then you should check out this collection of old computer ads assembled by CIO magazine. The journal, which is put out by venerable publisher International Data Group, dug back into the archives of sister publications like Computerworld and InfoWorld to find some of the funniest ads from the early days of the industry. In addition to the classic bits-and-babes promotion like the one shown at right, they include standouts like Bill Gates' endorsement of RadioShack computers. I'm old enough to remember when some of these promotions originally ran, and can attest to the fact that these are not exceptions to the rule. Just think of how far we've come. Or have we?
Final segment in a series on common business blogging mistakes.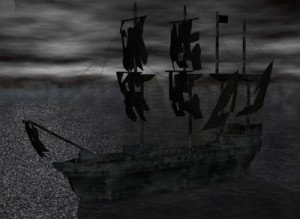 In Blogging Blunders Part 1 and Blogging Blunders Part 2, we looked at problems like failure to interact or to publish distinctive content. Let's wrap up with the most frequent and frustrating blogging problem that I encounter: Failure to persist.
Perhaps I'm unusual, but the first thing I look for when visiting a blog is the date of the most recent entry. This tells me a lot. Knowing whether the essay I'm about to read is one week or three years old can make a huge difference in its relevance to me. But it also tells me a lot about whether the author is committed to the blog.
Too many business blogs suffer from lack of attention. The same pattern appears again and again: There's a burst of early activity followed by a gradual decline in the frequency of updates and eventual abandonment. But nothing ever dies on the Internet, so these blogs drift along like ghost ships. They're monuments to good intentions gone awry.
I don't think many people start blogging with the intention of failing at it. Most are tripped up by one of four scenarios. See if you can avoid them.
Nothing More to Say – This happens when the blogger chooses a topic that lacks staying power. The subject is hot for a while, but then public interest wanes or the news value recedes. Any blog about a newsy or trendy issue is at risk of this fate. To avoid it, choose big issues that have staying power. For example, instead of writing about Blu-ray, write about the bigger issue of next-generation video formats.
Too Busy – So are we all, so think about that going in. It takes about an hour a week to contribute two brief new insights to a blog. You need to put some thought into developing and supporting a theme for a few hundreds words. If you don't think you have that kind of time, don't start. Twitter is an ideal alternative for people who are too busy to blog. The 140-character limit is actually a welcome restriction that forces them to keep their comments brief.
Nobody Came – This is a self-fulfilling prophecy. New bloggers put all kinds of effort into their work for six months and find that traffic still numbers in the few dozens per day. There are several reasons for this. One is that the topic they choose is highly competitive and their approach undifferentiated. If that happens to you, then look at ways to approach your topic from a distinctive angle or with a unique voice. Another common problem is that bloggers fail to promote themselves. This can be addressed via some basic outbound e-mail and sharing tactics (contact me if you want ideas). A third is that they simply don't give the project enough time. It's rare for a blog to catch fire during its first six to nine months. You need to build visibility with people who have traffic to send your way. If you're persistent, then you should see rewards by your first anniversary date. But don't be disappointed if it takes that long. Word of mouth isn't always fast.
Turnover – This is a huge issue with business blogs. The internal sponsor leaves the company or gets reassigned and there's no succession plan in place. This is why I encourage clients to view blogs as a business-wide initiative. Support has to come from the top and a backup plan must be in place to continue the conversation if the product champion leaves. A branded business blog is no place for cowboys. You need a team commitment to sustain the momentum.
Those are my candidates for the most common factors that derail business blogs. What are yours? Post your comments here and let's discuss.
Social Media Bookshelf
My friend and fellow communications pro Chuck Hester of iContact (which delivers this newsletter) has teamed up with social media coach Janet Fouts to launch Social Media Bookshelf, a site dedicated to spotlighting the best books on the topic. While still in its early stages, the bookshelf will be a good place to keep pace with the latest work from the thought leaders in this area. You can also read about what they're working on in the guest blogging section. I contributed a kickoff entry on the relevance of long-form books in our continually distracted, short-form world.
On the Air
I was recently part of two audio interviews about the rising importance of social networks in small and mid-sized business marketing plans. Mike Schultz at Rain Today asked some great questions about why businesses should even bother with social media. I was also on Mark Amtower's D.C.-based Federal News Radio show, where we discussed how to map a social media strategy and choose from the overwhelming assortment of available tools.
Tip of the Week: Moyea Video Converter
I usually spotlight free tools in this section, but I'll make an exception for Moyea FLV to Video Converter Pro 2. At $30, this little beauty is a bargain, and I use it all the time.
If you ever want to include videos in your presentations (and who doesn't these days?), then you know what a hassle it can be to download video in the Web-standard Flash format and convert it into something PowerPoint can recognize. Since Microsoft doesn't appear to be interested in resolving this dilemma, the easiest technique is to convert the FLV video into Microsoft's WMV format. There are lots of tools that do this, but I've found that Moyea delivers consistent results at a reasonable price. The company also throws in a pretty nice Flash video downloader at no extra charge.
Just for Fun: Trivia Motherlode
Did you know:
On average, an iceberg weighs 20 million tons?
The "Over the Rainbow" scene from The Wizard of Oz was originally cut from the film because it was "slow?"
A mole can dig over 250 feet of tunnel in a single night?
Most people have lost half their taste buds by the time they reach age 60?
The magic word "Abracadabra" was originally intended for the purpose of curing hay fever?
These and many more trivia items are listed at Bitworks.co.nz, a site that, despite its unpretentious design, is home to an impressive collection of useless and semi-useful facts. Unlike most trivia sites, the authors appear to make a reasonable effort to verify claims and correct mistakes. Share it with the trivia buff in your life.
Part 2 of a series on common business blogging mistakes. Part 1 is here.
Blogs are a new form of communications medium but many marketers are still stuck in the old one-way mode. To really appreciate the value of blogging, you have to approach it as a conversation. That means listening as well as talking. Here are some common mistakes:
Failure to link – Links are online currency. Not only do they enable more efficient communication than that available with the printed word (see my earlier post" "What You Probably Don't Know About Links"), but they're an acknowledgment that someone else has published something of value. Bloggers covet links. Links improve their search performance and drive traffic that leads to business opportunities. Mentioning someone else's work without linking to it is considered rude.
Too often, novice bloggers fail to observe this simple protocol. They cite but don't link. It takes only a few seconds to add a link to your copy and it has all kinds of benefits. Linking engenders goodwill with the source of the information. That may lead to a reciprocal link, which improves your own traffic. It can also start a dialog with a person whose work you respect. You don't have to agree with people to link to them, but you should always acknowledge that their work has had value to you.
Here's another reason to sweat this detail: failure to link can actually make you enemies. Thanks to Google Alerts, people now know instantly when their name pops up online. If that mention doesn't include a link, they're going to be annoyed. So linking isn't an option; it's a necessity to maintaining good relations with people you respect.
Treating the blog as a wire service – Don't use your blog to distribute press releases. That's missing the point of this two-way medium. Blogs are a way for people to connect with each other. They're a conversation, not a channel. If you treat your blog as another way to deliver a templated mass mail, then readers will abandon you faster than they'd flee a flaming building.
There's nothing wrong with posting the occasional news release on your blog, but always add a personal message to frame its importance. Even better: link to the release and comment about why it's significant. Humanize the interaction.
Being irrelevant – Shortly after the stock market crashed last fall, I visited 15 prominent corporate blogs. To my astonishment, only one even mentioned the most perilous financial crisis in two generations. Most were filled with marketing happy talk. These bloggers failed to address a critical customer need for information. Worse, they looked clueless. Imagine if Wells Fargo had used the opportunity to educate its customers about why the markets were in turmoil. Instead, it posted a travel video. What a missed opportunity.
One of the great advantages of blogs is that they're fast and easy to update. Use them to comment on current events that affect your customers. You don't have to run afoul of regulatory guidelines to explain something. Educate and inform. Become a trusted source.
Turning off comments – According to some estimates, about 20% of business blogs don't accept comments. These companies are missing the point. A blog is a basis of discussion, not a TV program. Turning off comments is the same as saying you're not interested in what your constituents think. What an insult.
The reason people most often cite for banishing comments is that they fear negativity. These companies shouldn't be blogging in the first place. Occasional negativity is part of the fabric of good discussion and it should be embraced as part of the feedback process. If you're worried about inappropriateness, then enable comment moderation and filter responses. However, you should never delete a comment simply because it's negative. The writer will simply take his gripe somewhere else.
Photo credit: Fail Blog
New Slide Decks Free for the Taking
I've been substantially revamping my slide presentations over the last couple of months as audiences have demanded more in-depth information about social media. Below are two new presentations that I just posted on SlideShare. Feel free to view and download them for your own use. I'd appreciate attribution if you use them.
Bottoms-Up Marketing
The media world has been turned upside down. Small is now big. Less marketing is now more marketing. You gain control by giving it up. Believe it or not, there are actually some rules in this crazy environment. They start with acknowledging that influence is undergoing an inversion. Important information increasingly starts at the street level and spreads upward. A new breed of tech-savvy consumers and business professionals is accelerating this trend. Learn some skills to cope. Note: This presentation was prepared for a healthcare client, hence the references to medical professionals.
Consumer-Generated Advertising
"Crowdsourcing" is an appealing new option to marketers who want to spread their advertising messages through low-cost peer-to-peer channels. Enthusiasts can be recruited to become brand advocates for products that they love, spreading the word through their social networks, Facebook friendships and Twitter streams. Contests are an increasingly popular means of leveraging customer creativity to build grassroots campaigns. This presentation from a PRSA webinar features examples of successful customer-generated advertising promotions in both business-to-consumer and business-to-business contexts. Attendees learned:
Appropriate scenarios for applying crowdsourced promotion
How to generate ideas that spur customer creativity
Low-cost incentives to build participation
Basics of measuring results
Tip of the Week: LogMeIn
There I was, 1,000 miles from home and needing a file that I had left on my file server. Fortunately, I had LogMeIn. This cool little communications utility enables you to connect to a PC over the Internet and to control it as if you were sitting at the keyboard. The idea isn't new, but LogMeIn's implementation is easy to use and its performance is outstanding. Within two minutes, I had connected to my desktop, found the necessary file and e-mailed it to myself. There's no charge for a single client. The Pro version gets you features like remote printing, file downloads and screen sharing.
Just for Fun: Bizarre Patents
What do the horse diaper, kissing shield and a portable nuclear shelter (below) all have in common? They're all inventions that have received US patents. You can find these and a couple of hundred other bizarre inventions that, according to the website Totally Absurd Inventions, really are in the files of the US Patent and Trademark Office. This site will cause you to marvel at the limits of human innovation while also forcing you to question the wisdom of our government officials.
I was chatting recently with Sam Decker, chief marketing officer at Bazaarvoice, about his company's somewhat counterintuitive business. Its customers use Bazaarvoice to enable their customers to post product reviews and ratings right on their own websites.
I asked why would a company invite visitors to publicly criticize its products this way. He told the story of one importer who sells a large and eclectic collection of overseas goods. Customer ratings revealed that about one third of its inventory of more than 600 products would never sell well because of aesthetics, utility or other reasons. The company used this feedback to quickly overhaul its inventory. Had it waited for customer objections to show up in sales figures, the process would have taken months longer.
Fear Factor
If you have ever worked for a large company, you know that failure isn't considered a good thing. Losing products or business initiatives are usually killed off only after long and expensive efforts to save them. Powerful people stick with pet projects even in the face of overwhelming customer indifference. People who fail are reprimanded. People who fail repeatedly get fired.
Social media offers unprecedented ways to avert this syndrome, or at least to cut it short. By listening to customers, we can identify and fix shortcomings much earlier in the product lifecycle. By engaging in continuous dialogue, we are more likely to hit the market head on with new products. If we don't let failure become some kind of referendum on our self-worth, then we are much freer to experiment.
I look at Google as being the most visible practitioner of the philosophy. Spend a little time with the company's line of applications and you'll soon discover its amusing portfolio of error messages. "Whoa! Google Chrome just crashed!" says one. Another moans, "We know this is lame, but consider that Gmail didn't even have folders in its first version." Google is a company that doesn't mind admitting its shortcomings because it knows customers would rather see that it is working to get things right than pretending that everything's okay when it clearly isn't.
Google also isn't afraid to cut its losses. The company has shut down more than a half-dozen products and services in the last year, including the virtual world called Google Lively, and closed a couple of high-profile business ventures. Google makes no attempt to hide these business decisions, but rather explains its reasoning on employee blogs. That's because Google sees itself as an innovator, and innovative companies don't mind getting things wrong now and then. In fact, a company that doesn't make mistakes isn't trying hard enough.
Shoot the Losers
Unfortunately, few corporate cultures are confident enough to work this way. One of the most common questions I am still asked by audiences is how to avoid negativity in social media. My honest answer is why would you want to avoid it? The faster you correct problems, the less damage is done. It might have been possible to ignore mistakes a few years ago, but that's no longer an option. We can talk with our customers about our shortcomings or they will simply talk amongst themselves. Which would you rather do?
It's often been said that the reason Silicon Valley became such a foundry of technology innovation is that the culture accepts and even celebrates failure as a consequence of risk-taking. In today's media landscape, failure is no longer a private matter. Social media tools enable us to minimize the risks and consequences of our mistakes if we simply own up to them. It turns out that's not nearly as difficult as we used to think it was.
Still spending money on new desktop computers? I'm not sure why, since most of us don't even use a fraction of the processing capacity of the machines of four years ago. By upgrading memory, disk storage and graphics, most of us can wring additional years of life out of our old investments. I'm not sure there's any life left in the old IBM 5150 from 1981 (left), but this Computerworld article tells how to pump up an old desktop PC with about $365 worth of components and make it fly like one you just took out of the box.
---
Just for Fun: The Age Project
How old do you think this
lovely young lady is? If you guessed 23, you're among good company. Visitors to The Age Project site can spend (read: waste) a good many minutes guessing the ages of people from all over the world who have submitted their pictures for the guessing game. When you guess a person's age, the site then pops you to a page that displays the average guess of site visitors, your guess and the person's real age. (The girl here is 17 years old, by the way.) The results page also tells you something this person has learned in his or her years on the planet — but not the person's name or location. This young woman has learned "mankind is the only animal species that trip[s] twice with the same rock." If you sign into the site, you, too, can send in your picture to be included in the random rotation, along with that one tidbit you'd like to share with the world.
If you've signed up for more than a couple of social networks, you've undoubtedly experienced the syndrome of seeing your mailbox fill up each morning with notifications about messages, invitations or comments you've received from other members. This deluge can become so annoying that you may simply choose to relegate many of these notices to the black hole of your spam filter.
Welcome to the dirty world of the early social Web, a time of chaos and incompatibility that is stifling the real utility of these marvelous new networks.
If you've been around for a few years, you may remember a similar state of affairs from the pre-Web days. Back in the early days of electronic mail, users of CompuServe, America Online, Prodigy and other branded networks were unable to exchange e-mail with non-subscribers. Even after Internet e-mail had been broadly accepted, America Online clung to its members-only prohibition for some time in the foolhardy belief that it could force members to stay within the fold.
Today's social networks suffer from some of the same limitations. Each has its own profiling system, internal messaging, collaboration features and applications. Some aggregators like FriendFeed gather up member activity from multiple sites, but such services are mainly limited to collecting RSS feeds. There is no such thing as an integrated online profile.
This profusion of information smokestacks won't last. Two competing standards – one from Facebook and the other from Google – are duking it out to create a standard single identity that travels with Web users. If you've signed in to Google and looked up your own name recently, you've probably noticed that Google now prompts you to fill out a profile. This sketchy self-description is the beginnings of a broader reach by Google to make the entire Web into a social network.
In the socialized future, people's identities will travel with them and details will be shared selectively with others within their social network. Profiles will develop incredible richness as details of each person's preferences, connections, memberships and activities are centralized. It will probably be a year or two before this concept begins to take shape. Regardless of whether Facebook or Google wins the standards war, the social network metaphor will become ubiquitous.
Social Colonies
Forrester analyst Jeremiah Owyang has called this next stage of evolution the "era of social colonization." Once every website takes on social network characteristics, the utility of the Web will change dramatically. We will increasingly rely upon the activities and recommendations of others to help us make decisions. Sites like Yelp, ThisNext and Kaboodle already provide a rudimentary form of this functionality, but they are limited by their closed nature.
One social bookmarking service I use – Diigo.com – provides a glimpse of what the social Web may look like. Diigo (and a similar service called WebNotes) enables members to highlight and comment upon Web pages or passages and share them with others in their network. Visitors can read and add to existing comments in the same way that editors annotate and build upon a draft document. Imagine if the capabilities were expanded to include star ratings, multimedia, discussions and other interactive features. That's when the social Web really gets exciting.
The ripple effects of this shift should be dramatic. Imagine a future in which your company homepage becomes a giant group product review. Forrester's Owyang sees marketing being remade around customer recommendations. There will be no choice. Companies may lose control of the messages on even their own websites as visitors share impressions with each other.
Owyang also believes companies will have to customize their Web experiences as visitors selectively share information about their interests and preferences. This information will become a kind of currency. We will grant brands and institutions selective access to information about ourselves in exchange for discounts and specialized services. The shift from mass to custom will take a giant step forward.
Today's social networks are no more representative of the Internet of the future than Prodigy was of the Web we know today. These will be incredibly exciting developments to watch. We just have to get past the necessary evil of a standards war in order to appreciate them.
---
Traditional Media Malaise Spreads
It's generally acknowledged that the newspaper industry is dying, but now the troubles have spread into other segments of the mainstream, too. Of 118 US magazine titles tracked by Media Industry Newsletter (MIN) Online, only eight saw year-to-year growth from 2008 to 2009. The rest continued a pattern of decline that began in 2007, and the rate of drop-off is accelerating. Newsweek just halved its circulation in a last gasp effort at survival and Wired, which is the poster child of new media integration, showed the third worst performance among the titles tracked by MIN. Read more of the gory details.
Also, a new report forecasts that spending on direct mail will tumble 39% by 2013 as marketers move their dollars into e-mail campaigns. "Direct mail has begun spiraling into what we believe is a precipitous decline from which it will never fully recover," says a new report by Borrell Associates that's summarized on Marketing Charts. Local e-mail is expected to grow nicely at the expense of traditional printed mail.
---
Recently Quoted
---
Continuing my series of responses to questions I didn't have time to answer in recent webcasts, this segment covers international markets, ROI, how to deal with negative feedback and applications to small business.
Q: How do you reach international audiences? Are the tools you showed just for US consumers?
A: The Internet doesn't know geographic boundaries, so with few exceptions your message can reach across the globe.The one area that is geographically sensitive is social networks, which seem to gain more active followings in some countries than in others. Google's Orkut, for example, has been a nonstarter in the U.S. but has a huge following in Brazil. Cyworld is popular in Korea, while Hi5 has a big Latin American membership. In Japan, Mixi is the largest social network. The Swedes love Lunarstorm, and the Poles take to Grono. I'm not sure why that's the case, but if you're trying to reach people on social networks, you need to go where they're already congregating.
Q: Can you give some examples of return on investment?
A: That depends on how you define "return." Often, businesses look at return in terms of visits to a designated landing page, such as a download or order form. In that case, look at referring URLs. You can also track actual orders back to the URLs or e-mail links that referred people to that page.That's a relatively easy way to translate links into sales. Use unique URLs and/or tracking codes to document where your customers are coming from. This podcast interview with Avinash Kaushik on Paul Dunay's Buzz Marketing for Technology podcast series has some sound advice.
In other cases, however, companies may look for an increase in favorable press coverage or blogger comments as an indicator of ROI. In that case, tracking an increase in press or blog citations compared to a base point can yield a pretty good idea of the effectiveness of a campaign. Note that these are not web analytics and that the dollar value of these results can be difficult to quantify.
Q: What (if any) silver bullet can you use, to encourage your client to create a blog for their company, when they are deathly afraid of negative feedback?
A: A substantial body of evidence is emerging to support the effectiveness of social media marketing. For example, here's a list of links to archives of successful social media campaigns. A study of the Inc. 500 by the University of Massachusetts found that three quarters of the respondents now consider social media to be essential to their marketing efforts. Sites like eMarketer and Marketing Sherpa also have extensive case history and statistical evidence about the value of blogs and other tools. Recent McKinsey research reveals that companies that have bought into Web 2.0 marketing are planning to expand their commitment this year.
In my view, negative feedback is an overrated problem. Every company has some unhappy customers, and most people understand that that's part of the landscape. In most cases, critics can be converted to satisfied customers or even fans with a little hand-holding and special attention. There is overwhelming evidence that simply responding to disgruntled customers with a message that shows you're listening can put to bed the vast majority of complaints. If a company does have a customer satisfaction problem, however, it is wise to step lightly into new media. Be prepared for negativity and be ready to respond to each and every comment. You'll quickly find that criticism will diminish as you demonstrate responsiveness.
Q: Does social media marketing apply more to medium and larger businesses than to small businesses?
A: In my experience, small businesses are more active, creative and effective at leveraging social media marketing than big companies. There are many reasons for this, including the compelling cost advantages, the speed and responsiveness of small organizations, their willingness to engage directly with individual customers and the accessibility of senior managers. The University of Massachusetts research I mentioned above found that small businesses are adopting these tools much faster than large ones. In my own presentations and seminars, I consistently find that small companies are more enthusiastic and responsive to the potential of social media than the big guys. In fact, large companies tend to excel at finding reasons to AVOID talking to their customers!